Steve Earle Vinyl Reissues Announced For May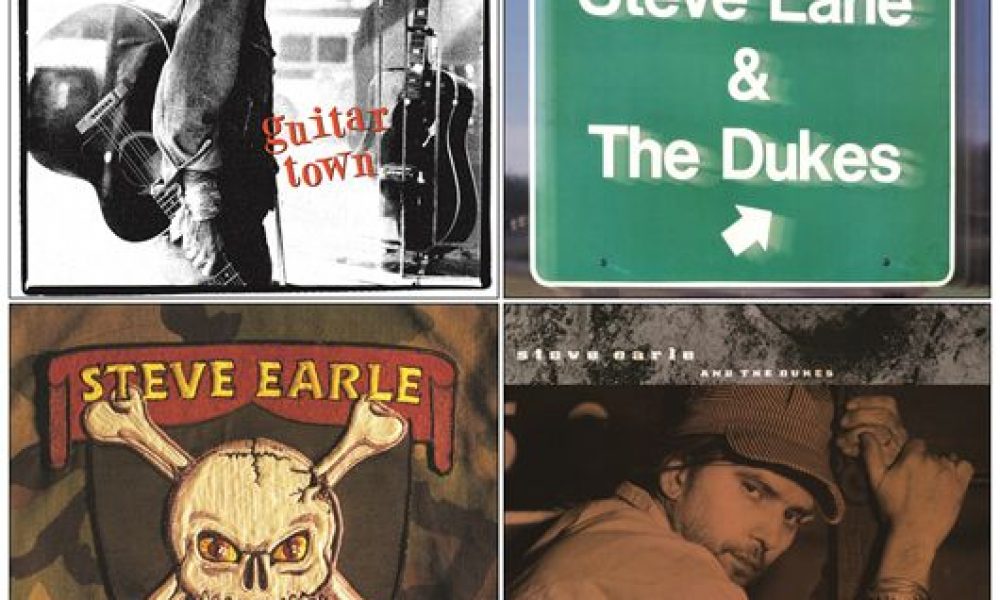 Steve Earle might feasibly be termed a "songwriter's songwriter", his songs having been covered by the likes of Johnny Cash, Emmylou Harris and Waylon Jennings. Bringing outlaw country into the 80s, he released his first EP in 1982, with debut solo album, Guitar Town, following four years later.
That album hit No.1 on Billboard's Country Chart, and also earned Earle two Grammy nominations, for Best Male Country Vocalist and Best Country Song (the latter for the album's title track). It paved the way for Exit 0 and Copperhead Road, which entered the Billboard Country Top 20 and Top 10, respectively, the latter also marking Earle's first showing on the UK album chart.
Now those three albums, along with Earle's fourth outing, 1990's The Hard Way, have been remastered from the original tapes by acclaimed Capitol mastering engineer Robert Vosgien, and are being released on vinyl on 6 May. Originally issued in 1988, Copperhead Road remains a remarkable achievement on which Earle tackled big themes while also, as he himself put it, creating the world's first ever bluegrass-heavy metal musical crossover.
Either side of that album, both Exit 0 (1987) and The Hard Way saw Earle enter the studio with his long-time touring band, The Dukes, and the latter record, in particular, can justifiably claim to being the most important in Earle's career. "I almost died recording it," Earle has said, referring to the troubled Nashville sessions, undertaken while Earle was struggling with personal issues. "I defend The Hard Way to death." Time has proven Earle right, as album cut 'When The People Find Out' was picked up 25 years later for use over the end credits for the HBO miniseries Show Me A Hero.
These vinyl reissues come in advance of an expanded 30th-anniversary 2CD edition reissue of Guitar Town, which is due for release in the autumn. Details of that reissue will emerge in due course, but one thing's for sure: if Earle is going to open his vaults, amazing things will come tumbling out.
Purchase the Steve Earle vinyl reissues here:
Format:
UK English