A Christmas Gift For You from Tony Hadley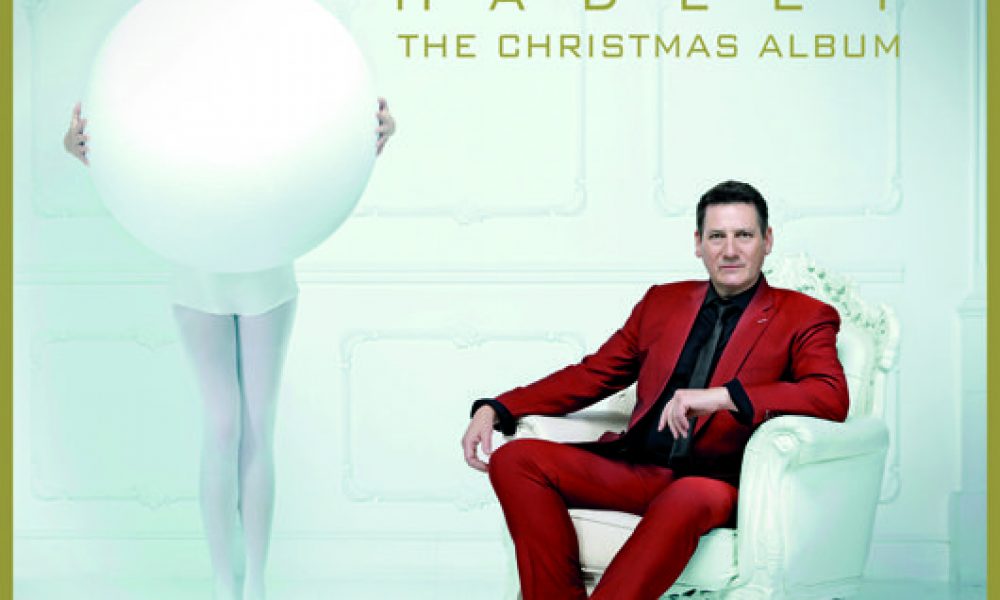 For his first solo album in nine years, Spandau Ballet frontman Tony Hadley has a right cracker in store. Released on 27 November, The Christmas Album spans decades' worth of Christmas songs, from traditional outings such as 'White Christmas', to modern classics the likes of 'Fairytale Of New York', and two brand new Hadley originals: 'Every Second I'm Away' and 'Snowing All Over The World'. With a surprising tracklist that also takes in Keane's 'Somewhere Only We Know' and East 17's 'Stay Another Day', Hadley hasn't limited himself to the fare, but also picked songs that have latterly become synonymous with the festive season.
"It's got a lot of depth," Hadley says to uDiscover. "I could have gone down the Frank Sinatra, Michael Bublé, Tony Bennett kind of route and orchestrated the whole lot. But, the way I looked at it, it's just been done so many times – and they've done it so well. So why do you want to compete with that?" Confidently moving away from what's come to be expected of a Christmas album, Hadley switches with ease from the strident bombast of 'Snowing All Over The World' to Chuck Berry's rock'n'roll classic, 'Run Run Rudolph', and the delicate, uplifting aria of 'Ave Maria', giving them all unique arrangements that stay true to the originals, while imbuing them with something different.
"We've tried to introduce a bit of electronica," Hadley acknowledges. "Certainly to some of the older songs, like 'Have Yourself A Merry Little Christmas', 'White Christmas', that kind of thing. Just to make it glisten a little." The result is an album that, while identifiably the work of the man who made his name fronting Spandau Ballet, stands apart from what's gone before.
"I love Christmas," Hadley says. "There are some right miserable sods that can't stand it, but I absolutely love it. But, for me, strip it down a bit. It's all gotten commercial and artificial. It's all gotten too much." This genuine love for Christmas – and some of the most-loved songs associated with it – shines throughout The Christmas Album, making it one of the most heartfelt collections of Christmas songs you'll hear – not just this year, but every Christmas thereafter.
Format:
UK English