Unheard Bird… A Jazz Lover's Dream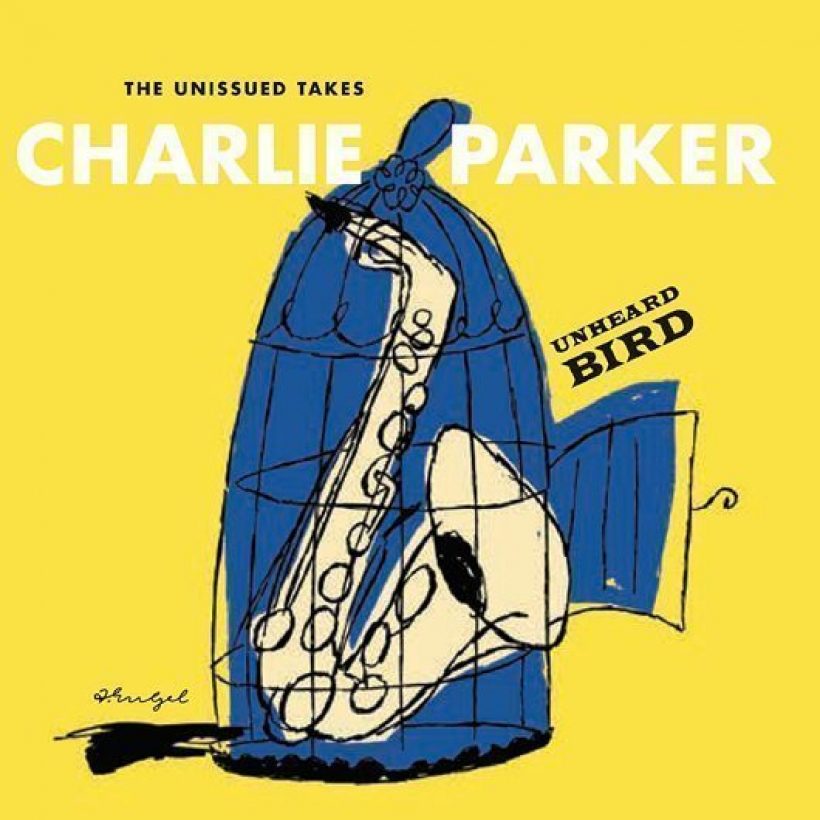 It's every fan's dream to get their hands on unreleased music and when it's a legend like Charlie Parker it's guaranteed to set every jazz fan's pulse a–racing. Being able to release a double CD of Bird's unheard music will prove to be one of the most exciting musical events of the year.
This comprehensive two-disc set features previously unknown music – 58 never listed studio takes from Charlie Parker. The set was co-produced by Phil Schaap, the eminent jazz historian who is currently Curator at Jazz At Lincoln Center and the foremost expert on Ornithology.
"These previously unknown takes are a blockbuster," Schaap says, "providing heretofore-unheard Bird improvisations, and in high fidelity." Discovered in a cache of materials owned by a former associate of Norman Granz, the founder of Verve Records and visionary producer of these sessions, the newly discovered takes allow the listener inside the private domain between Parker and Granz as they developed some of the most important music in jazz. In his highly detailed liner notes, Schapp provides overview, session-by-session history and track-by-track analysis, further illuminating the creative process of Bird's genius.
Originally issued on Mercury and Clef that were later released on the Verve label, the Parker/Granz studio collaborations were well-designed and thoughtfully conceived to display Bird's unparalleled talents in a variety of contexts. These included Parker's four to six piece ensembles (both working and pick-up groups); Latin Jazz efforts, some of which were labeled South of the Border; the orchestral Charlie Parker including his masterpieces with strings; standard Big Band; and Parker's prescient view of the Third Stream.
Unheard Bird touches on all of these, including a couple of brief false starts on 'If I Should Lose You' that were not included in the remarkable 2015 companion set, Charlie Parker With Strings: Deluxe Edition.
From the Latin side, there are five tracks with Parker as the featured soloist with Machito and his Orchestra; and 13 'South of the Border' tracks that feature a rhythm section of Walter Bishop, Teddy Kotick and Roy Haynes or Max Roach, along with Jose Mangual and Luis Miranda on bongos and congas, respectively, and joined on a pair by trumpeter Benny Harris. As a bonus we hear snippets of studio chatter, including Bird discussing tempo; on 'Tico Tico' he asks studio guests to quiet down lest they ruin the session.
There is a fascinating set of ten tracks from a Cole Porter project that was never completed due to Bird's illness and untimely passing. Featuring a Big Band that included such heavyweights as Oscar Peterson, Freddie Green, Flip Phillips and Ray Brown, Bird digs into three Porter classics – 'Night and Day,' 'What Is This Thing Called Love' and "Almost Like Being in Love," with brilliant results.
More than half of the package features Bird in the small group hardcore bop settings for which he was best known. This features a reuniting of Parker's quintet, referred to as The Golden Era BeBop Five, the only Granz-produced recordings by this ensemble. These 14 tracks feature Kenny Dorham, Al Haig, Tommy Potter and Max Roach. They are joined for four more by trombonist Tommy Turk and Carlos Vidal on conga.
Dizzy Gillespie – Bird's co-conspirator in the Bebop movement – joins Bird for ten tracks, along with Thelonious Monk, Curley Russell and Buddy Rich. The all-Parker program includes complete run-throughs of 'An Oscar for Treadwell,' 'Bloomdido' and 'Mohawk.' A quartet setting brings Hank Jones, Ray Brown and Buddy Rich to the bandstand for explorations of the beautiful Raye/DePaul gem 'Star Eyes' and Bird's 'Blues (Fast).'
To round out the new, 69-track set, included are the songs' master takes. (The mismatched math – 58 unreleased takes plus 20 master takes somehow equaling 69 – is due to the producers combining some of the shorter takes for this release.)
And it is available here…
Format:
UK English