Want Two? Rufus Wainwright Vinyl Reissues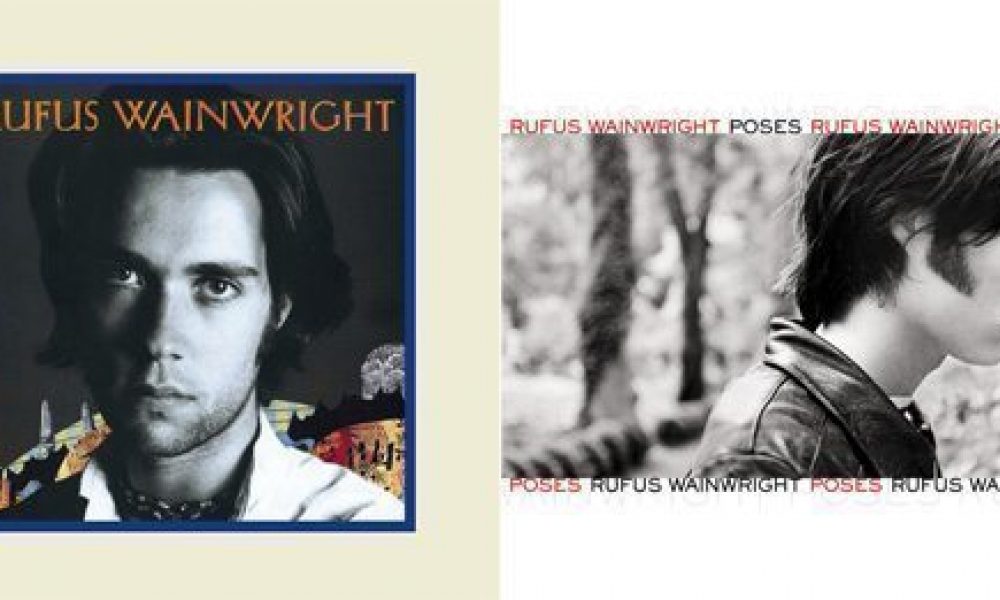 Ever since the release of his self-titled debut album, in 1998, Rufus Wainwright has remained a beguiling presence on the music scene. From more traditional singer-songwriter beginnings he has continually pushed himself artistically, recording the companion albums Want One and Want Two in the mid-00s before moving into theatre; in 2006 he staged a full recreation of a famed 1961 Judy Garland live album performance at Carnegie Hall, before debuting his first opera at the 2009 Manchester International Festival. With a new album, Take All My Loves: 9 Shakespeare Sonnets, due for release on 22 April, Wainwright will once again be taking inspiration from the stage, returning to a project that he worked on with experimental theatre director Robert Wilson, for which he supplied music for a staging of some of Shakespeare's sonnets.
Rufus Wainwright and Poses take us back to where this astonishing artist's career began. Released at the end of the 90s, the former saw him work in the studio with production overseen by multi-instrumentalist Jon Brion and Van Dyke Parks, famed lyricist behind The Beach Boys' Smile recordings. Such collaborators helped establish Wainwright's widescreen ambitions from the off, and the album was hailed by Rolling Stone magazine as one of the best of the year. Containing early stand-outs such as 'Foolish Love', and with references to Brecht & Weill's The Threepenny Opera and Verdi's opera staging of Macbeth, Rufus Wainwright is proof that its creator shot for the stars from the very beginning.
Its follow-up, 2001's Poses, gained Wainwright a wider audience while also expanding his sonic palette. Though remaining rooted in a pop singer-songwriter tradition, Wainwright would later claim influences as diverse as US composer George Gershwin and British trip-hop. Written during a six-month stay at New York's infamous Chelsea Hotel, the album's songs evidenced a deep self-reflection and a fascination with decadence, and ranked within the Top 10 releases of the year for both the NME and VH1.
Both of these albums have finally been reissued on 180g double-vinyl (complete with download card) and in gatefold packaging. Marking Poses' debut on the format, the reissues also make Rufus Wainwright readily available on LP for collectors, following a limited US release almost 10 years ago.
Order the vinyl reissues of Rufus Wainwright and Poses, along with a signed CD edition of Take All My Loves: 9 Shakespeare Sonnets, here:
Format:
UK English