2022 BRIT Awards To Scrap Gendered Categories, Add New Genres
The event will introduce various new awards and replace the Male and Female trophies with Artist of the Year, in both British and International categories.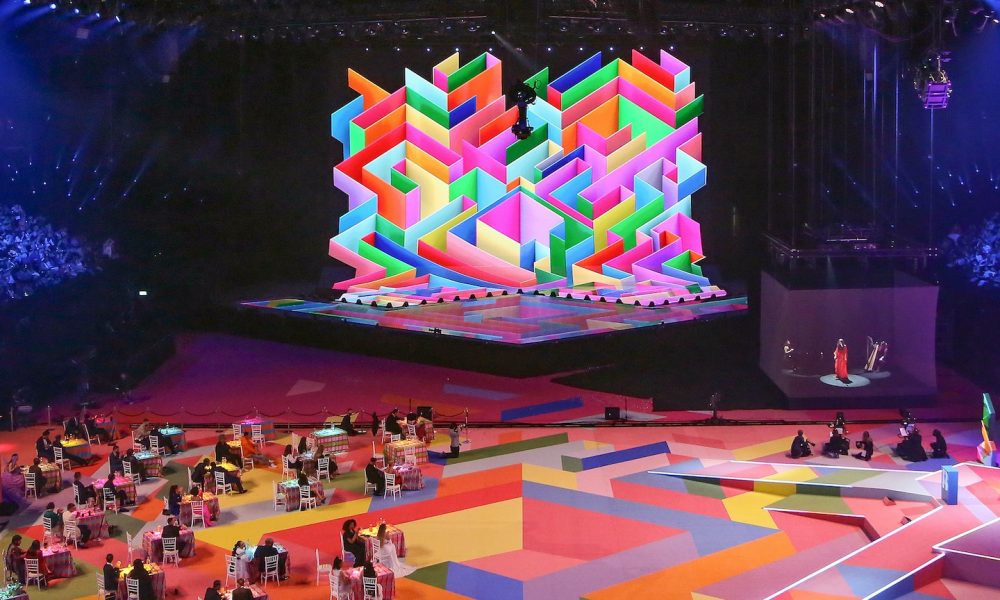 The BRIT Awards will scrap gendered categories for the 2022 ceremony, which will take place on February 8 at The O2 with new host Mo Gilligan.
Led by new chair and Polydor co-president Tom March, in collaboration with the BRITs Committee, next year's BRIT Awards with Mastercard will embrace a number of changes. These include the introduction of various new trophies and the removal of the traditionally divided Male and Female awards, for both British and International categories. These will be replaced with a single Artist of the Year award for each.
"It is important that the BRITs continue to evolve and aim to be as inclusive as possible," says March. "It feels completely the right time to celebrate the achievements of artists for the music that they create, and the work that they do, irrespective of gender.
Four new genre awards
"I'm really excited to launch four new genre awards, which create even more opportunities for artists to be acknowledged for the brilliant music they create and produce, and give music fans the chance to get involved and vote to support their artists and help them to win a BRIT. The 2022 show is shaping up really well, Mo is going to be an excellent host and I am thankful to him along with [broadcasters] Clara [Amfo] and Maya [Jama] for being part of this year's BRITs."
The 42nd show will also introduce a Songwriter of the Year award and no fewer than four new trophies voted on by the British public: Alternative/Rock Act, Hip-Hop/Grime/Rap Act, Dance Act, and Pop Act. Comedian Gilligan's arrival will mark the first time a non-white person has hosted the awards since 1994, when RuPaul co-presented the BRITs with Elton John.
The scrapping of gendered categories comes after considerable pressure from the industry at large, and notably hit artist Sam Smith, who identifies as non-binary and was therefore excluded from the 2021 award categories. Organisers say that the awards will "showcase the range of music styles that have produced some of the UK's best loved artists, and demonstrate the diverse cultural melting pot that British music is known for."
The full list of categories for the 2022 BRIT Awards is:
Artist of the Year sponsored by YouTube Music
Group of the Year
BRITs Rising Star supported by BBC Radio 1
Best New Artist
Song of the Year with Mastercard
Mastercard Album of the Year
International Artist of the Year
International Group of the Year
Alternative/Rock Act
Pop/R&B Act
Dance Act
Hip Hop/Rap/Grime Act