21 Savage Releases Two New Tracks, 'No Debate' and 'Big Smoke'
The two songs are accompanied by a video directed by Marko Steez.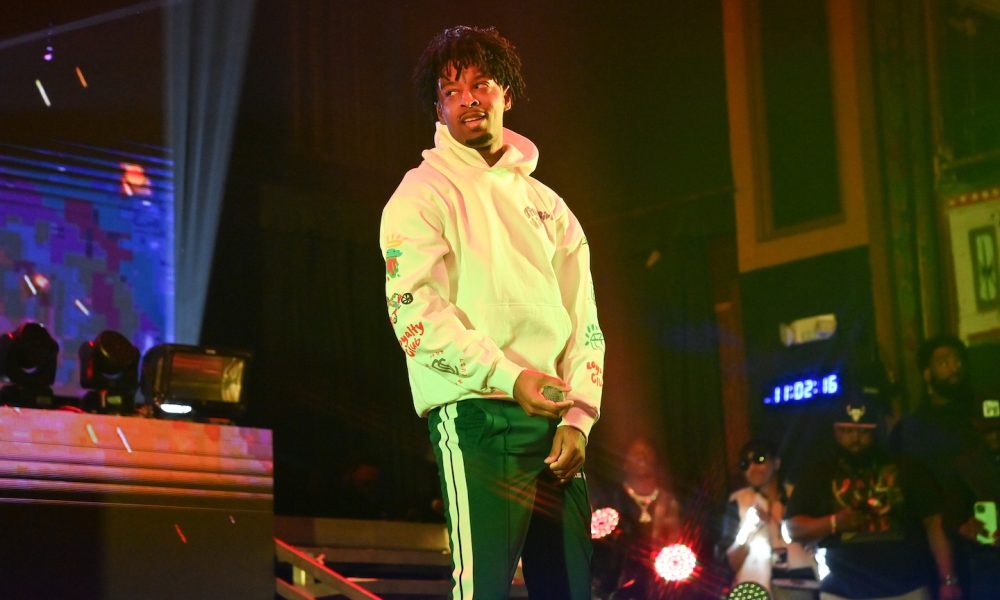 21 Savage has released two new songs, titled "No Debate" and "Big Smoke," combined with one video directed by Marko Steez. The tracks mark 21 Savage's first new music since featuring on Rick Ross' massive "Outlawz" last November with Jazmine Sullivan.
"No Debate" showcases 21 spitting his best bars, limiting the song to a concise intro and verse. He raps, "You can feel my presence before I came in the building/ I'ma put some condos in my hood, I get a billion/ Lost my right hand and my arms and it killed me/ Wash away the trauma with the drugs, but I need therapy/ My daddy broke my momma heart, why she carry me?"
21 Savage - "No Debate" / "Big Smoke" (Official Video)
On "Big Smoke," he revisits the raw street raps of his early days. He spits, "Love left me damaged, can't trust my own family/ On a home invasion, this n***a froze, panicked/ That .44 came in handy, I shot up out the jammy/ They took him to the station, I think he finna stand me."
Back in November, Drake shared a music video for "Knife Talk," which features 21 Savage and Three 6 Mafia's Project Pat. The track is the latest single from Certified Lover Boy.
The horror film-inspired video is directed by Pablo Rochat, with noir-esque black and white visuals that include vintage cartoons, old archival clips, and shots of the three rappers casually hanging with each other while wielding huge knives. Savage is right at home in the sinister visual.
Also earlier this year, 21 Savage joined J. Cole for a U.S. tour in support of his new album, The Off-Season. The 17-date trek launched September 24 at the FTX Arena in Miami and wrapped October 21 at the Forum in Los Angeles. Morray also performed at every show. 21 Savage was one of many featured guests on Cole's massive new album, stealing the show on "m y . l i f e," which also featured Morray.
Listen to the best of 21 Savage on Apple Music and Spotify.