3 Doors Down To Celebrate 'The Better Life' 20th Anniversary With 3LP Box Set
The set includes the band's nine-song 'Escatawpa Sessions' and will be released on March 26.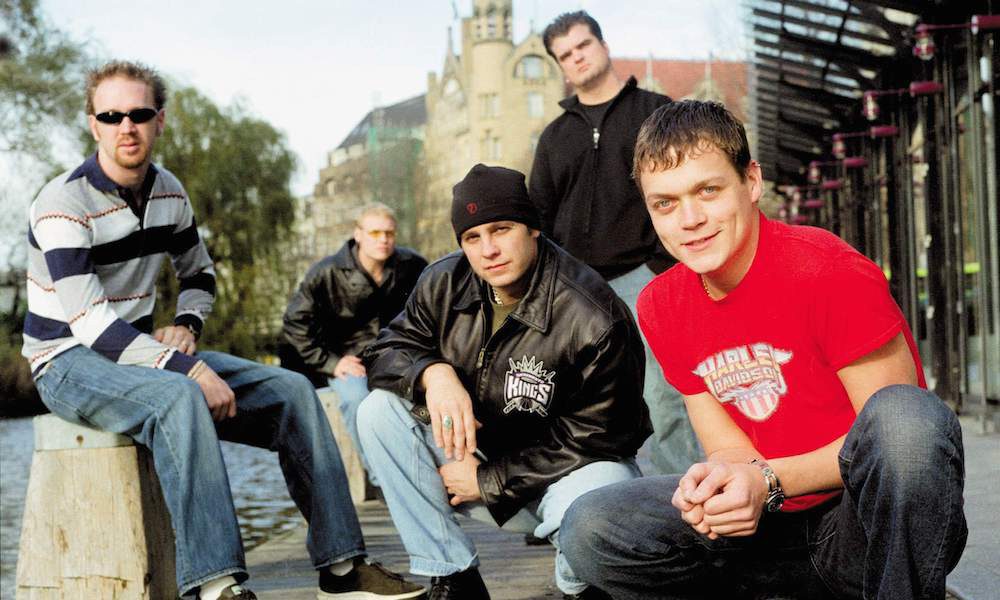 3 Doors Down are celebrating the 20th anniversary of The Better Life with a remastered and expanded 3LP vinyl box set. The collection, set for release on March 26 will include the original tracklisting of the album as well as the nine-song Escatawpa Sessions.
The Escatawpa Sessions were recorded in the band's Mississippi hometown in 1996 and features seven The Better Life demo versions in addition to three previously unreleased tracks.
The box set will include a custom lithograph, a six-page booklet with extended liner notes and never-before-seen photos, as well as interviews with the band, its label executives and talent agency.
In addition to the vinyl release, a 2CD and an expanded digital album will be made available with four bonus tracks. Included in the additional tracks are a remix of "The Better Life" by Chris Lord-Alge, acoustic renditions of "Kryptonite" and "Be Like That" from 2000, and a harp version of "Wasted Me."
3 Doors Down - The Better Life (XX Mix / Lyric Video)
The Better Life was released as the debut studio album from 3 Doors Down. It has been certified seven-times RIAA platinum and peaked at No. 7 on the Billboard 200 albums chart. Its lead single, "Kryptonite" remains a staple in the band's discography. The track reached No. 3 on the Billboard Hot 100 and topped both the Mainstream Rock and Mainstream Top 40 charts.
In addition to celebrating the album's 20th anniversary with the 3LP release, 3 Doors Down will be performing The Better Life in its entirety for the first time on "3 X Live," the band's pay per view live show series. Tickets to the performance can be purchased here.
"It's hard to believe it's been 20 years since we released the album that changed our lives forever," frontman Brad Arnold says. "It's been a wild ride, and I can truly say we're extremely excited to celebrate The Better Life by playing it front to back this year."
The anniversary performance is the first of three unique live-stream concerts planned to take place over the next month with both acoustic and electric settings. It will also feature never-before-heard songs from the band's vault.
The band will be offering limited and exclusive merchandise packages, including show t-shirts, exclusive posters, and more available during each show. All shows will be available to stream on-demand for 48-Hours from the original date and time.
Pre-order The Better Life 20th anniversary 3LP box set here. See full tracklisting below.