Adam Levine To Return To 'The Voice' And Perform New Maroon 5 Single
The new single drops on May 19, and the band will perform on'The Voice' on May 23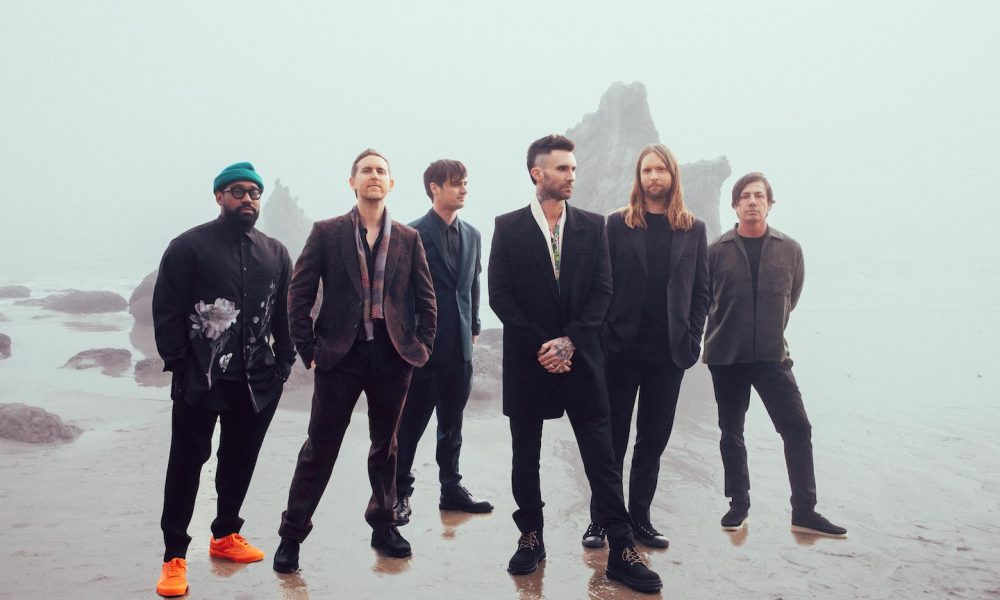 Fans of The Voice can get excited for coach Adam Levine's return – only this time, he'll be the one performing. Maroon 5 has announced that its new single "Middle Ground" will be released on May 19, and the band will be heading to The Voice on May 23 to perform the single on the show's finale. A music video for the song will be released on the same day.
Billboard reports that the song is being hailed as a "return to form," with a sound reminiscent of the group's 2002 breakout album Songs About Jane. Levine sings, "I need more than myself, I need light, I need life, I need what I never felt. If it hit the ground, I'll fall down to my knees, would you hear the sound?"
A clip of Levine singing the new track with guitarist James Valentine was shared to Instagram, offering a sneak peak for fans. "Middle Ground" will be Maroon 5's first release since 2021's JORDI, which featured the single "Beautiful Mistakes" with Megan Thee Stallion.
Levine was part of The Voice from the beginning, but after eight years and sixteen seasons, he stepped away from his coaching gig. A fan favorite, viewers especially loved the banter between Levine and judge Blake Shelton, and can expect an on-air reunion with Levine's return. Shelton is currently the only remaining original coach, and the finale will mark the end of his tenure on the show. Levine and Shelton both cited wanting to spend more time with family as their reasons for stepping back.
In 2021, while promoting "Beautiful Mistakes" Levine chatted to Apple Music's Zane Lowe about passing music down to his daughter. He explained, "I've been playing her a lot of Avril Lavigne records. Like, dude, 'I'm With You'… that gives you tears. It's crazy, because you don't remember it in the same way, because you took it for granted… and it was just part of what you had on the radio. But there's some really great songs that I didn't understand how good they were back then."
The band is currently in the middle of their Las Vegas residency at the Park MGM, which will continue through the middle of August.