Aitch To Skydive For Down's Syndrome Awareness Week In March
The Manchester rapper previously released the song 'My G', dedicated to his sister Gracie, who has Down's Syndrome.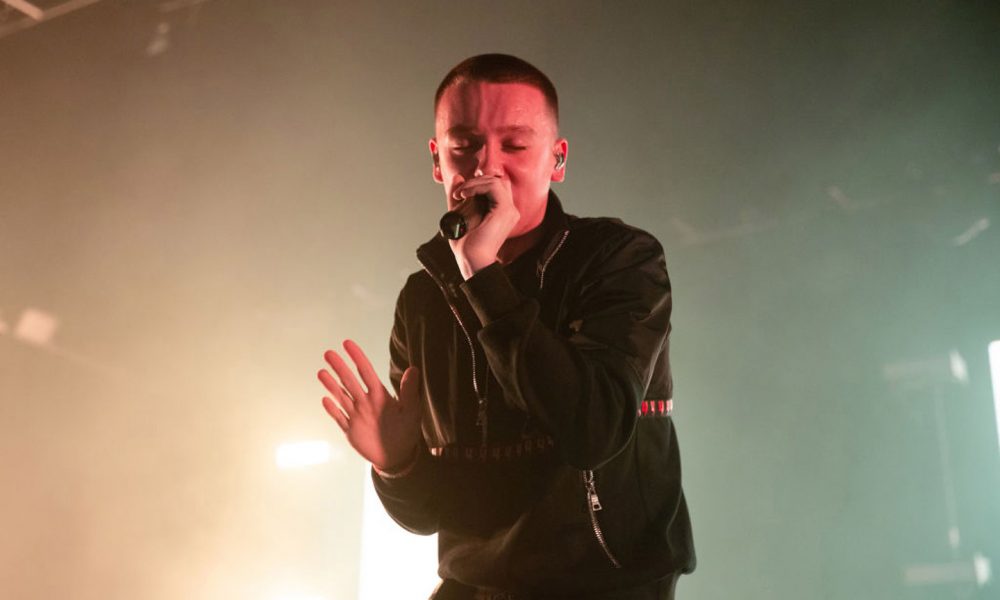 Manchester rapper Aitch is set to skydive in aid of Down's Syndrome Awareness Week in March.
Aitch will be free falling, in tandem with his instructor, from 15,000 feet to celebrate the global event, which aims to raise awareness about what Down's syndrome is, what it means to have Down's syndrome, and how people who have Down's syndrome play a vital role in our lives and communities.
BRIT Award winner and multi-platinum-selling rap artist Aitch became an Ambassador for the DSA in October 2022 after supporting the charity with a generous donation from the budget of his music video for his track "My G" featuring Ed Sheeran. This song is dedicated to his younger sister Gracie, affectionately known as 'G', who has Down's syndrome, and was filmed in DSA's beautiful Normansfield Theatre at their Langdon Down Centre.
In the song's verses, Aitch pays emotional tribute to Gracie. "To make you happy is what I'm hoping for," he raps. "Can have anything you want, I took an oath, I swore/Baby, live your best life, you shouldn't grow by force/All in your own time G, the globe is yours."
The skydive will be a real family affair as Aitch's dad will be doing his own tandem skydive alongside his son. Aitch has also asked his fans, family and friends to make donations to raise funds for the Down's Syndrome Association (DSA). You can visit the donation page here.
Aitch said: "I'm buzzing to jump out of a plane for World Down Syndrome Day next month! My Dad will be doing it with me, raising awareness for a cause that's close to me and my family."
Carol Boys, Chief Executive of the DSA, said that she was extremely grateful to Aitch for taking on such a big challenge. "Aitch has done a fantastic job of raising awareness and understanding of Down's syndrome among his fans and followers. To actually jump out of a plane to raise money to help us continue our vital work is just amazing."
Listen to the best of Aitch on Apple Music and Spotify.