Listen To Hyperpop Artist ALDN's New Single, 'Sink'
'sink' is taken from ALDN's new EP, 'Good Grief,' set to be released this spring.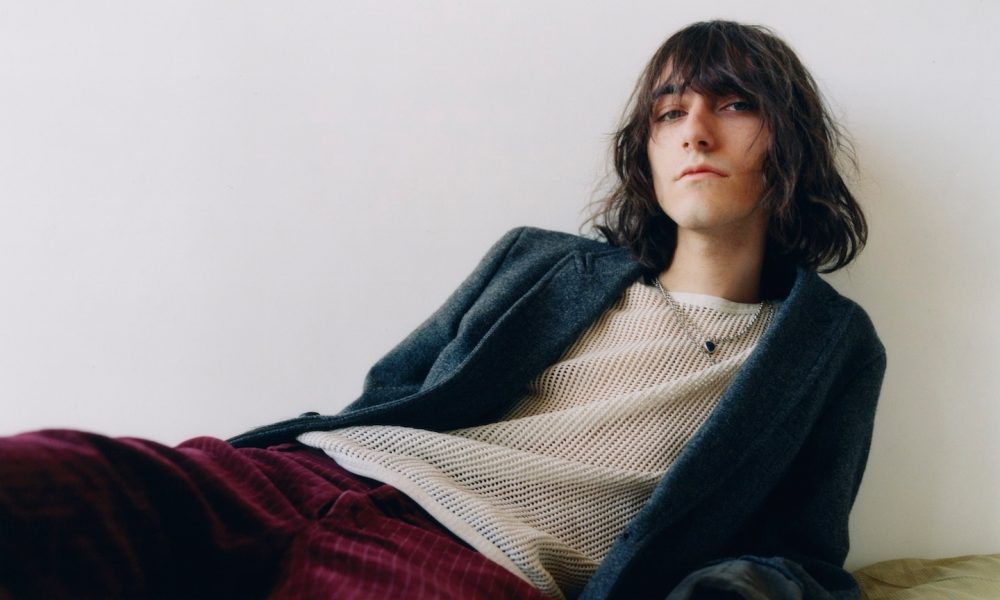 Producer and artist ALDN has released a brand new song titled "sink." Released alongside a moody music video, "sink" (Simple Stupid/Geffen) was written and produced by the songwriter alongside Nick Sylverster.
The song is a glimpse of ALDN's continued experimentation with the hyperpop genre while playing homage to the many musical influences from his childhood. "sink" will appear on an upcoming EP by ALDN titled Good Grief, set to be released this Spring.
aldn - sink (official music video)
Speaking on the song and upcoming EP, ALDN says, "'sink' is about wanting to fall in love with someone but no matter how hard I try, I just can't sink into love. This is the first single off my upcoming EP Good Grief and the production leans into a style I've been exploring such as using more live instruments."
Fresh off his national tour supporting Glaive alongside midwxst, ALDN also recently announced two brand new spot dates when fans can catch the 20 year-old producer/artist live in action. Tickets are now available for his show on May 10 at the Moroccan Lounge in Los Angeles, CA as well as on May 12 at Baby's All Right in Brooklyn, NY.
Twenty year old ALDN has been prolific in the hyperpop community for his production skills, but it wasn't until he started laying his own vocals to the self-produced beats that things really took off for the Reston, VA artist. ALDN's music turns pop songwriting on its head and finds a way to get stuck with the listener for hours on end. With its glitchy production and saccharine like melodies, ALDN's dark world is inverted through his music. While growing up in Reston, he was exposed to the work of The Smiths, Radiohead, Skrillex, and deadmau5 through his brother and father. At the age of 11, he taught himself how to use an Ableton launchpad and imitate lo-fi beats. From there, he began making lo-fi and rap beats and releasing them on Soundcloud while quarantining with friends at Virginia Commonwealth University.