Alessia Cara And The Warning Team Up To Cover Of Metallica's 'Enter Sandman'
The track also features on the star-studded 'The Metallica Blacklst' tribute which is out now.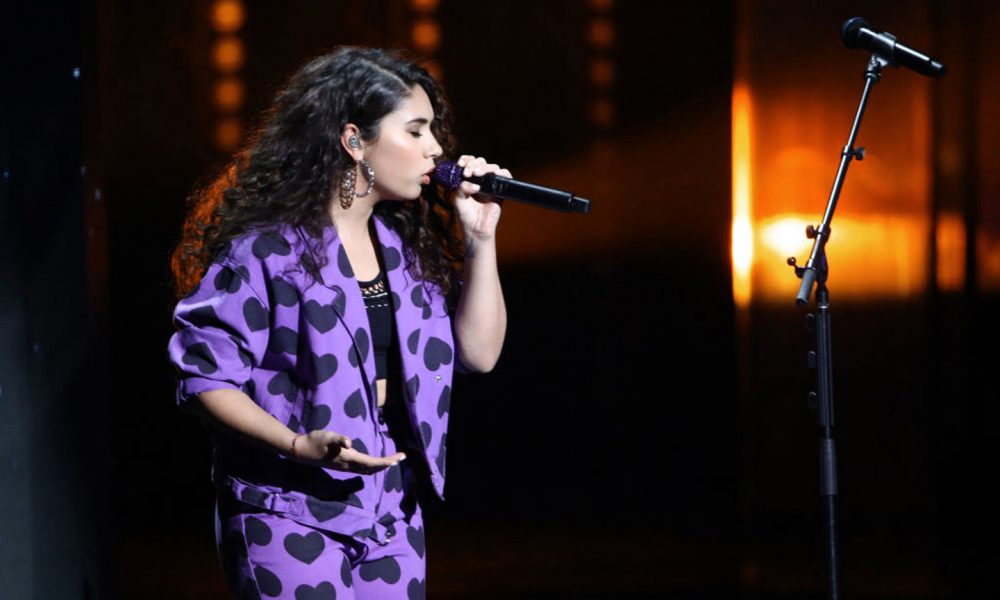 Metallica has shared Alessia Cara & The Warning's version of their classic hit, "Enter Sandman", from their star-studded The Metallica Blacklist tribute album – which is out now. You can watch the song's official video below.
From Monterrey, Mexico, The Warning, featuring the Villarreal sisters, Daniela (guitar and main vocals) 20, Paulina (drums) 18, and Alejandra (bass) 15, previously covered "Enter Sandman", when their version of the song went viral. It caught the attention of Metallica as well as Rolling Stone and fell into the hands of Ellen DeGeneres, who turned them into the first Mexican band to perform at The Ellen Show.
Alessia Cara & The Warning - "Enter Sandman" (Official Music Video) - The Metallica Blacklist Album
Today, they have more than 120 million views on their YouTube channel and wide reach in Facebook and Instagram. XXI Century Blood, their first studio album, was produced independently in 2017, that same year they were the official opening band for Def Leppard in Mexico City and Guadalajara.
Earlier today, Ghost also shared their cover of "Enter Sandman" from The Metallica Blacklist. In a 2019 interview with Impericon, Ghost leader Tobias Forge said that Metallica is "one of the most important bands for me — has been for a long time. Definitely a band without whom I probably wouldn't do these things. I wanted to be a rock musician before I knew, or before I was enamored with Metallica, but they definitely inspired me.
"When I was a kid and liked The Rolling Stones and Pink Floyd and Jimi Hendrix and all that, they were clearly from another time doing something that sort of belonged to the past, whereas Metallica, when I started listening to them, they were very much current and they were very now. They were the biggest band in the world at that time, and still are. But they inspired me in many, many ways. And nowadays, of course, I get the amazing opportunity to be inspired and be taught, first hand, by a band that I've spent so many years learning from a distance."