Rush's Alex Lifeson On Possible Work With Geddy Lee: 'If It Happens, It Happens'
While there are no immediate plans, Lifeson says that the door remains open for the two close friends.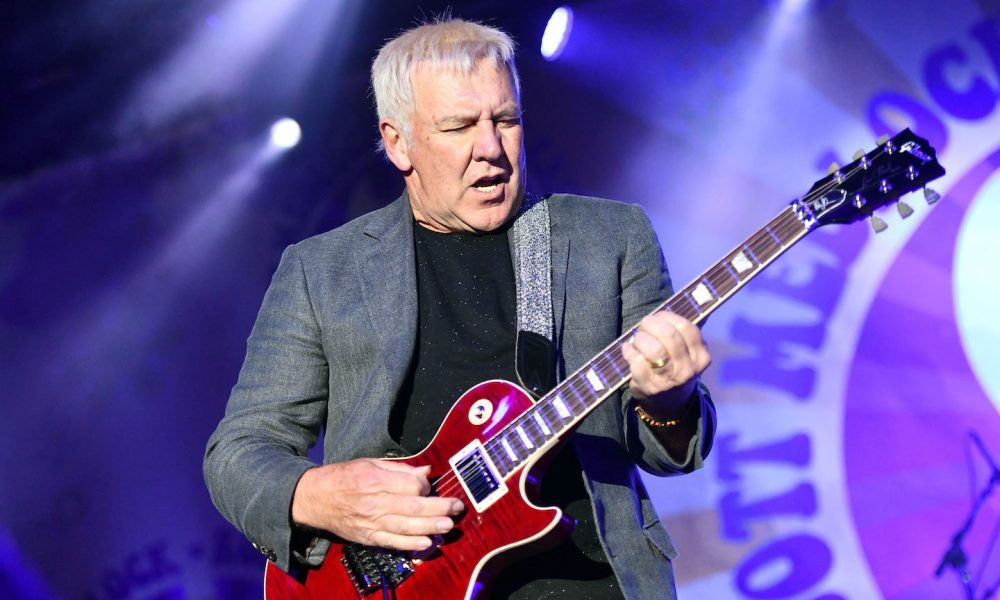 Alex Lifeson of Rush has been talking about the possibility of working again with bandmate Geddy Lee, in a new interview with Guitar World. While there are no immediate plans for them to collaborate, Lifeson says that the door remains open.
"We're not putting any pressure on it or anything," reflects the guitarist. "We had a lot of good years together and we still love each other very much. I talk to Geddy every other day – we're best friends. There's more to our life together than just writing music. So if it happens, it happens. And it'll happen when it happens."
Rush - Vital Signs (Live In YYZ 1981 / Audio)
Rush's most recent, and 19th, studio album was 2012's Clockwork Angels. Drummer and lyricist Neil Peart died in January 2020 at the age of 67. UMe/Mercury and Anthem Records' program of 40th anniversary expanded reissues continues on April 15 with the release of the Super Deluxe Edition of Moving Pictures. It will also be available as a three-CD Deluxe version, a five-LP Deluxe Edition, as a single vinyl LP, the Digital Deluxe Edition, and the Dolby Atmos Digital Edition.
The guitarist recently shared the instrumental tracks "Kabul Blues" and "Spy House" on his website, to support the advertising campaign around the launch of the Alex Lifeson Epiphone Les Paul Axcess. He has also revealed that he's working with the new band Envy of None, which features his long-standing friend Andy Curran, of Canadian rock band Coney Hatch, and vocalist Maiah Wynne.
"There's lots of straight-ahead guitar, but there's also mandola and lots of manipulated, sequenced things," says Lifeson of the record they're working on. "And I've really become an aficionado of backwards guitar as well. So there's everything from acoustic fingerstyle stuff to really heavy stuff, trippy kind of backwards things to Hendrix-y melodic parts. I'm really quite pleased with it. We have 10 songs and they're all sounding really, really cool."
Pre-order the 40th anniversary expanded editions of Moving Pictures, which are released on April 15.