Altin Gün Announce 'Aşk,' Share 'Rakıya Su Katamam'
'Aşk' arrives on March 10 via ATO Records.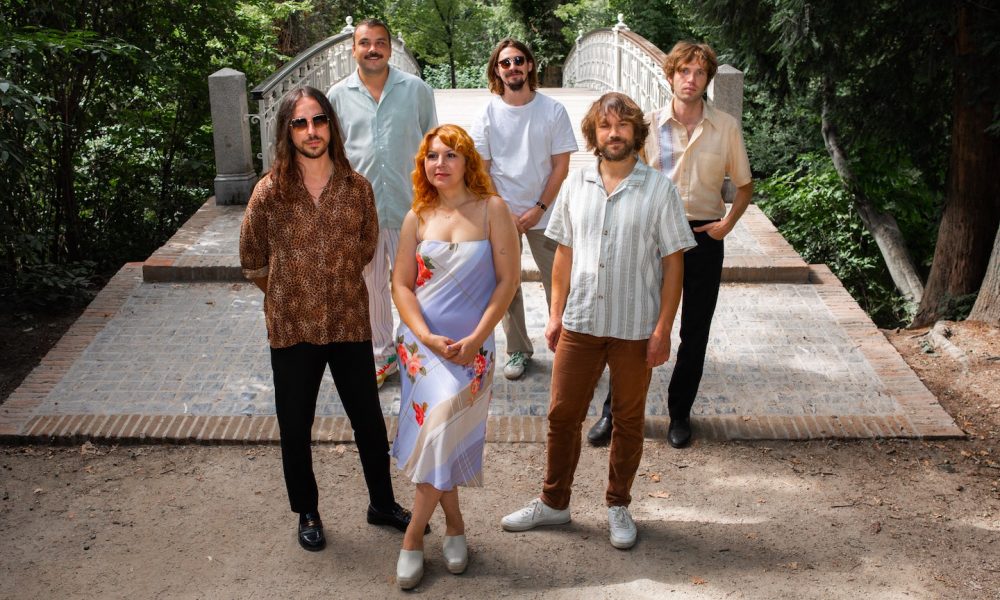 Turkish psych-folk innovators Altin Gün have announced their eagerly anticipated new album, Aşk, arriving via ATO Records on Friday, March 10.
An exuberant return to the 70s Anatolian folk-rock sound that characterized Altin Gün's landmark first two albums, Aşk is heralded by the premiere of the pulse-pounding new single, "Rakıya Su Katamam." A space rock-powered take on the folk standard composed by Turkish writer/theologian Mustafa Öztürk, the track is joined by an equally kaleidoscopic official music video.
Altın Gün - Rakıya Su Katamam (official video)
The band also announced an extensive run of North American tour dates, which will find them performing at some of the biggest and most celebrated venues to date.
Aşk finds Altin Gün veering away from the electronic, synth-drenched sound of their critically acclaimed 2021 albums, Âlem and Yol, to capture all the infectious power and urgency of the Amsterdam-based band's famously propulsive live performances. Recorded using vintage equipment and techniques, the album's ten groundbreaking tracks all represent visionary new readings of traditional Turkish folk tunes, revealing how these ancient songs remain eternally resonant and ripe for reinterpretation.
"These songs have been covered so many times, always," says vocalist/keyboardist Merve Dasdemir. "But not really in psychedelic pop versions," adds bassist Jasper Verhulst. "It's definitely connecting more with a live sound – almost like a live album. We, as a band, just going into a rehearsal space together and creating music together instead of demoing at home."
Rooted in antiquity yet blazing with contemporary relevance and vitality, Aşk also includes Altin Gün's dazzling reinvention of "Lelim Ley," a classic song of lost love and exile. Recently named as "Today's Top Tune" by the influential KCRW, "Lelim Ley" features music composed by renowned Turkish musician, author, poet, and politician Zülfü Livaneli and lyrics written by the late Turkish novelist, short-story writer, poet, and journalist Sabahattin Ali (1907–1948). Taken from Ali's 1937 short story, "Ses," "Lelim Ley" was joined by music composed by Livaneli in 1975 and has since been embraced as one of the most well-known and beloved songs among Turkish people everywhere.