Amber Mark Shares Inside Look At The Making Of Energy-Driven 'Bliss' Music Video
The song appears on the singer's debut album 'Three Dimensions Deep.'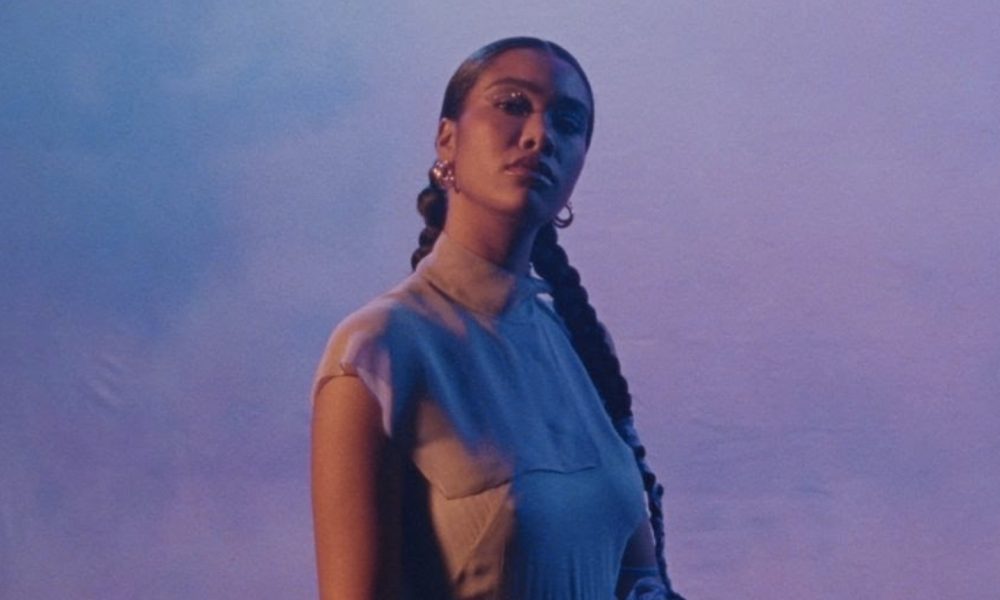 Amber Mark is taking viewers behind-the-scenes for an inside look at the making of the energy-driven music video for "Bliss." The song appears on the singer's newly released debut album Three Dimensions Deep, shared via PMR Records on January 28.
"I think the theme is innocence, but also energy," Mark explains in the video. "I just want to tap into my inner child a little bit."
Amber Mark - Bliss (Behind The Scenes)
Donned in a pricey Morgane Le Fey dress with gems sparkling by her eyes and ribbon intertwined throughout her long braids, Mark prepares to lounge on a floating salt flat while surrounded by hydrangeas to enact a dream-like state of serenity.
There's a slight hiccup in the filming process when the water keeping the platform afloat spills over onto some crucial wiring on set. "Please, nobody get electrocuted," Mark quips. That isn't the kind of energy she meant.
Amber Mark - Bliss (Official Video)
"Three Dimensions Deep is a musical journey of what questions you begin to ask yourself when you start looking to the universe for answers," Mark had previously shared of the album.
In an interview with NPR, Mark went deeper into the ideology behind Three Dimensions Deep, saying: "I went through a lot of phases with this album because I wrote it throughout multiple years. So there's been a lot of growth in me personally. And I've always had interest in our celestial surroundings and in a lot of subjects within physics about the universe. And I just kept playing around with the idea that we can only go as deep as the third dimension, and it kind of just happened naturally that way."
INSIDE THREE DIMENSIONS DEEP: Part 2 - Withheld
The R&B singer and songwriter also shared the second installment of her ongoing series Inside Three Dimensions Deep where she explores the deeper ideologies behind the album.
In the new release, titled Withheld, she taps into the inner child notion she brings up on set for "Bliss," saying: "Especially as a kid, I held a lot of my feelings inside. I'm getting much better at saying what I want and expressing how I feel – especially in my career and in my vision. I've now realized that if you want to get what you want, you've got to voice your feelings about these things."