Amber Mark Brings 'Three Dimensions Deep' To NPR's 'Tiny Desk'
The singer performed three tracks from her long-awaited debut album on the live concert series.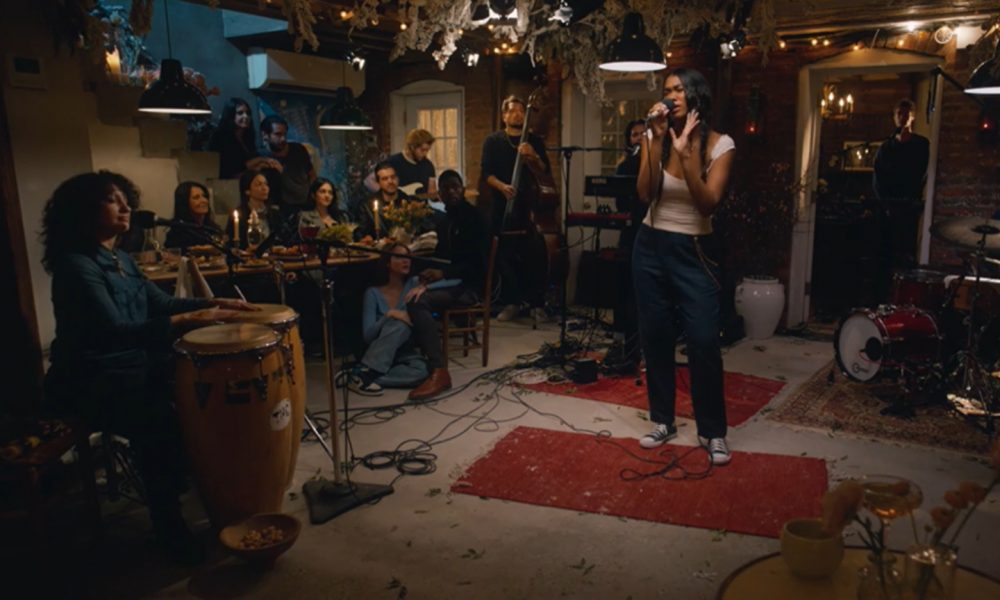 With her long-awaited debut album Three Dimensions Deep finally available to the world, R&B musician Amber Mark has taken to NPR's Tiny Desk live performance series to share new renditions of four songs from the project.
For her debut on the series, Mark performed to an audience of her closest friends and family at her family-owned restaurant in Palma, New York. The range-capturing setlist featured the previously released Three Dimensions Deep single "Worth It" as well as the fan favorite "Waiting." Mark also slipped in new live renditions of the album cuts "On & On" and "Bliss."
Amber Mark: Tiny Desk (Home) Concert
Alongside the release of Three Dimensions Deep, shared on January 28 via PMR Records, arrived the official music video for "Bliss" in which Mark finds serenity amongst dream-like landscapes. "All I really wanna do is stop time / Didn't really plan on getting this high / My soul is shining, changed my life with perfect timing," she sings over slick production.
Amber Mark - Bliss (Official Video)
Since its release, Three Dimensions Deep has been embraced by the critics, drawing praise from the NME, The Guardian, and Rolling Stone, among others. The latter publication praised that the album finds Mark "adopting a looser approach to songwriting that prioritizes mood and style as much as sentiment, and emphasizes her versatility as a vocalist." They added that Mark "sounds invigorated as the record breezes through multiple styles of R&B as well as afropop, house, and funk."
The album encapsulates Mark's imagining of the scope of emotion through the lens of the universe. Throughout Three Dimensions Deep, the singer tackles romance, insecurity, escapism and more across 17 tracks.
"Three Dimensions Deep is a musical journey of what questions you begin to ask yourself when you start looking to the universe for answers," Mark said of the album. "I can only go as deep as the third dimension as that's how we see the world, but what about when you start looking to the universe within for answers."