Amber Mark Strips Back Gotye's 'Somebody That I Used To Know' For Apple Music Home Session
The R&B musician also performed a stripped back rendition of 'Worth It' from her upcoming debut album 'Three Dimensions Deep' out January 28.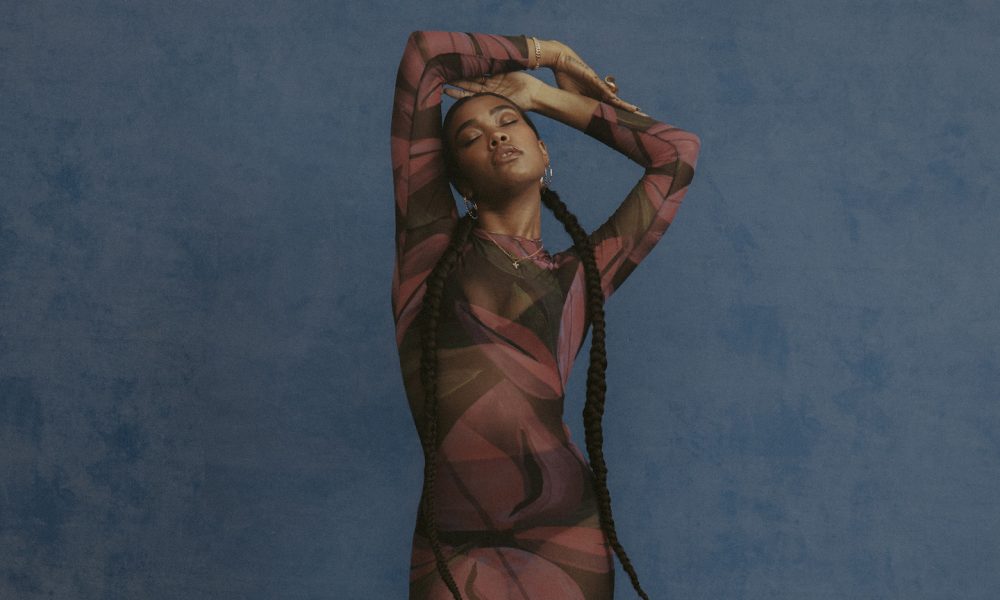 Expanding her growing catalog of enthralling live performances, R&B singer and songwriter Amber Mark appeared as a guest on Apple Music's Home Sessions series to perform a stripped back rendition of her single "Worth It," which will appear on her upcoming debut album Three Dimensions Deep set to be released on January 28.
Mark also tried on another artist's song for change. Putting her versatile range on display with a fresh take on Gotye's chart-topping hit "Somebody That I Used To Know," the singer swapped out the plucky, brooding sound of the original for a transformatic R&B performance of the track over a stirring piano melody.
"The pandemic taught me to have fun with my artistry and not put so much pressure on myself," Mark told Apple Music. "Now I get to explore the playfulness of my music. All the subjects I explored during lockdown really helped to open my mind. I started looking at the universe with a whole new perspective, and in doing so, became more confident in pushing for my dreams."
The expansiveness of being, and the emotions found within that, serve as the basis for Three Dimensions Deep. In the case of "Worth It," Mark has been able to turn to herself for inspiration, further explaining: "I wrote this song to motivate myself in times of insecurity, so it will always have a special place in my heart."
INSIDE THREE DIMENSIONS DEEP: Part 1 - Without
Those interested in diving deeper into the world of Mark's debut can follow along with the release of the singer's three-part documentary series Inside Three Dimensions Deep, premiering on YouTube in parts in the lead up to the album's release. Throughout each video, Mark takes an honest and intimate approach to explaining the conceptual context of the record in her own words.
Available now, the first segment of the series is a focused look on the portion of Three Dimensions Deep that Mark refers to as "Without," explaining: "It focuses on the struggles and insecurities that inspired the initial writings of the project."
Listen to Amber Marks' Apple Music Home Session and pre-order Three Dimensions Deep.