Amber Mark Delivers Alluring 'Most Men' Performance For COLORS Studios Series
The song appears on the R&B singer's upcoming album 'Three Dimensions Deep,' out January 28.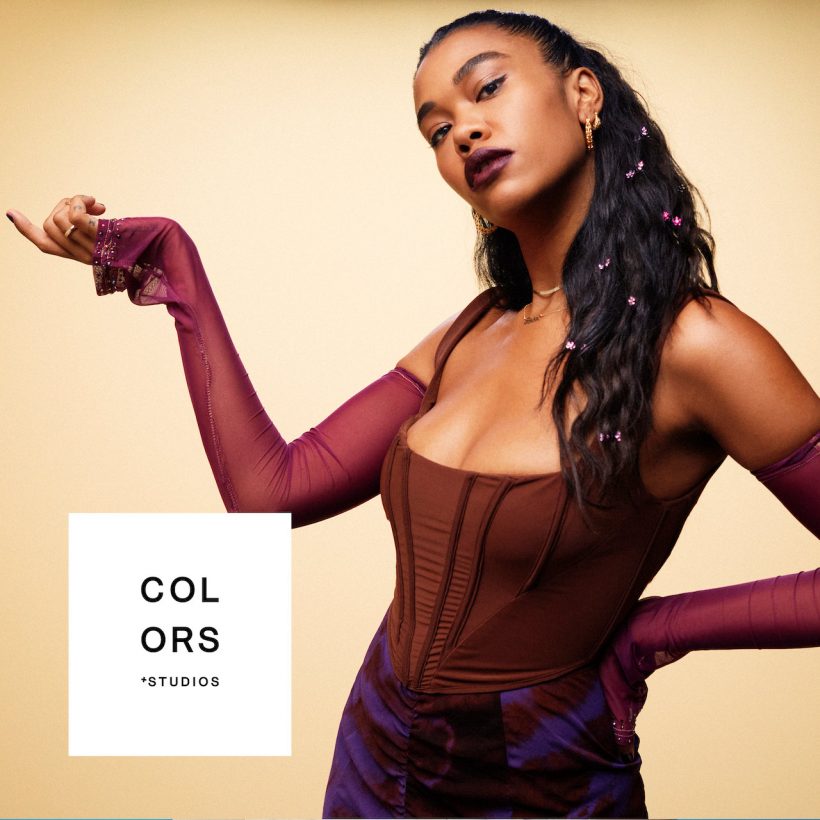 R&B songstress Amber Mark appeared as the latest guest on the COLORS Studios performance series with an alluring live performance of "Most Men." The new track is pulled from her forthcoming debut album Three Dimensions Deep, out January 28 via PMR/Interscope Records.
The performance strips back its setting to the absolute essentials: a barefoot Mark and an overhead microphone set against a soft yellow backdrop. For nearly four and a half minutes, the center of attention is never more strikingly clear as she barrels through the never before shared album cut with soul and passion.
Amber Mark - Most Men | A COLORS SHOW
"Most Men" opens with a crystalizing observation: "You would give him all of your love and soul / Just for him to call and tell you he'll come over / Hard the way you fall reckless with your heart / You would give him all / Cause when he looks at you with lust / The way that he's looking oh it is enough / Girl you're so reckless with your heart."
The song builds on the theme of romantic reflections, for better or worse, displayed throughout Mark's thoroughly expanding catalog. It joins previously released Three Dimensions Deep singles "Softly," "Foreign Things," "Competition" and "Worth It." Together, the songs craft a diverse soundscape that puts the New York-based musician's range on full display.
Speaking of the album, Mark shared: "Three Dimensions Deep is a musical journey of what questions you begin to ask yourself when you start looking to the universe for answers. I can only go as deep as the third dimension as that's how we see the world, but what about when you start looking to the universe within for answers."
Following the album's release, Mark will take the world-building of Three Dimensions Deep on the road with a tour through Europe, the UK and North America. The trek begins in Paris on March 5 and spans all the way through May 21 where she'll perform a hometown show at Brooklyn's Music Hall of Williamsburg. Tickets are available now via the official Amber Mark website.