Amy Winehouse Soundtracks Spy Series 'Citadel' With Richard Madden, Priyanka Chopra Jonas
The Amazon series is set to premiere on April 28.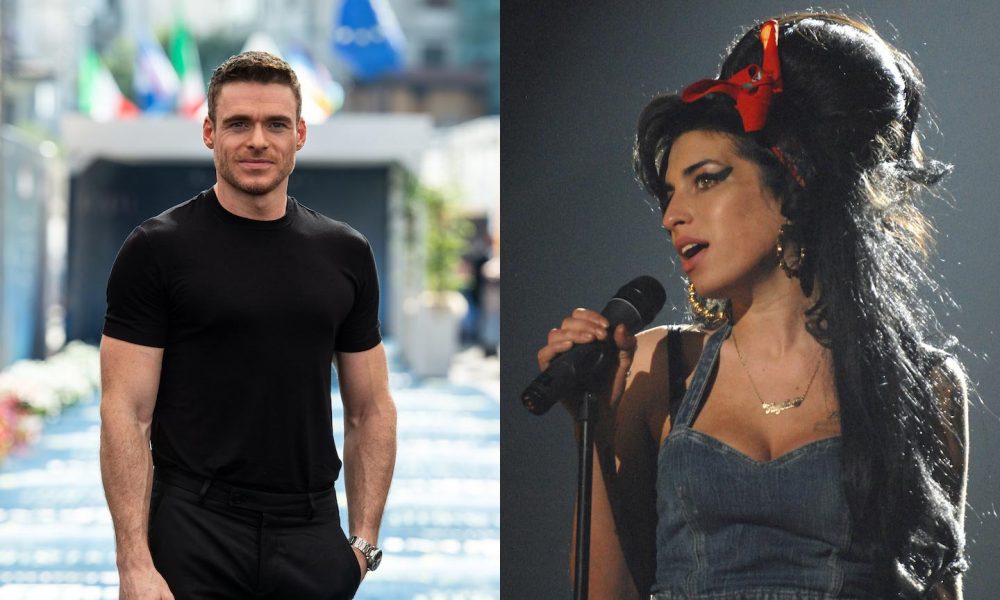 A remix of Amy Winehouse's "You Know I'm No Good" soundtracks a promo for the forthcoming spy series Citadel, starring Richard Madden and Priyanka Chopra Jonas.
Citadel - Official Trailer 2 | Prime Video
According to a report in Variety, Variety The six-episode first season will premiere on Prime Video on April 28 with the first two episodes. (A new episode will debut every Friday.) Madden and Chopra Jonas play Mason Kane and Nadia Sinh, respectively. According to the synopsis, they're former members of the independent spy agency Citadel, which was brought down by a crime syndicate called Manticore. Eight years later, Mason and Nadia have no memory of their time at Citadel and lead anonymous lives as totally different people–until their old colleague Bernard (Stanley Tucci) recruits them once more.
And speaking of everyone's favorite Camden singer. After years of speculation, a biopic on Amy Winehouse is finally in the works. The film, titled Back to Black, is set to star Industry icon Marisa Abela. Studio Canal is partnering with Focus Features and Monumental Pictures.
According to the logline, the film will "focus on Amy's extraordinary genius, creativity, and honesty that infused everything she did. A journey that took her from the craziness and color of 90s Camden High Street to global adoration—and back again, Back to Black crashes through the looking glass of celebrity to watch this journey from behind the mirror, to see what Amy saw, to feel what she felt."
In a statement, Sam Taylor-Johnson added: "My connection to Amy began when I left college and was hanging out in Camden. I got a job at the legendary Koko Club, and I can still breathe every market stall, vintage shop and street… A few years later Amy wrote her searingly honest songs whilst living in Camden. Like with me, it became part of her DNA. I first saw her perform at a talent show at Ronnie Scott's Jazz Club in Soho and it was immediately obvious she wasn't just 'talent'…she was a genius. As a filmmaker you can't really ask for more."
Explore the best of Amy Winehouse's discography on vinyl and more.