Anthrax Inducted Into 'Hall Of Heavy Metal History' At Heavy Montreal Festival
Guitarist Scott Ian said: "I'd like to say thanks. It's a great honour to be included in the Hall Of Fame with KISS and Metallica and all of the other bands."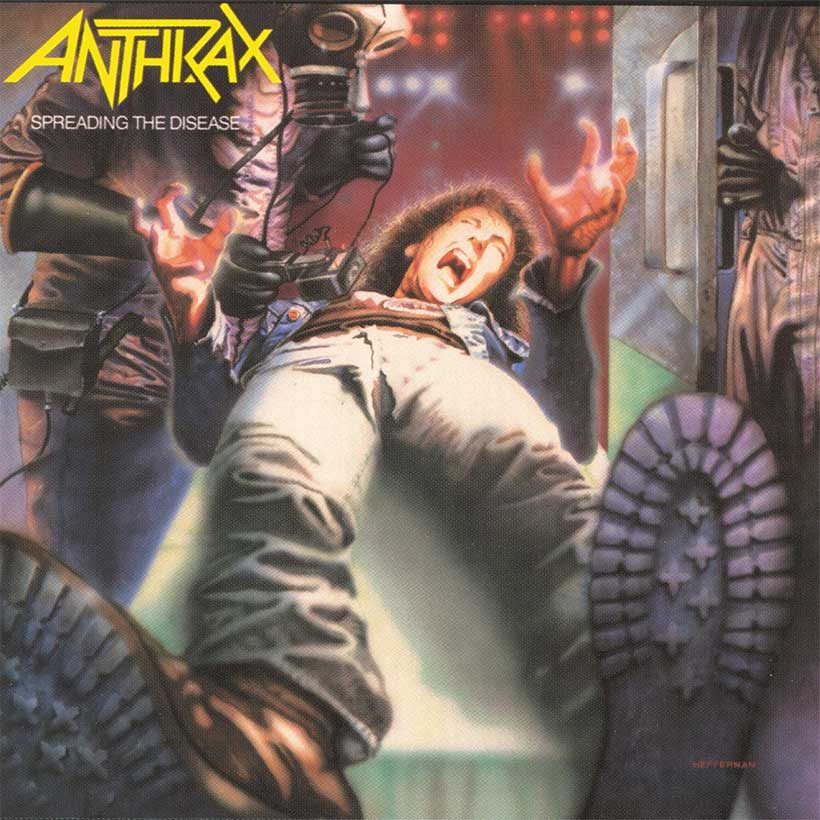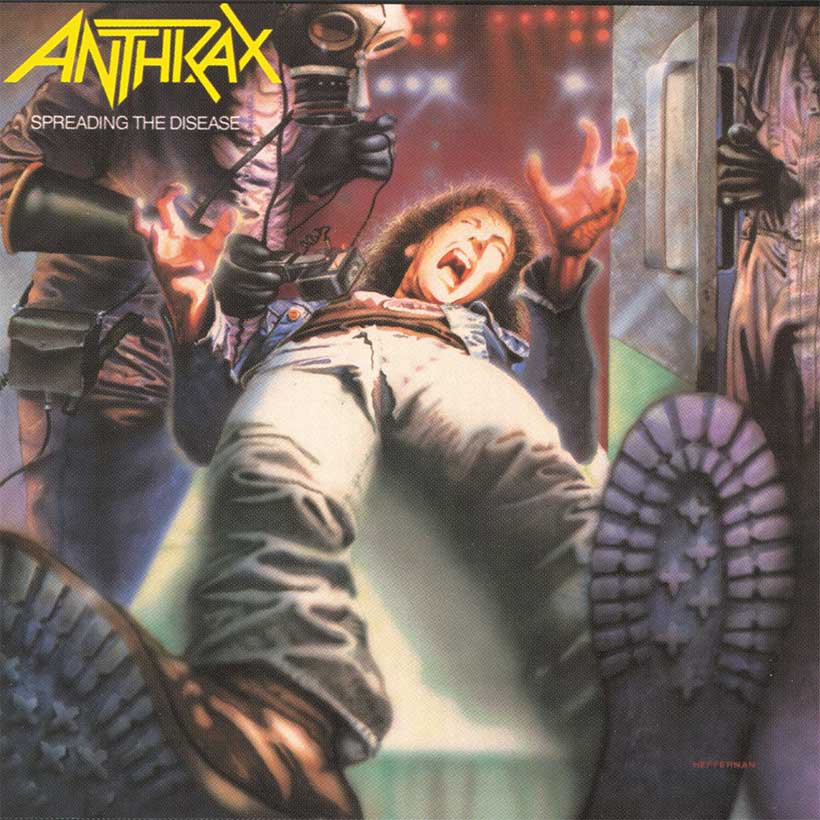 Metal legends Anthrax were yesterday inducted into the Hall Of Heavy Metal History by Pat Gesualdo, Hall Of Heavy Metal History founder/CEO, along with The Metal Voice's Jimmy Kay, at a press conference at this year's Heavy Montreal festival in Canada.
Guitarist Scott Ian said: "I'd like to say thanks. It's kind of weird that we're getting in before Iron Maiden, but it's a great honor — it's a great honour to be included in the Hall Of Fame with KISS and Metallica and all of the other bands… Anytime anyone pays attention to anything that we do, it's awesome."
Added bassist Frank Bello: "This is an honor and a privilege. This is beautiful — after all the work we've done, to get a little thing like this. It's great. We want to thank everybody for supporting Anthrax over the years. Without you, we're nothing. So thank you to all of our fans out there. We'll keep doing it as long as you keep listening."
Drummer Charlie Benante said: "This means a lot to us, because we take our music very serious. We are very passionate about heavy metal, as many people here in Montreal are very passionate. Since the first time we came up here, we just felt this vibe, and we never stopped coming up here… So for us to be in this whole thing almost 40 years, it's just crazy."
Anthrax inducted into Hall of Heavy Metal History @ Heavy Montreal 2019
Gesualdo stated: "We are so proud to induct Anthrax, one of the 'Big Four' [of 1980s thrash metal], for the band's pioneering of a genre and continuous contribution to heavy metal for the past 38 years."
Hall Of Heavy Metal History is a non-profit organization dedicated to enshrining forever, those iconic musicians and music industry executives who are responsible for making rock and metal music what it is today. Their contribution to the genre is invaluable, and they keep inspiring fans throughout the world, from generation to generation.
Hall Of Heavy Metal History is part of the D.A.D. program to help children fight disabilities on a global basis, and joins with the Ronnie James Dio Stand Up And Shout Cancer Fund annually.
Anthrax continue to tour in support of their latest album, 2016's For All Kings, which was called by some critics the band's strongest album to date. Its arrival followed a five-year period during which the group experienced a rebirth of sorts, beginning with Anthrax's inclusion on the 2010 "Big Four" tour with Metallica, Slayer and Megadeth, and continuing with the 2011 release of comeback LP Worship Music.
Explore Our Anthrax Artist Page.
Format:
UK English