Look Behind The Scenes Of Barry Gibb & Dolly Parton's 'Words' Recording
In the clip, Gibb and Parton convene at Nashville's famed RCA Victor Studio B.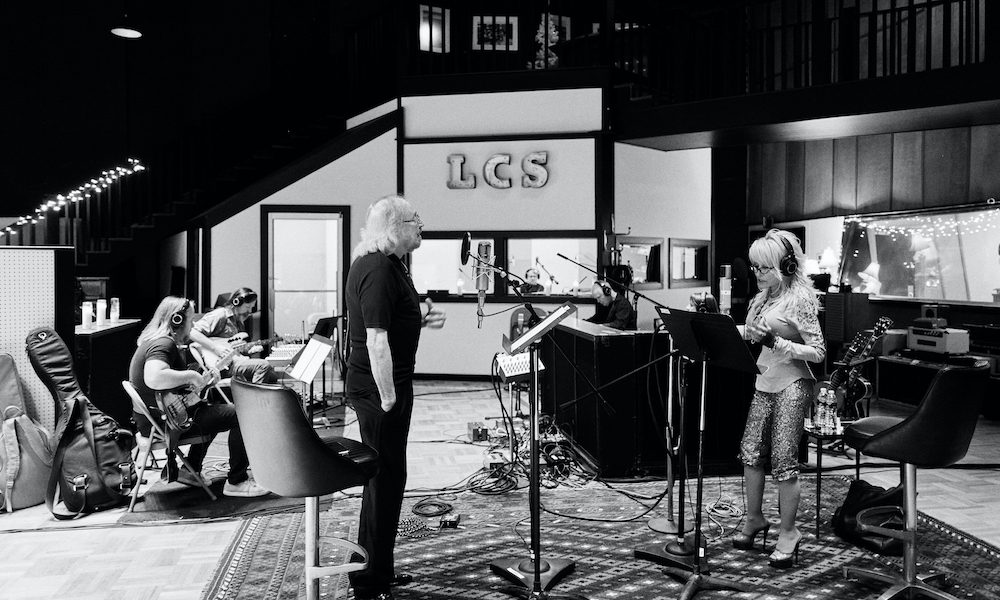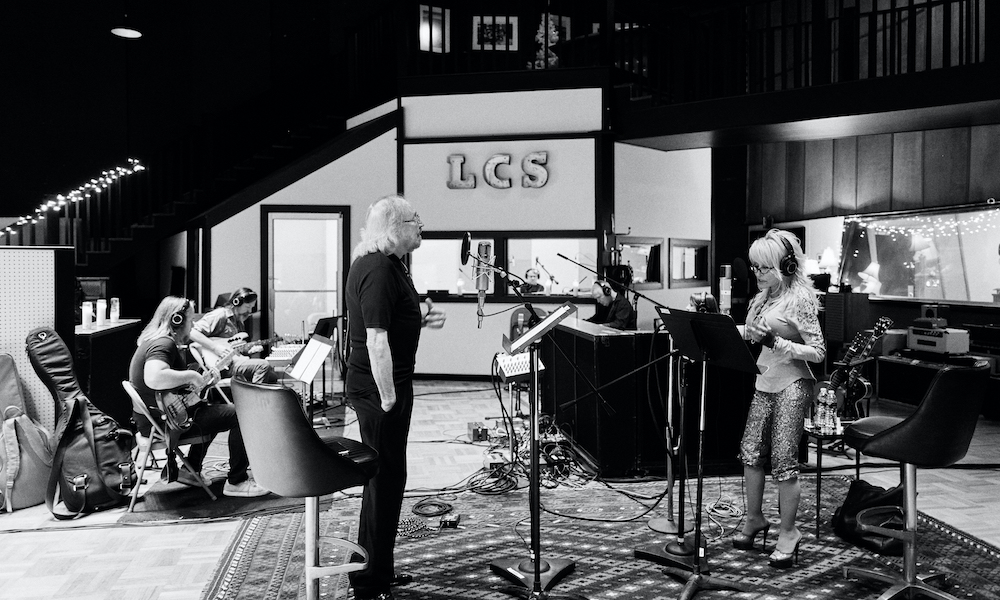 Barry Gibb has shared a video that goes behind the scenes of the recording of his new version of the Bee Gees' hit "Words," featuring Dolly Parton. It's on his album Greenfields: The Gibb Brothers' Songbook (Vol. 1), which has made a spectacular start to its chart life around the world.
In the clip, Gibb and Parton convene at Nashville's famed RCA Victor Studio A, where Barry and his numerous famous guests made the country-themed album with producer Dave Cobb. Dolly tells her fellow writer-artist about the key role he had in her career when Gibb and brothers Maurice and Robin wrote "Islands In The Stream," her huge 1983 hit with Kenny Rogers.
Parton describes "Words" as "one of my favorite Bee Gees songs ever, and I couldn't get hear fast enough." Gibb observes that the studio is where Willie Nelson, Waylon Jennings, the Everly Brothers, Elvis Presley, and Roy Orbison, among many others, recorded. He goes on to say that he is standing in the spot that Dolly occupied when she recorded both "I Will Always Love You" and "Jolene."
Dolly can be seen in her usual lighthearted and humorous mood, clowning with the studio musicians. At one point she jokes: "What are we going to do about my hearing condition?" before adding "No, I'm not hard of hearing, I'm just hard of listening."
As reported, Greenfields opened at No.1 on the UK album chart last Friday (15). It went on to a No.15 debut on the Billboard 200, Gibb's first Top 40 appearance on that chart as a soloist, entering at No.1 on Americana/Folk Albums, No.2 on the Album Sales chart and No.3 on Top Country Albums. The album achieved first-week equivalent unit sales of nearly 25,000 in the US. It also started at No.1 in Australia and on Germany's international chart.
Greenfields: The Gibb Brothers Songbook, Vol. 1 can be bought here.