Bastille Drops Animated Visual For 'Survivin'
The imaginative and cinematic visual brings Bastille's candid new single to life.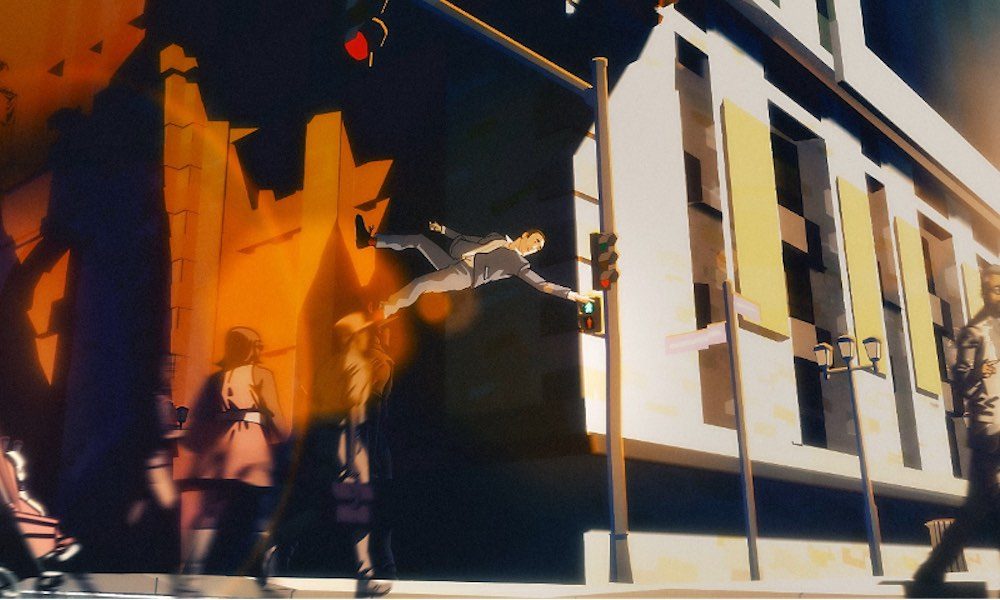 Bastille has shared a cinematic, animated video for their latest single, "survivin'." The visual, which was helmed by the London-based British/Iranian director Reza Dolatabadi, takes a stylistic cue from American realist painter Edward Hopper, as well as from Italian surrealist filmmaker Federico Fellini. The result is a highly-engaging and imaginative short film.
Bastille - survivin' (Official Music Video)
Amid quarantine, Dolatabadi collaborated with a remote team of animators from all over the world. "Overall, I wanted to give the video a grand feel, almost like it belongs on the big screen, and for that we had to build a city in 3D, lock all the camera angles and movements and then animate our characters over the 3D layouts," explained Dolatabadi in a statement. "Animation is a teamwork. I have to say I've been so lucky to work with an incredible team of artists from all over the world on this project. Without their dedication and attention to details, there was no way I could have finished this ambitious piece."
Praised as "a tonic for these troubled times" by Clash, "survivin'" finds frontman and songwriter Dan Smith reflecting honestly on anxiety, self-doubt, and the overwhelming feelings that come with modern life.
While "survivin'" feels more relevant than ever for 2020, Smith wrote the song long before quarantine – initially reflecting on the highs and lows of Bastille's seven years in existence. "There'd been times when I felt like I'd been in a washing machine and on a conveyor belt at the same time," he says, "but when people asked me how I was doing, the answer was always the British cliché: 'Yep, all good, fine.'"
The song, of course, took on new meaning as the year wore on. "At the start of lockdown, I felt very self-conscious about having written a song that felt relevant when it wasn't intended to be, but then I also think 2020 is the year we all stopped pretending everything's fine."
"survivin'" follows single "WHAT YOU GONNA DO???" – a collaboration with Graham Coxon. Both songs mark Bastille's first new music since their 2019 album, Doom Days.
Listen to the best of Bastille on Apple Music and Spotify.