Gracie Abrams and Benny Blanco Unite For New Single 'Unlearn'
Abrams is working on new music to be released this spring via Interscope Records.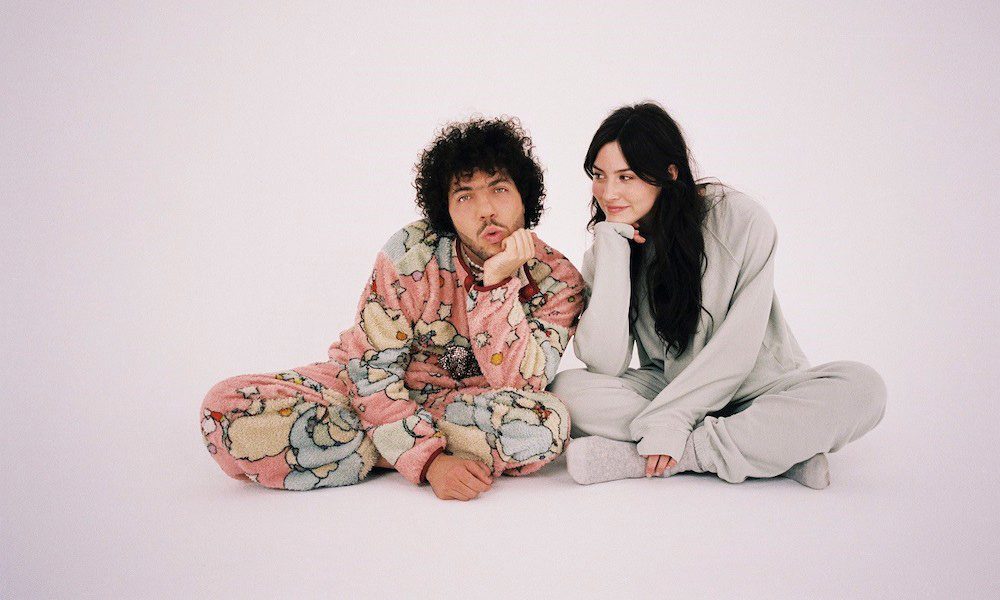 Today, ace songwriter and producer benny blanco links up with buzzing star, Gracie Abrams, for a dynamic new single and accompanying video, "Unlearn."
The track is out today on blanco's own label Friends Keep Secrets/Interscope Records. Co-written by Abrams, "Unlearn" will appear on blanco's new album FRIENDS KEEP SECRETS 2 due out March 26th. Abrams and blanco will also be performing "Unlearn" on The Late Late Show With James Corden tonight.
Gracie Abrams first worked with benny blanco on her debut project, minor, which was released last summer where he served as producer for the title track.
benny blanco & Gracie Abrams - Unlearn (Official Music Video)
Named an artist to watch by Pigeons & Planes, Fader, and iD — and crowned one of seven breakout female musicians by Vogue UK — Gracie Abrams considers herself a songwriter, first and foremost. After writing her first song at the age of eight, she went on to earn a devoted following on the strength of her indelibly personal lyrics and magnetic vocal delivery. Through the years, Abrams shared homespun clips of her songs on social media, amassing over 390k followers on Instagram before she'd even released her first track.
In October 2019, Abrams made her official debut with the intensely vulnerable song "Mean It." Gracie's debut project minor features her beloved singles "21," "I miss you, I'm sorry," and "Long Sleeves."
The seven-song project drew praise from outlets like Ones To Watch, who noted that "Abrams encourages her listeners to acknowledge every ugly feeling that bubbles up, revel in it, and accept that it's okay to feel this way," and NME who hailed her "painfully honest tales of heartbreak draped in delicate melodies that carry much more intrigue than the usual run-of-the-mill singer-songwriter."
Executive-produced by Blake Slatkin, minor also found Abrams collaborating with producer/songwriters like blanco, Joel Little, Jim-E Stack, Sarah Aarons, and Caroline Pennell. Abrams is working on new highly-anticipated music to be released this spring via Interscope Records.
"Unlearn" can be bought here.