The Best Music Festivals Of 2018: An Essential Guide
From classic rawkfests through to Americana hotbeds, cutting-edge jazz and stunning natural landscapes, these are the best music festivals of 2018.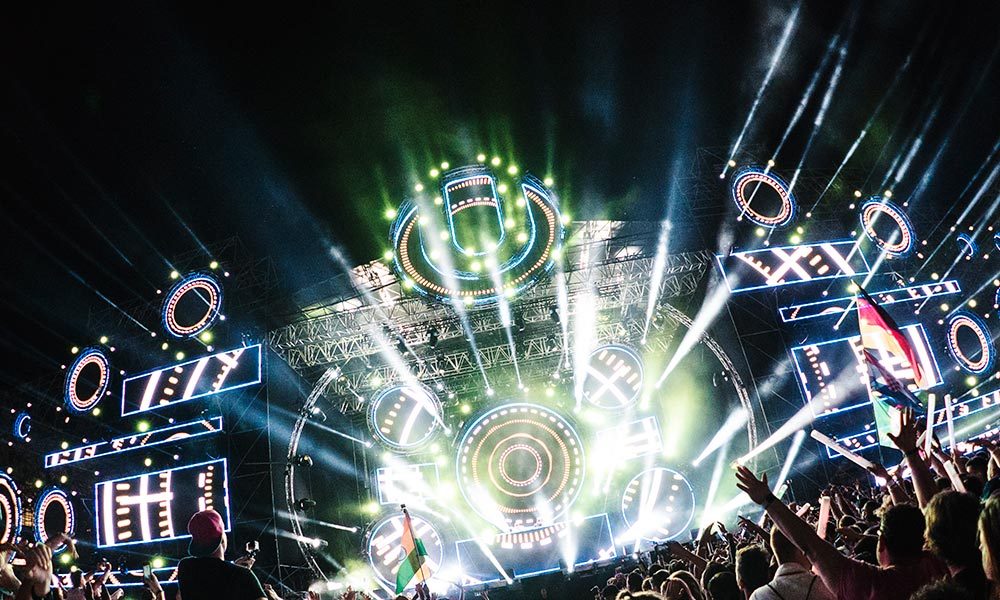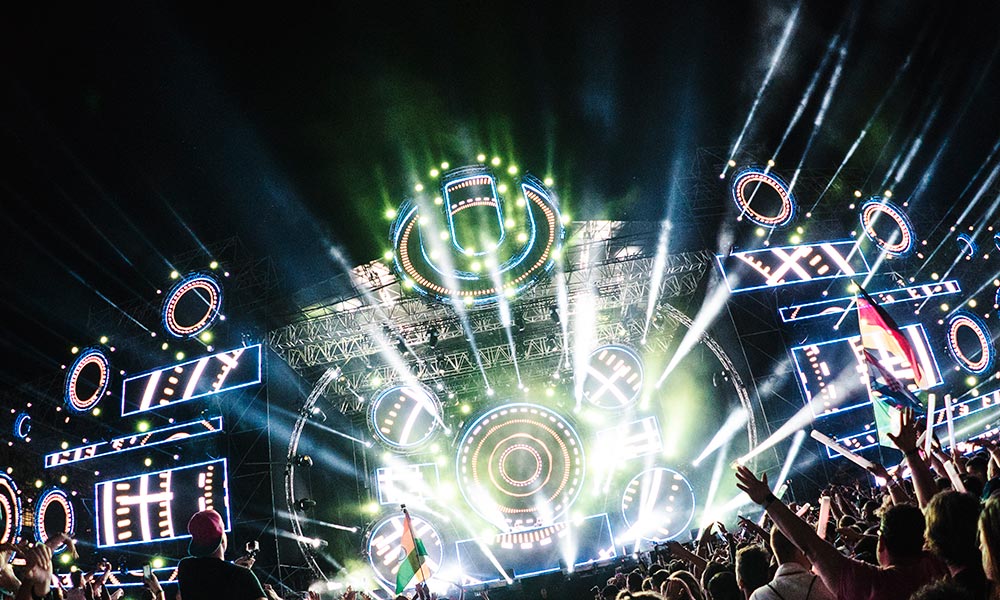 Where once music festivals were genre-specific enclaves for music fans so devoted they were willing to sacrifice hygiene and basic nourishment for the cause, over the past few decades they have become an eclectic, family-friendly and inclusive way of life for many. And the choice is mind-boggling, so where to start? Here are some of the best music festivals of 2018, from all around the world.
Montreux Jazz Festival, Montreux, Switzerland (29 June-14 July)
Since launching, in 1967, as a festival mainly dedicated to jazz, MJF has thrown its perimeters wide open to cover everything from heritage rock acts to minimal electronica and hip-hop. This year is no different, so why not enjoy a pre-show dip in Lake Geneva before catching some of the most prestigious acts on the circuit.
Key acts: Van Morrison, Tyler The Creator, Nick Cave & The Bad Seeds
Ramblin' Man Fair, Maidstone, England (30 June-1 July)
If you prefer rock of a "classic" hue, washed down with a Southern Comfort chaser, Ramblin' Man will be the one for you. Over the past few years the likes of ZZ Top, Uriah Heep and Whitesnake have entertained the denim'n'leather-clad masses, and this year they've aced it by snagging an exclusive show from the classic 1973-74 line-up of Mott The Hoople, in the process ensuring that, for classic rock fans, RMF will be one of the best music festivals of 2018.
Key acts: Mott The Hoople, The Cult, Steve Earle
Listen to the Best Of Ramblin' Man Fair 2018 playlist here.
Roskilde, Roskilde, Denmark (30 June-7 July)
Traditionally a festival that catered for the unquenchable Scandinavian taste for heavy rock, over the past few decades Roskilde has broadened its horizons to the point where it's regarded as Europe's answer to Glastonbury. It matches the UK institution for size, eclectic line-ups and a sense of collective abandon – the truly dedicated, youthful hardcore stay for a week, by which time it's likely they've forgotten where they live.
Key acts: Eminem, Bruno Mars, Gorlliaz
Mad Cool Festival, Madrid, Spain (12-14 July)
A baby when it comes to festivals, but with a line-up that means it holds its own among the best music festivals of 2018, Mad Cool may have only started in 2016 but has already attracted Neil Young, Wilco, MIA, Ryan Adams and The Who, among many more. And this year it seems in no danger of slowing down. Why not enjoy the sights of Madrid before a short trip to Caja Mágica, where things kick off at 7pm? And, if you're that way inclined, once the headliners have played, the site becomes a dance party till the wee small hours.
Key acts: Depeche Mode, Queens Of The Stone Age, Massive Attack
Lovebox, London, UK (13-14 July)
Our pick of London's weekender festivals, this year's Lovebox has a new home in Gunnersbury Park and a line-up boasting exclusive UK appearances from some of the hottest names in hip-hop, grime and dance. Expect music, TV and deep-space-ruling polymath Donald Glover to earn a hysterical reaction as he brings the Childish Gambino live show to the UK for the first time since 2015's Wireless Festival.
Key acts: Childish Gambino, Skepta, SZA
North Sea Jazz Festival, Rotterdam (13-15 July)
Founded in 1976, the North Sea Jazz Festival has grown to be acknowledged as "the biggest indoor jazz festival in the world". It's managed that by being as consistently innovative and shape-shifting as the genre it represents. Over 15 stages, pure jazzers are joined by jazz-influenced artists dealing in R&B, blues, funk, hip-hop and just about any other kind of music you care to mention, creating a line-up of rare sophistication.
Key acts: D'Angelo, R+R=NOW, Nile Rodgers & Chic
Pitchfork Music Festival, Chicago, US (20-22 July)
Unsurprisingly, the festival curated by the taste-making website Pitchfork tends to pull together some of the hippest names in music every year while giving a nod to some of the most influential musicians still doing their thing. Last year saw the likes of LCD Soundsystem, Solange and A Tribe Called Quest sharing a bill. Expect similar excellence this year.
Key acts: Lauren Hill, Tame Impala, Chaka Khan
Splendour In The Grass, North Byron Parklands, Australia (20-22 July)
Since 2001 this Byron Bay-based festival has become one of the hot tickets of the Australian, er, winter. Its line-up has something for everyone in terms of eclectic crowd-drawing names, but also finds room for plenty of local heroes. And Splendour absolutely lives up to national stereotypes by being a BBQ lovers' paradise, so foodies will be in luck. Easily one of the Southern Hemisphere's best music festivals of 2018.
Key acts: Lorde, Kendrick Lamar, The Avalanches
Fuji Rock, Naeba Ski Resort, Japan (27-29 July)
While spectacular settings are something that plenty of the best music festivals of 2018 have in common, Fuji Rock might take some beating. It's held in a steep and densely-forested valley in the mountains of Niigata, so if you fancy paddling in woodland streams between sets, this might be for you. Equally, it has a reputation as a peaceful, easy-going festival, so if drunken revellers and mountains of litter are a turn off, get those flights booked.
Key acts: Kendrick Lamar, Bob Dylan, N*E*R*D
Bestival, Lulworth Estate, Dorset (2-5 August)
The sort of festival that will have you still finding glitter in unlikely places months after you've returned to normality, Bestival appears to have taken the mantra uttered by Spinal Tap's keyboardist, Viv Savage ("Have a good time, all the time"), and run with it. It's a no-let-up, fancy-dress-fuelled party of a line-up, and this year is no exception. Our tent's the one with a disco ball outside.
Key acts: Grace Jones, MIA, Thundercat
Lollapalooza, Chicago, US (2-5 August)
Founded by Jane's Addiction frontman Perry Farrell back in 1991 as a goodbye tour for his band, Lollapalooza quickly took on a life of its own, running annually till 1997 and attracting a diverse, heavyweight line-up. It returned in 2003 and settled in Chicago's Grant Park, and since then has gone from strength to strength, spawning international franchises in Europe and South America. And how many other festivals have inspired an episode of The Simpsons?
Key acts: Arctic Monkeys, The National, The Weeknd
Osheaga Music And Arts Festival, Montreal, Canada (3-5 August)
Canada's finest, Osheaga, takes place on an island in the middle of Montreal's Saint Lawrence River, so you're guaranteed scenic backdrops as you enjoy the Great White North's best acts, along with some impressive international bookings. And the organisers have thought of everything, including sheltered areas in case of bad weather, and a Kidz Zone, should you need a break from your little darlings.
Key acts: Florence + The Machine, Yeah Yeah Yeahs, James Blake
End Of The Road, Larner Tree Gardens, Salisbury (30 August-2 September)
Since 2006, End Of The Road has pulled off the trick of maintaining the feeling of an intimate and relaxed small festival while growing year-on-year and attracting some star names from the world of indie, psych and folk. It's the sort of place you might chance upon Laura Marling performing an acoustic gig in the woods, or a witching-hour DJ set from Jarvis Cocker, featuring a light-up dancefloor.
Key acts: St Vincent, Vampire Weekend, Oh Sees
The Long Road, Stanford Hall, Leicestershire (7-9 September)
Know your Merle from your Waylon? Your Linda from your Emmylou? If so, you'd do well to straighten your bolo tie and head to the Midlands for the UK's newest Americana-informed fest. Curated by BBC Radio's country expert Baylen Leonard, The Long Road looks set to live up to its promise of being one of the best music festivals of 2018, offering five stages of Americana and roots music, plus lifestyle events – among them woodwork and square dancing.
Key acts: Billy Bragg, Ward Thomas, The Shires
Iceland Airwaves, Reykjavík, Iceland (7-10 November)
If the opportunity of gazing at the Aurora Borealis while enjoying cutting-edge art-pop is one you can't turn down, book your tickets to Iceland now. During Airwaves, the Old Town of Reykjavik becomes the place to be for anyone interested in new sounds, as churches, breweries, bookshops and pubs play host to some of the coolest acts on the planet. Not only one of the best music festivals of 2018, but one of the best music festivals of every year.
Key acts: Ólafur Arnalds, Fever Ray, Blood Orange
Le Guess Who?, Utrecht, Netherlands (8-11 November)
Boasting a refreshingly anything-goes policy to booking, Le Guess Who? has become a must for those with tastes that veer on the experimental. But there's no pretension here, rather an open-minded love for music that becomes infectious. And the venues tend to be breathtaking feats of architecture, which is a bonus.
Key acts: The Breeders, Art Ensemble Of Chicago, Hailu Mergia
Use the Soundtrack To Your Festival Season generator to create your own personalised festival playlist.
Format:
UK English