Watch Bettye LaVette's Haunting Performance Of 'Strange Fruit'
The timely cover comes off the legendary singer's forthcoming album, 'Blackbirds'.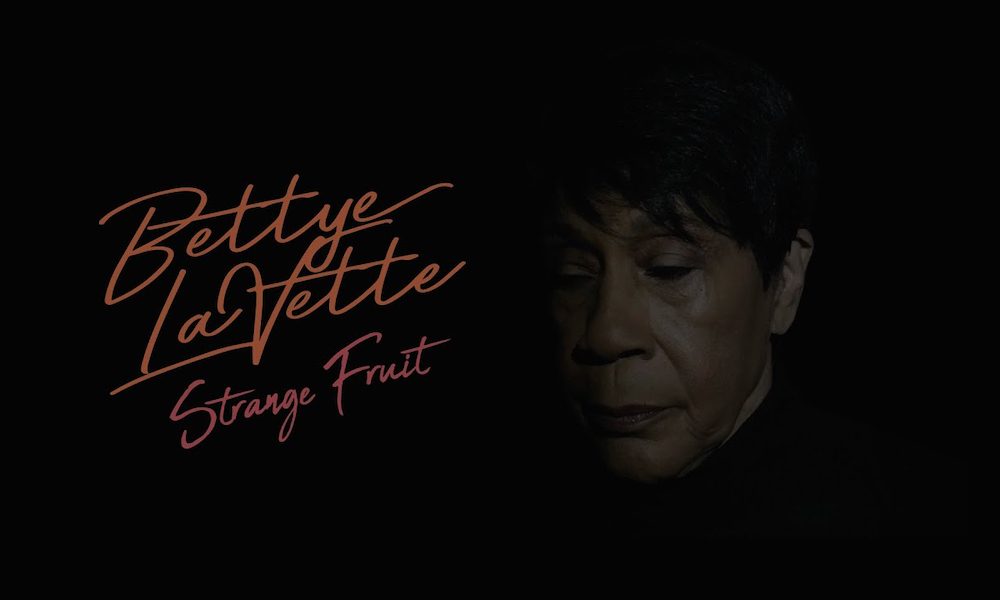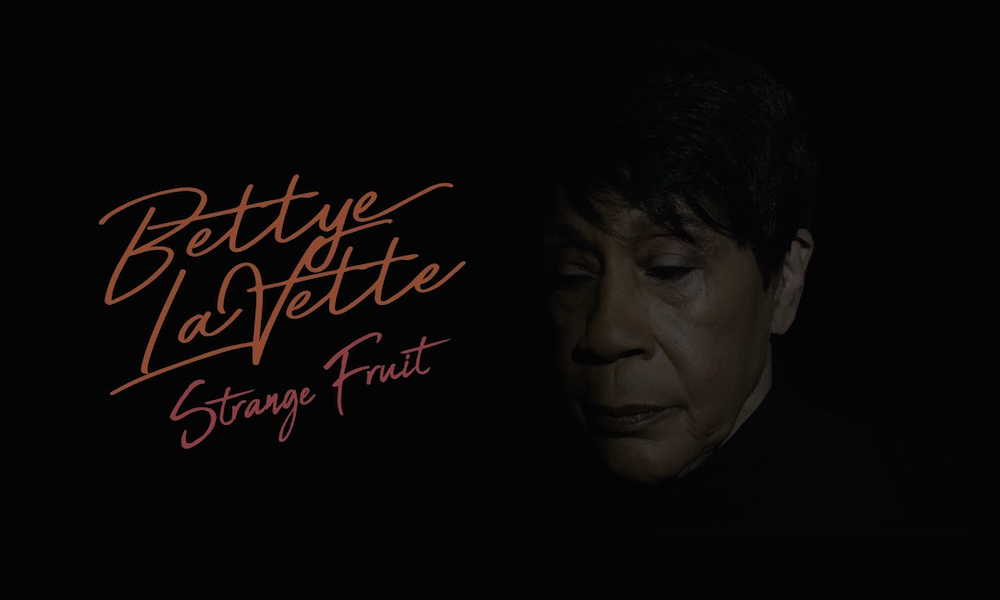 Earlier this month, legendary vocalist Bettye LaVette released a rendition of "Strange Fruit", off her forthcoming album, Blackbirds, as it simply felt too topical not to share amid the Black Lives Matter movement. Now, the Blues Hall of Fame inductee has released an evocative live performance of the song, recorded from her home.
Set against a black backdrop, LaVette's distinct, soulful vocals shine as she sings the poignant song, which Billie Holiday first made famous in 1939.
The haunting track was written by the Jewish teacher Abel Meeropol, who took motivation from a photo of two Black men lynched as a crowd of white people looked in the camera, pointing and smiling. "It really is horrifying that nearly 80 years later, through Billie's lifetime and now my 74 years, the meaning of this song still applies," said LaVette in a statement.
"It might not be men and women hanging from trees, but these public executions are now on video and it feels like they're doing it for sport," she continued. "I hope the song will be a reminder that we have had enough, and I support the Black Lives Matter movement."
In a recent interview with the BBC's World At One, LaVette spoke about the racial inequality she faced growing up "It seemed normal…And it seemed even more normal to my mother than it did to me. She was born and raised in a plantation in Louisiana."
LaVette added that when she was rising in her career, during the Civil Rights Movement of the 60s, she often experienced inequality first-hand. "In 1969, I had a record called 'He Made A Woman Out Of Me'…It made every Black radio station in the country." However, when Bobbie Gentry, a white singer, recorded her own version of the song six months later, "hers, of course, was played on every white station in the country…. A whole three-fourths of the country never heard mine."
Set for release on August 28 via Verve, Blackbirds will highlight songs that were primarily popularized by LaVette's peers, heroes, and similarly notable women in music. The nine-track album, which reunites the Detroit native with producer Steve Jordan, features such songs as Dinah Washington's "Drinking Again," Nina Simone's "I Hold No Grudge," and Nancy Wilson's "Save Your Love For Me." LaVette closes the album with a reflective rendition of The Beatles' 'Blackbird.'
In an advance review, Blackbirds was praised by Living Blues as "a triumphant celebration of Bettye LaVette's achievement and the women who paved the way for her to arrive."
Blackbirds is available August 28 and can be preordered here.