Big Sean And Hit-Boy Drop Cinematic Visual For New Single, 'The One'
In the black and white clip, Sean and Hit-Boy share some behind the scenes footage of them in the studio.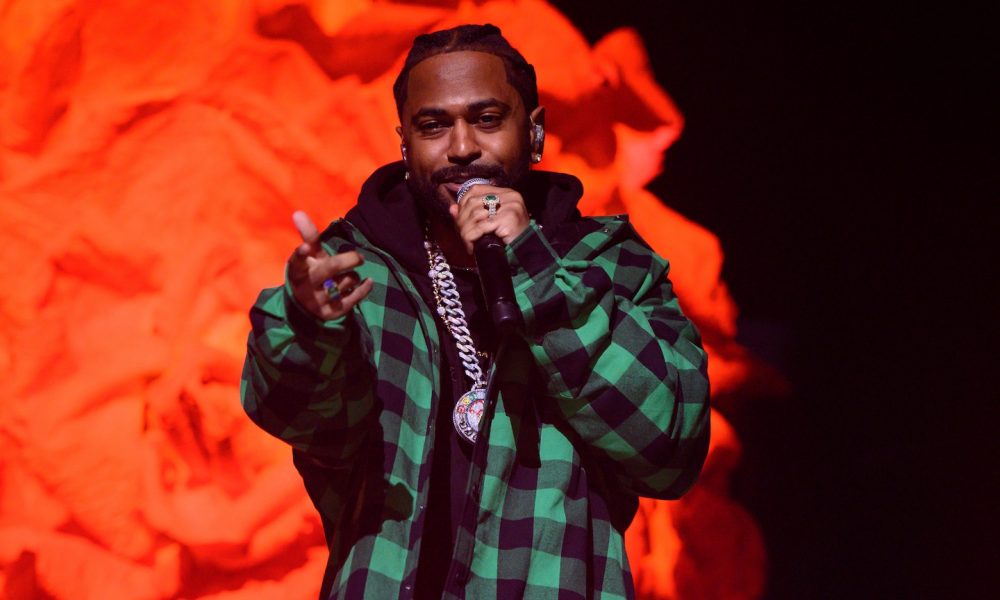 Big Sean and Hit-Boy have dropped a visual for "The One," the latest single from their collaborative EP, What You Expect.
In the black and white clip, Sean and Hit-Boy share some behind the scenes footage of them in the studio before adding in some shots of scenic views atop the Hollywood Hills in Los Angeles.
Also included on the project is "What A Life," the scorching new single and video unleashed by the duo last week. The track finds Sean reminiscing on his successes and failures, marveling at the life he's lived.
"Only get one life, swear I almost died twice/I went triple platinum more than three times, what a life, man," he raps during the first chorus. Sean also pays tribute to his hometown of Detroit, rapping, "I'm at Ford Field like a tight-end/And I'm makin' sure all my loose ends tied and/I'm in love with the hustle so it's never tied-ins."
Sean and Hit's long list of collaborative efforts goes back to the 2012 G.O.O.D. Music banger "Clique." Last year, the two joined forces for three songs on Detroit 2, Sean's third consecutive No.1 debut on the Billboard 200 albums chart. Detroit 2 is eligible for Best Rap Album at the 64th Annual Grammy Awards. "Deep Reverence" featur­ing Nipsey Hussle garnered a Grammy nomination for Best Rap Performance in 2020.
Hit-Boy has emerged as one of the music industry's most successful and sought-after producers over the past decade, with four Grammys under his belt for Best Rap Song in 2011 (Jay-Z and Kanye West's 4x-platinum "N____s In Paris"); Best Pop Vocal Album in 2018 (Ariana Grande's global No.1 Sweetener); Best Rap Performance in 2019 ("Racks In the Middle" collabo with Nipsey Hussle and Roddy Ricch); and Best Rap Album in 2021 (King's Disease by Nas, released in 2020).
Hit-Boy won new acclaim this year for his work as executive producer on the Nas sequel, King's Disease II (August 2021), which debuted at No.1 on the Billboard Top R&B/Hip-Hop Albums chart, and No.3 on the 200 Albums chart. Hit-Boy was also executive producer of Judas and the Black Messiah: The Inspired Album.