Watch Big Sean Get Meditative In New Video For 'ZTFO'
The track comes from the rapper's No. 1 album 'Detroit 2' available now.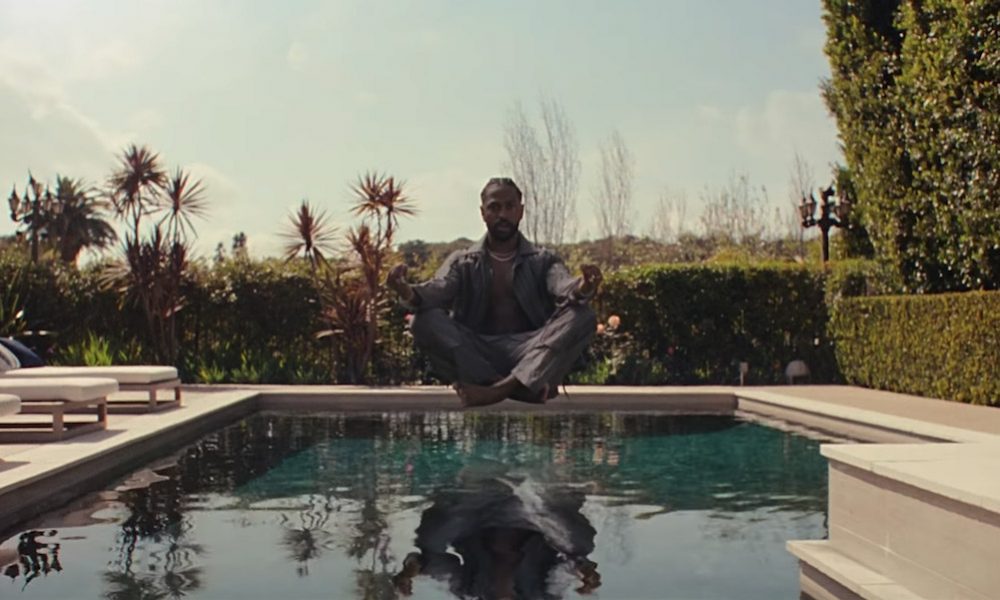 In addition to his credentials as a rapper, singer, and songwriter, Big Sean is also taking on the role of a wellness guru in his latest video for "ZTFO."
Coming from his new album Detroit 2, out now via Def Jam, "ZTFO" focuses on fulfilling the rapper's acronym-driven goal to "zen the f__k out."
"ZTFO" follows Sean's previously shared single, "Lithuania," and also features Travis Scott ad-libbing over the track.
Directed by Lawrence Lamont, the "ZTFO" visual shows Sean meditating in different places throughout his estate. He levitates over the clear blue water of a pool, zens out next to a floating grand piano, and pulls himself off of his phone and into a meditative session above the couch.
Long-time collaborators, Lamont and Sean previously worked together on the music video for the rapper's hit "I Don't F__k With You," and his Jhene Aiko-assisted track "I Know."
Last year, Sean began to open up more about his experience maintaining his mental health and managing his anxiety. "I started doing things I never thought I would do. Whatever I thought was fun," he said in his three-part series of Instagram posts. "In the midst of that, I definitely rediscovered myself and found a whole new energy – me being the source of it, not somebody else. Then I got back to the music and it started being fun again. I'm making the best music of my life."
"ZTFO" is one of the 21-tracks that appear on Sean's No. 1 album Detroit 2. The album, released September 4 via G.O.O.D. Music and Def Jam Recordings, is his first in three years. It features collaborations with Post Malone, Young Thug, Travis Scott, and Lil Wayne with stories told by Dave Chappelle, Erykah Badu, and Stevie Wonder.
Just earlier this month, Sean gave an equally inventive performance for the Detroit 2′ track "Harder Than My Demons" on Late Night with Jimmy Fallon. Watch the performance here.
Detroit 2 can be bought here.