Danny Elfman Recruits Billie Eilish For 'Nightmare Before Christmas' Concerts In LA
'I'm absolutely thrilled to have Billie joining up with the nightmare crew,' Elfman said in a statement. 'This will be a real treat (not a trick).'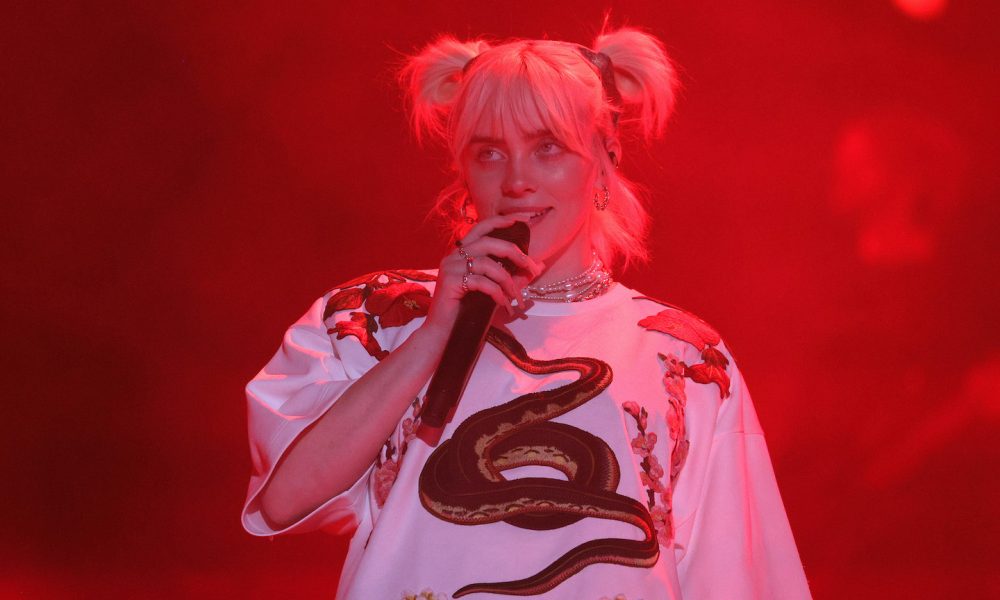 Just as October rolls in, Billie Eilish has been announced as the latest addition to the cast of Danny Elfman's upcoming The Nightmare Before Christmas concerts in Los Angeles set to take place on Halloween weekend.
The 19-year-old pop singer will take on the vocal role of Sally while Elfman himself will reprise his role as Jack Skellington.
"I'm absolutely thrilled to have Billie joining up with the nightmare crew," Elfman shared in a statement. "This will be a real treat (not a trick)." Eilish joins Weird Al Yankovic, who will vocally portray Lock, and Ken Page who is the original voice actor for Oogie Boogie and will reprise that role.
The Nightmare Before Christmas concerts featuring Eilish will take place on October 29 and October 31. They will be held at Banc of California Stadium with an 8 p.m. start time for the former show and a 6:30 p.m. start for the latter.
Tickets to Disney's Tim Burton's The Nightmare Before Christmas Live-to-Film Concert Experience are available through the official Ticketmaster event page.
"Jack Is Back! I was so sorry to have missed last Halloween. (We all know why). BUT- I'm not skipping this year. Jack wants to get back on stage. I can't wait to see you all," Elfman shared earlier this year when the event's return was announced.
The show will be produced by Laura Engel, Richard Kraft, Tim Fox and Alison Ahart Williams with conductor John Mauceri leading the full orchestra and choir.
"Every year I say this may be the last time. I don't know how much longer I'll do Jack. I don't want to get into 'I'll do it every Halloween for the rest of my life!' Because I did Halloween shows for 15 years with Oingo Boingo, and there's something about me that's like, oh my God, am I back in this?" Elfman told Variety.
"But I know that I did want to do him at least one more time, last year, and I was really ready for that. And when it fell through, it was really hard. Jack is definitely good for one more round, so I'm really happy about that and excited."
Listen to The Nightmare Before Christmas on Apple Music and Spotify.