Billie Eilish Launches Interactive Site Around 'My Future'
The 'A Letter to Your Future Self' microsite encourages fans to write to their future selves.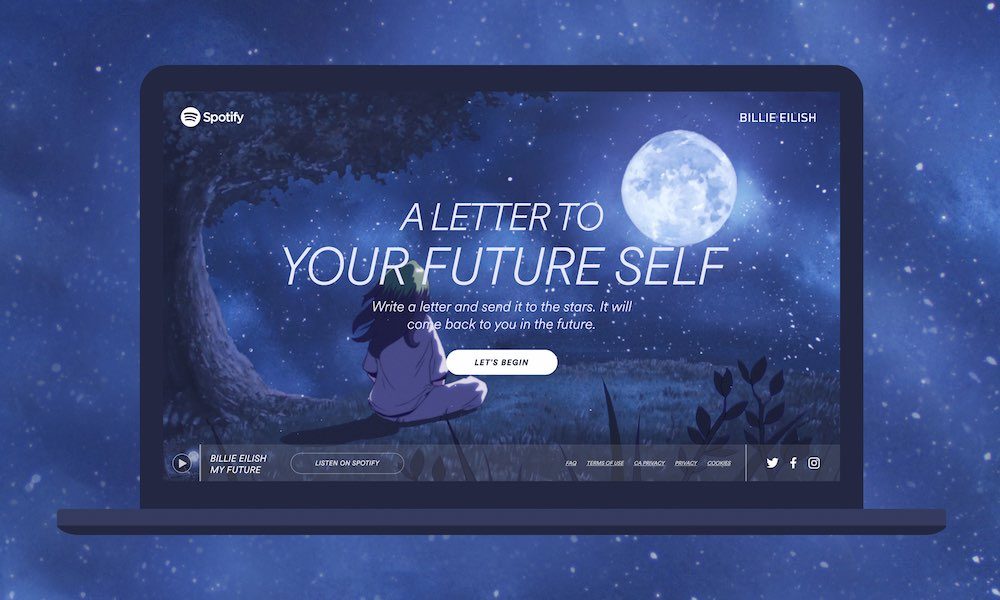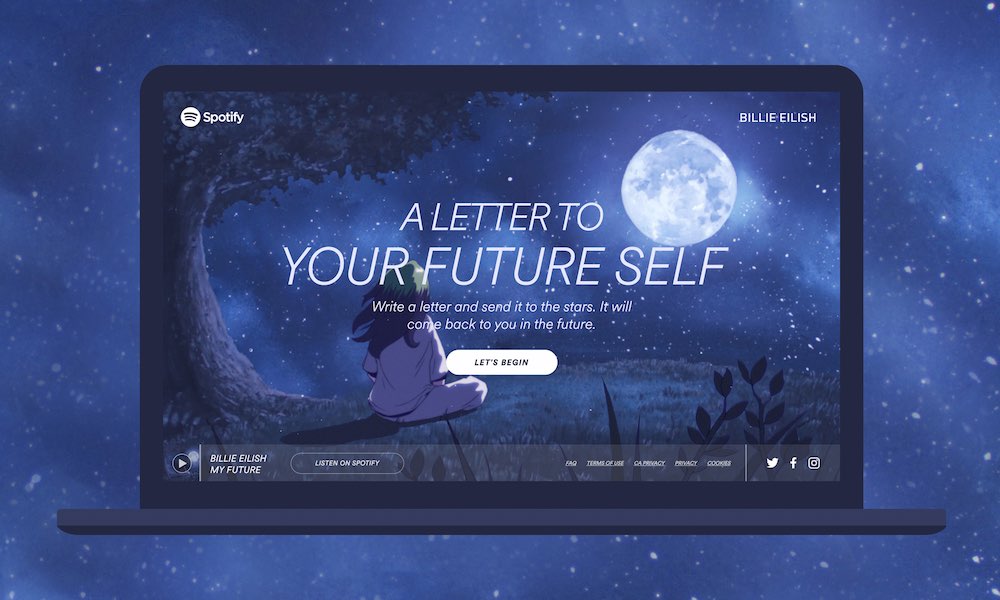 This morning marked the launch of Billie Eilish's A Letter to Your Future Self – an interactive microsite that encourages fans to jot down hopeful, dream-filled notes to their future selves. The site, which was created in partnership with Spotify, was inspired by Eilish's reflective new single, "my future."
Fueled by connection, authenticity, and positivity, the site allows Eilish's fans to enter into the world of "my future." The digital experience, which will be available for two months, offers visitors an opportunity to write a letter to their future selves – encouraging them to manifest positive growth, and "fall in love" with their futures. Users can then select a future date to receive the letter back, before sending it into the universe. The site's design reflects the animated video for "my future," which was created by Australian artist Andrew Onorato.
Eilish shared the ethereal "my future" with fans at the end of July. She wrote the song while isolating at home in Los Angeles during lockdown – an experience that many people have found to be deeply introspective.
"When we wrote this song, it was exactly where my head was at – hopeful, excited and a craaaazy amount of self-reflection and self-growth," shared Eilish in a statement. "But recently it has also taken on a lot of new meaning in the context of what's happening in the world now. I hope you can all find meaning in it for yourselves."
Produced by Eilish's brother and creative collaborator FINNEAS, "my future" marks the first new music from the five-time Grammy winner since her James Bond theme song "No Time To Die" dropped in February.
Looking ahead, Eilish is up for six nominations at the 37th annual MTV Video Music Awards, including Video of the Year and Song of the Year for "everything i wanted."
Listen to the best of Billie Eilish on Apple Music and Spotify.