Billie Eilish Reflects On New Album, Going Out, And More In Fifth 'Vanity Fair' Interview
The interview has occurred on October 18 of every year, and the series begins with Eilish saying her name, the date, and her age.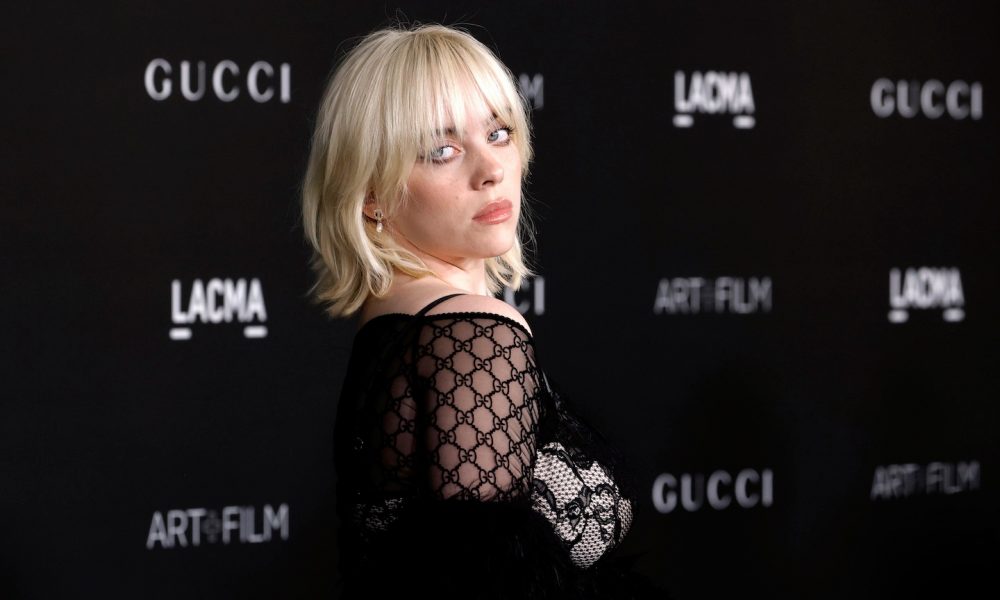 In what has become an annual tradition, Billie Eilish returned to Vanity Fair's studios for her fifth year in a row to revisit the same series of questions that she has answered since 2017.
Tracking the Grammy Award-winning star's trajectory, the outlet played Eilish her past responses, so that she could better reflect on how her life and career have evolved. The results, as one might imagine, range from humorous to poignant.
The interview has occurred on October 18 of every year, and the series begins with Eilish saying her name, the date, and her age. The questions help highlight just how quickly Eilish has become a megastar. In 2017, an excited Billie exclaimed that she had 257 thousand Instagram followers. The following year, that number was up to 6.3 million. In 2019, 40.7 million. By 2020, she had accrued 67.5 million followers, and this year, she has 94.1 million.
There were also moments of serious introspection and analysis. When asked in 2020 if she would get recognized when going out, Eilish giggled about how she never left the house because it would always be, in her words, a disaster. Billie reflected on this answer, saying, "Gosh, that girl was going through an identity crisis. Oh my God! You can see it in my eyes. My attitude used to be, well I can't go out…It freaked me out. In the last year I have been opened up to it. I really feel grateful for that.
Earlier this month, Billie Eilish announced that she would be stepping up to help conserve Australia's Great Barrier Reef. The non-profit CoralWatch, which is working to save the world's largest coral reef, has gotten the singer's permission to use the singer's breakthrough 2016 single, "Ocean Eyes," as part of a social media campaign to raise awareness about the reef. The vital oceanic ecosystem is in serious jeopardy due to widespread coral bleaching caused by the warming of ocean temperatures due to the global climate crisis.
"SHE SAID YES! Billie Eilish has given us permission to use her song "Ocean eyes" to help us raise further awareness about the reef! Thank you Billie!," CoralWatch wrote in a Facebook post announcing the deal over the weekend. The post included a short video featuring one of CoralWatch's youngest and most dedicated supporters, eight-year-old Elijah Richardson, sharing some information about the campaign.
Listen to the Best of Billie Eilish on Apple Music and Spotify.