Johan Renck Talks ABBA Voyage On 'Björn from ABBA and Friends Radio'
'It was always about creating an experience to elevate the ABBA experience,' explains the creative director.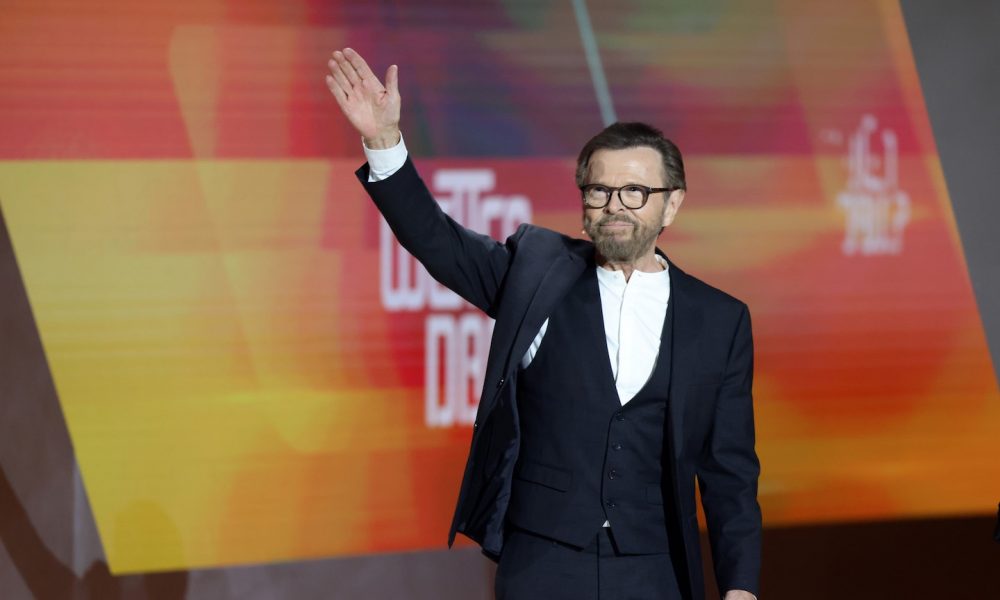 For the final episode of the limited Apple Music Hits radio series, Björn from ABBA and Friends Radio, ABBA's Björn Ulvaeus was joined by ABBA Voyage creative director Johan Renck to discuss the journey through creating ABBA's highly anticipated Voyage concerts. The pair also spent time speaking about what the group means to Sweden and their unlikely international rock stardom, among an expanse of other topics.
Speaking on getting involved with the Voyage live experience, Renck explained the origins that began five or six years ago, when Simon Fuller brought the idea of potentially recording a video for a new song from the group.
"He mentioned that there was this idea of making an experience akin to a concert or a live performance, but not a live performance and finding a way of doing that with different means," Renck told Ulvaeus. "It was all these talks about maybe we can do holograms, maybe we can do all these kind of technology aspects of it. I was immediately taken by it."
When he heard the song, he was struck by "this weird idea about music being perpetual or music living for eternity and ABBA would sort of transpose their souls into digital avatars to be able to tour for eternity. It's almost like a vampire or Dorian Grey-esque story about sort of eternal life."
Renck had grown up in Sweden listening to ABBA, first unintentionally and then voluntarily with much enthusiasm.
"You were doing music that nobody heard. You never tried to be cool, and that also is annoying to Swedes. They like things that have a bit of pretension to it and all that," he said. "To some extent, with a lot of these things that also become successful, you inadvertently kind of become uncool also, I think. Sweden also hates success, of course, which is very important to bear in mind."
Ulvaeus responded: "Before we actually could reach outside, which we did through Eurovision, which was the only way out actually, before we did that and before we actually became successful outside Sweden, it was virtually impossible for a Swedish band to reach out. No one ever did. And I swear to you, we sent so many tapes to record companies and they were just thrown in the garbage before even being listened to. I think it was because the Anglo-Saxon world was so full of itself with Elvis and with pop and The Beatles, everything happening. Why would they listen to anything coming from a strange place like Sweden?"
Much has changed since the early days of ABBA, and with the Voyage concert experience set to launch at a custom-built arena at Queen Elizabeth Olympic Park, London this spring, there's still more excitement to come. Tickets are available now.
"This was never, for you guys and for me or for us who were involved in it, this was never a commercial venture. This was a creative venture. This was about creating a new type of experience with regards to music, using your catalog and the new music of course," Renck said. "But it was always about creating an experience to elevate the ABBA experience, so to speak. Never for us, it was never about like, 'Oh, there's a business idea in this.' It was always about the music."
Visit ABBA's Apple Radio station to listen to all four episodes of Björn from ABBA and Friends Radio.