Blossoms Drops Holiday Singles Ahead Of Documentary
The singles come ahead of the band's upcoming documentary 'Back To Stockport.'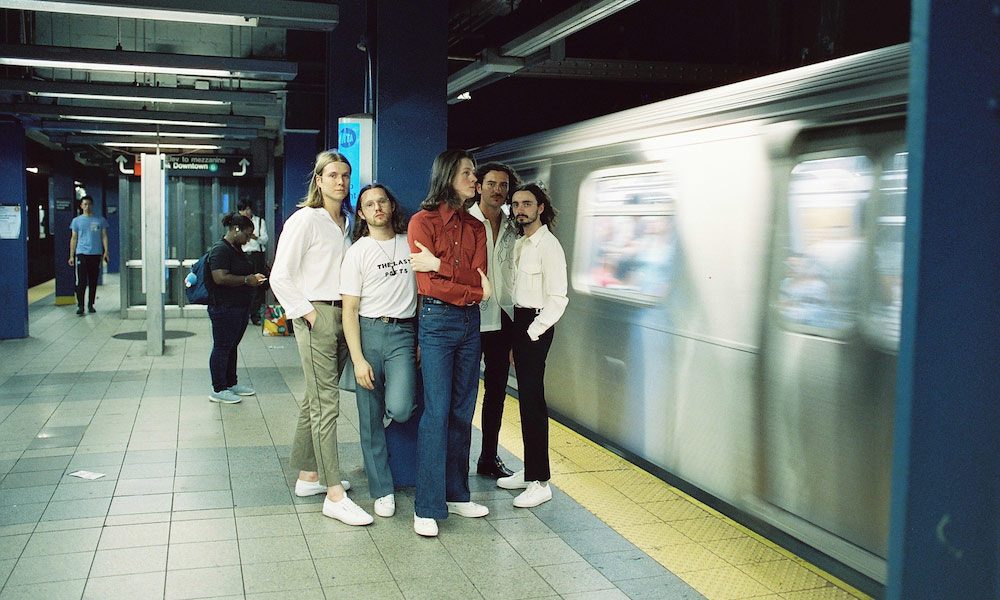 As the holiday season kicks into high gear, Manchester band Blossoms have released the double holiday single "Christmas Eve (Soul Purpose)"/"It's Going To Be A Cold Winter."
Produced by James Skelly of The Coral and Rich Turvey, who both worked on the band's second studio album Cool Like You, "Christmas Eve (Soul Purpose)" features the Stockport Junior Voices Choir from the band's hometown.
"It was Christmas Eve / I found my soul purpose / Peace on earth in three words / The road is so long," the band croons over cheerful, acoustic-based production. As the choir harmonizes with the band, the track comes to a close with the sound of cheering and clapping from an audience.
"It's Going To Be A Cold Winter" features Christmas bells throughout Blossoms' glimmering self-production. It's not as cheery as "Christmas Eve (Soul Purpose)" but it encapsulates the stress of the holiday season perfectly.
"I need a gift to give to you / I found a pricey pair of shoes / If you don't like them then it's sweet / I kept hold of the receipt," they sing playfully on the track.
Blossoms initially teased holiday music on Twitter back in June, saying: "Just wrote a Christmas tune on the hottest day of the year."
Both "It's Going To Be A Cold Winter" and "Christmas Eve (Soul Purpose)" will be available on a limited edition 7-inch vinyl single set to be released on December 11.
In the meantime, Blossoms will be releasing their latest documentary Back To Stockport on YouTube on November 7 and on Amazon Prime Video starting on November 8. Back To Stockport will flashback to Stockport County FC's Edgeley Park where the band performed a homecoming show in June 2019. It will feature behind-the-scenes moments with Blossoms and individual interviews as well as footage from the performance itself.
"We think he's really captured the spirit of the band, and being a friend, he was able to get the natural moments you don't normally see in a band documentary," Blossoms said of working with director and frequent collaborators Charlie Watts on the project. "We love the film and hope you do too!"
Listen to the new Blossoms holiday singles here.