Watch Episode Four Of Bob Marley's 'Legacy' Documentary Series, 'Rhythm Of The Game'
The latest episode explores the star's well known love of soccer and his longstanding connection between the game and his music.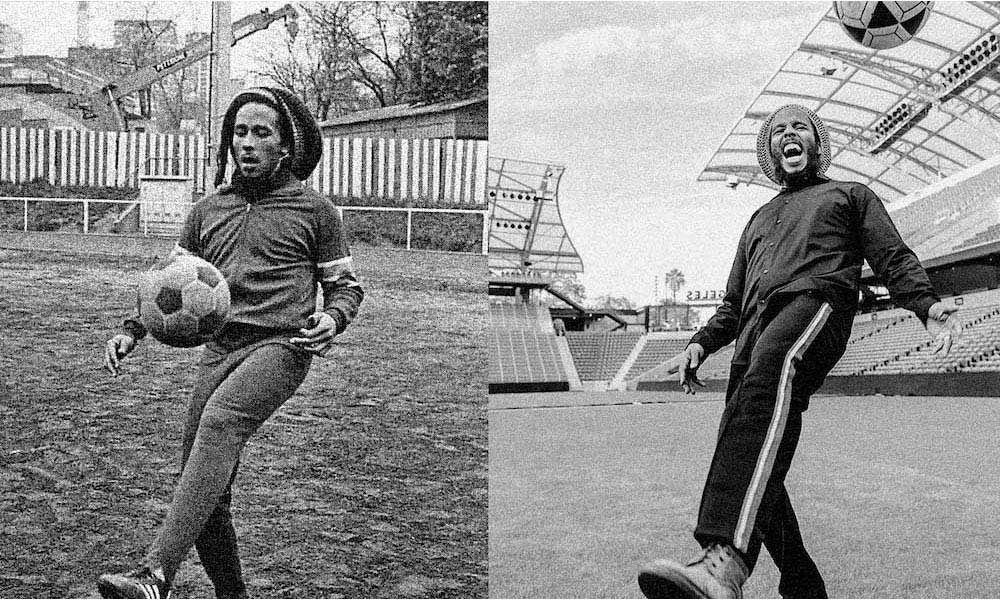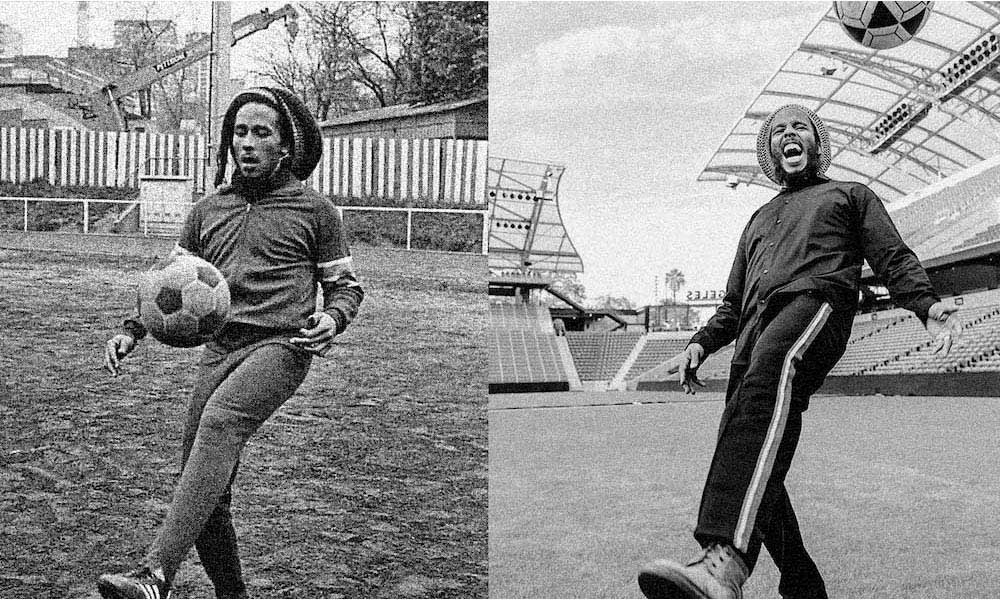 The fourth episode of Bob Marley's acclaimed Legacy documentary, 'Rhythm Of The Game' is now available to view. This time, the film explores the star's well known love of soccer and his longstanding connection between the game and his music. Delving deep into the archives, never before told anecdotes are revealed on Marley's life and his impact on the world. You can check 'Rhythm Of The Game' out below.
Bob Marley: LEGACY "Rhythm of the Game"
In addition to 'Rhythm Of The Game', Tuff Gong FC has also announced a special collaboration with FIFA for a limited-edition soccer kit available exclusively on 29 May at 1 p.m. ET in FIFA 20's Ultimate Team game mode via a limited-time-only Season Objective. Celebrate Bob Marley's legacy and love of the sport with the 75th Anniversary Kit, available in FIFA Ultimate Team for a limited time on Windows, PS4, and Xbox One. Additionally, a Bob Marley 75 Soccer Jersey inspired by the newly-added Bob Marley player kit in the 2020 EA video game will be available.
On 4 June, Bob Marley & The Wailers 'Live At The Rainbow' will be live-streamed on Marley's Official YouTube Channel. The concert will be shown in the exact running order officially for the first time since initially performed, will be streamed in its entirety on the Bob Marley YouTube channel on 4 June at 12pm PT/ 3pm ET / 8pm BST exactly 43 years to the day it took place. The live-stream includes rarely-seen footage, including a magical live performance of 'Burnin' and Lootin' as well as newly unearthed footage taken backstage.
In other news, the official video for 'Is This Love' from Bob Marley & The Wailers' 1978 album, Kaya has been remastered in HD. The video was originally filmed at the Keskidee Youth Centre in London and features a special appearance by a then 9-year-old Naomi Campbell.
In this digital era, Bob Marley remains one of the most followed posthumous artists on social media, and MARLEY75 will serve to bring his music and message to the digital foreground, reaching new audiences and perspectives with innovative content and groundbreaking technology. Special live events, exclusive digital content, recordings, exhibitions, plus rare and unearthed treasures will also be revealed throughout the year.
Bob Marley's music continues to inspire generation upon generation, as his legacy lives on through his message of love, justice and unity, a sentiment needed more than ever in 2020. In conjunction with Tuff Gong and UMe, a division of the Universal Music Group, the Marley family will continue to ensure the highest quality, integrity and care is taken to honor Bob's legacy and to celebrate one of the 20th century's most important and influential figures.
Listen to the Best of Bob Marley on Apple Music and Spotify.
Format:
UK English