Wyclef Jean Covers 'Is This Love' In Honor Of Bob Marley's Birthday
'I chose 'Is This Love' because love is timeless and we must always remember love conquers hate.'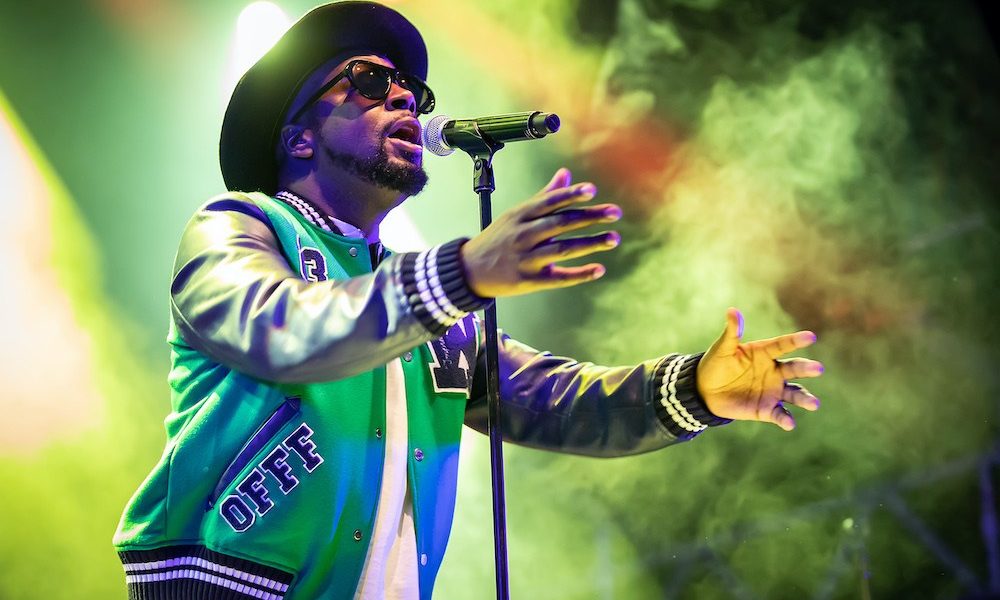 Wyclef Jean has released a cover of Bob Marley's "Is This Love" via Amazon Music in honor of what would have been the reggae musician's 76th birthday.
Speaking of the decision to cover the iconic song, Jean said: "I chose 'Is This Love' because love is timeless and we must always remember love conquers hate."
The Fugees member's take on Marley's classic is admirable and soulful. He has long been inspired by Marley, covering his songs early in his career, most notably "Redemption Song."
The "Is This Love" cover appears on Amazon Music's Reggae Revolution playlist which highlights notable reggae musicians, including Koffee, Buju Banton, Capleton, Chronixx, Protoje, Pressure Busspipe, Popcaan, Julian Marley, and more.
View this post on Instagram
In a tribute to Marley published in Rolling Stone, the musician wrote: "He brought the idea that through music, empowerment, and words, you can really come up with world peace. But it's hard to compare him to other musicians, because music was just one part of what he was. He was also a humanitarian and a revolutionary."
Signifying the reach of Marley's work, the feature also included tributes from Jimmy Cliff, Chris Blackwell, Dave Matthews, Tom Morello, Kenny Chesney, Wiz Khalifa, Jack Johnson, Erykah Badu, Snoop Dogg, and Adrian Young.
In her tribute statement, Badu wrote: "There are billions of atoms of his spirit, style, melody, inflections, and emotions in my music. And the mix of his songs is just so damn good, sonically. It's unreal. I'm an analog girl, so tape is always going to put a warm coating on everything. It's like caramel, and it's a really good feeling. When I put on a Bob Marley record, incense starts burning all over the world."
This past weekend also saw the release of the collaborative single, "Shelter," featuring Wyclef, Chance The Rapper, and Vic Mensa. The song is about challenging the American system responsible for a history of overcriminalization, racial injustice, and issues that affect the lives of people in underserved communities."The journey of this song was so important," shared Jean. "It's very crucial we, as musicians, use our voice to represent those who are not so easily able to be heard."
Most recently, Marley's Songs of Freedom: The Island Years was released worldwide as a 6LP and 3CD set. The vinyl set, available as of February 5, can be purchased as limited-edition red, green, and gold LPs.
Listen to Wyclef Jean's rendition of "Is This Love" on Amazon Music here.