Rising Masked Alternative Artist BoyWithUke Shares Blackbear-Assisted Single 'IDGAF'
The song will appear on the singer's debut album 'Serotonin Dreams' out April 15.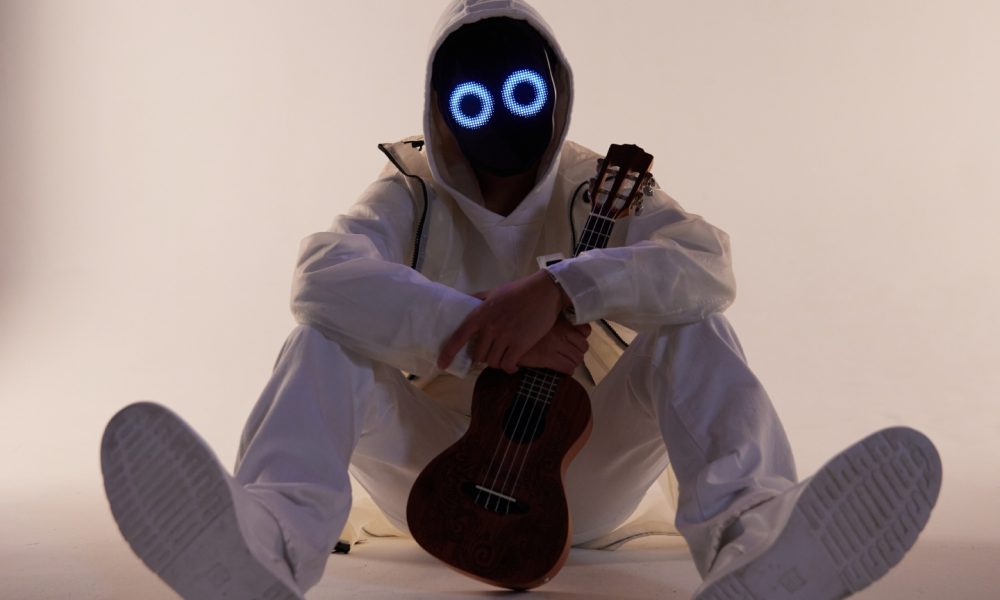 On his latest single "IDGAF," mysteriously masked rising alternative artist BoyWithUke is teaming up with Blackbear to find his way out of the emotional aftermath of a breakup. The song, which arrives with a story-building music video directed by Kevin Lein, will appear on the singer's debut album Serotonin Dreams, out April 15 via Republic Records.
"'IDGAF' was so exciting to make for me," BoyWithUke shared in a statement. "Hearing all the components of the song merge together to make the tune was so much fun, and on top of that, I was able to work with such a talented guy like Blackbear. I'm just so excited to show people what I can do."
The "IDGAF" music video adds onto the narrative established in the music video for his previous single "Long Drives" where the singer traveled day and night to meet his online crush in person, only to find she already had a partner in real life. In the new video, a heartbroken BoyWithUke tries to brush off the pain by developing a plan for vengeance.
The singer, who only appears with a digitized mask under a hood to conceal his identity, considers a slate of options: take out the new boyfriend, curse him, or move on. BoyWithUke ultimately lands on a combination of the three, attaching a photo of his competition to a mannequin and having a go at it in the boxing ring.
"IDGAF" marks the third single ever released by the musician about which little is known. BoyWithUke established a following on TikTok which is now approaching 4 million users. Across "Long Drives" and his debut single "Toxic," he has amassed nearly 700 million streams.
In addition to Blackbear, Serotonin Dreams will feature appearances from mxmtoon, Powfu, and more. This Spring, BoyWithUke will begin a headlining tour making stops in London, Amsterdam, Berlin, Munic, Los Angeles, and New York. The trek will be followed up with a slate of dates opening for AJR on their upcoming North American tour. Ticket information can be found on the official BoyWithUke website.