Brian Wilson's 'Long Promised Road' Documentary Gets UK Release Date
The film is set to hit UK cinemas beginning January 21.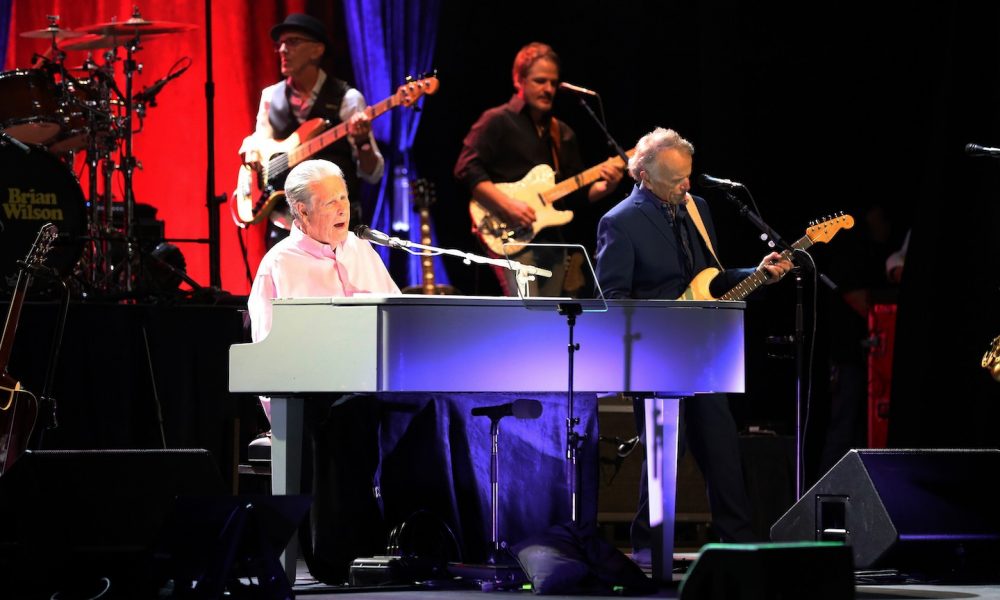 Long Promised Road, the new documentary on Brian Wilson, will be given a UK cinema release next month, beginning January 21.
The documentary features more than 36 of Wilson's biggest hits, as well as rare tracks, previously unheard demos, and more.
Director Brent Wilson (no relation) said, My partners and I set out to tell Brian's story in a way that had never been done before. With so many books, documentaries and films already out; I knew this was an almost impossible goal. This documentary is for both the hardcore fans and the ones who want to get to know Brian on a personal level. Brian has had an extraordinary life and you can see how his music career has influenced so many global stars of today. We created Brian Wilson: Long Promised Road to bridge the gap between myth and reality and we're excited for the UK audience to see it in cinemas from 21st January."
Last month, Wilson released the new song "Right Where I Belong," taken from the soundtrack of the documentary. The track features My Morning Jacket's Jim James, who also co-wrote the track. The full soundtrack was released on November 26.
The song, in which Wilson reflects on his teenage years as a writer and musician, was teased in the trailer for the film, which is based around conversations between the Beach Boys co-founder and his friend and Rolling Stone editor Jason Fine. It opened in US theaters in a limited run and video-on-demand services in November. The documentary also features interviews about Wilson with James himself, Elton John, Bruce Springsteen, Nick Jonas, Linda Perry, Gustavo Dudamel, Al Jardine, and others.
"I was thrilled when [director] Brent [Wilson] and Jason asked me to compose a song for the film, I enjoyed working on the song with Jim, he was the perfect collaborator," Wilson said.
"In my heart and soul Brian Wilson's music has always held a place of such divine importance," said James, who sings harmonies and some lead on the new composition. "It has always been there with me in celebrating life's greatest triumphs and has also sustained me through some of my darkest hours."