Watch Brian Wilson And His Band In The Studio Working On 'Honeycomb'
The clip shows Wilson's interaction with group members as he explains his ideas for the recording.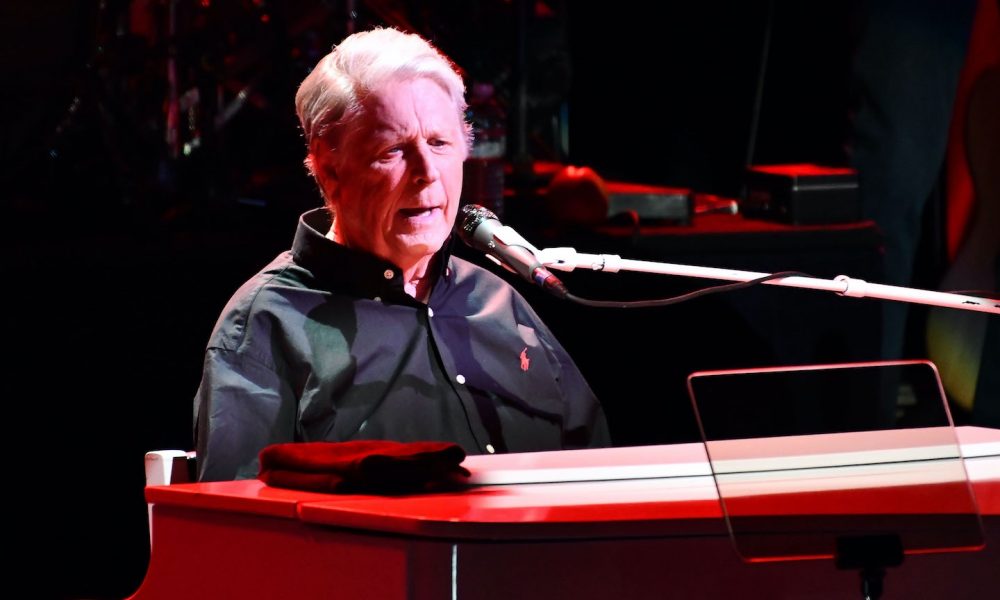 A new clip has been shared of Brian Wilson and his band running through the Jimmie Rodgers hit "Honeycomb" in the studio. The song appears on the recently-released soundtrack of the new documentary Brian Wilson: Long Promised Road, which is now available for streaming after debuting at New York City's Tribeca Film Festival in June.
In the video, we see a nervous Wilson arriving at the studio with his friend Jason Fine, an editor at Rolling Stone, and his interaction with band members as he explains his ideas for the recording. The pair's conversations form the basis of the Brent Wilson-directed documentary, which features interviews with Elton John, Bruce Springsteen, My Morning Jacket's Jim Jones, Don Was, Nick Jonas, Linda Perry, Gustavo Dudamel, fellow Beach Boy Al Jardine, Jakob Dylan, and others.
"Honeycomb" is a song by the late American composer Bob Merrill, and was a US No.1 hit in 1957 for Jimmie Rodgers. Merrill wrote for such Broadway smash hits as Carnival! and Funny Girl (including Barbra Streisand's "People" for the latter) and Patti Page's "(How Much Is) That Doggie in the Window?" among other hits. An unreleased Beach Boys recording of "Honeycomb" dates from circa 1974; Wilson performed it on his 2015 No Pier Pressure tour.
As reported, he and his band will be on tour with Chicago next year, starting in Phoenix on June 7. The extensive itinerary continues until July 26. Wilson's 80th birthday is on June 20, on which day the tour will be in Kansas, MO at the Starlight Theater.
Variety's Owen Gleiberman wrote of the new film: "Maybe we don't need another documentary about Brian Wilson, but even if you think you know it all, Long Promised Road is an affectionate and satisfying movie, sentimental at times but often stirringly insightful, a collection of pinpoint testimonials to Wilson's artistry by such authoritative fans as Springsteen and Elton John, and a movie that lets the enchanting qualities of Wilson's music cascade over you."
Buy or stream Brian Wilson's instrumental album At My Piano.