Brittany Howard, Reba McEntire Among Stars Set To Perform At Virtual Save Our Stages Festival
Kelsea Ballerini, Dave Mathews, Finneas and many more are also performing for the event which runs across October 16-18 on YouTube.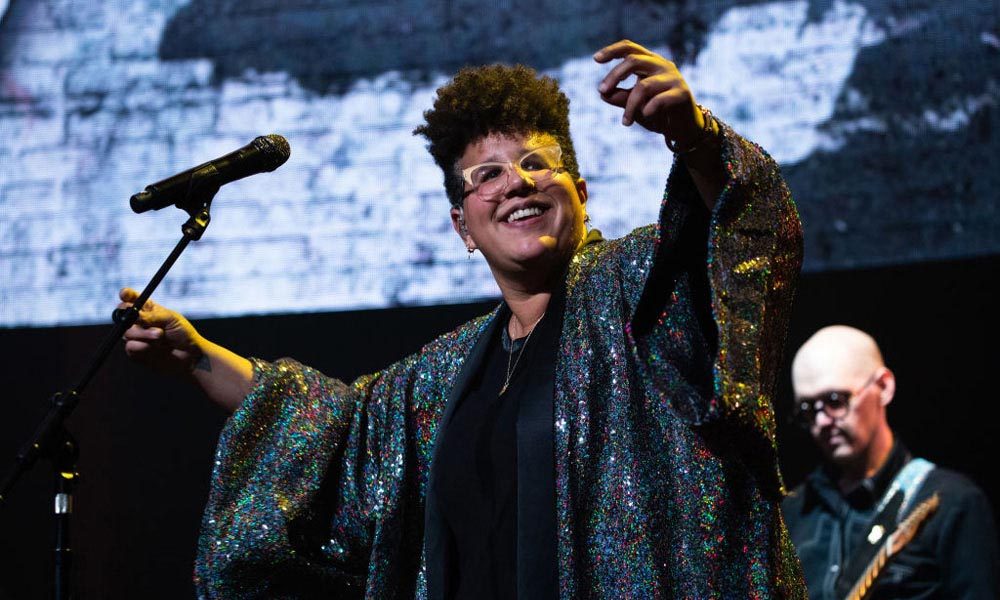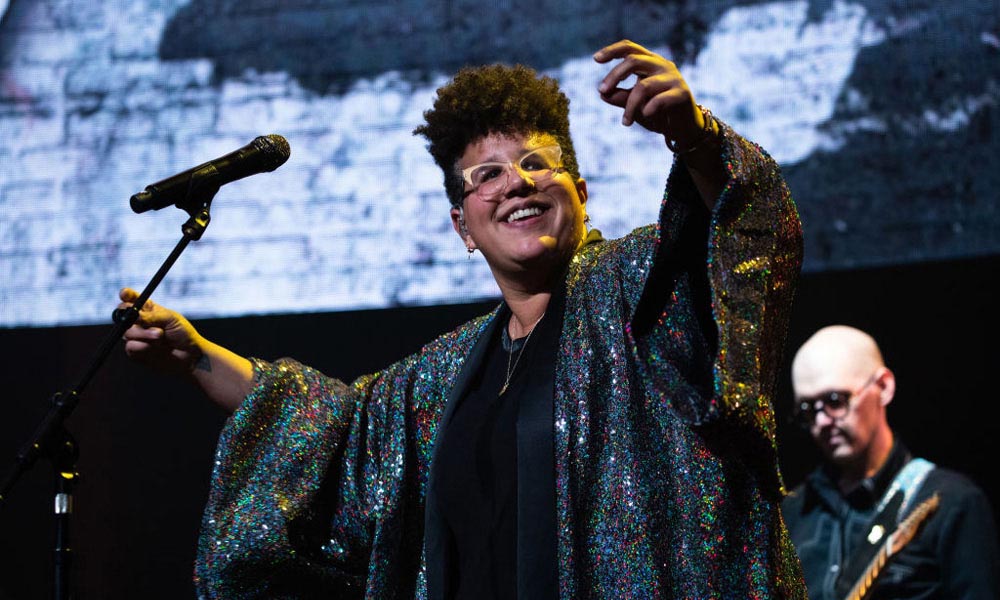 Brittany Howard, Foo Fighters, Reba McEntire and The Roots are among the stars set to perform at the the Save Our Stages Festival, which runs from October 16-18 on YouTube.
With the fate of live music at stake, YouTube Music and North America's National Independent Venue Association (NIVA) have joined forces to produce #SOSFEST and raise money and awareness for the plight of independent venues forced to indefinitely close because of the novel coronavirus.
The Save Our Stages Festival pairs top touring artists with marquee venues for three days of incredible music. Performances include the Black Pumas at The Parish in Austin, Brittany Howard of Alabama Shakes and a separate set by Reba McEntire performing Ryman Auditorium in Nashville, Dave Matthews playing at Jefferson Theater in Charlottesville, FINNEAS performing inside the Teragram Ballroom in Los Angeles, G-Eazy at the Independent in San Francisco, Jason Mraz at the Belly Up Tavern in San Diego, Kelsea Ballerini at the Exit/In in Nashville, Portugal. The Man at the Crystal Ballroom in Portland, Oregon, The Roots at the Apollo Theater in New York and Marshmello & Demi Lovato, and later a set from Foo Fighters at the Troubadour in Los Angeles.
Save Our Stages Fest Trailer
"The smaller music venues and the ones that are really struggling are not only culturally important, they are emotionally important," says Dave Grohl of Foo Fighters in a statement to Billboard.
The idea for the online festival "started out with the premise that every great artist started their career at an independent, small stage, somewhere around the country," says Stephen Sternschein, NIVA's board treasurer and executive producer of #SOSFEST. "We literally just started calling up artists one at a time, talking about NIVA and supporting us through our advocacy program and asking them if they'd like to perform at the festival."
Ali Rivera, head of artist partnerships and live music at YouTube Music, said: "It was important to us to make sure we're covered across the U.S. and representing all of the top cities that artists are based in, celebrating live music's iconic history and diversity in terms of ownership. We wanted it to be a full story and really informative from the artist community's perspective."
#SOSFEST will livestream in its entirety on NIVA's YouTube channel with segments simultaneously airing on performer's own YouTube channels. Fans can donate directly to the NIVA Emergency Relief Fund, which benefits independent venues in peril, on NIVA's channel now.
Save Our Stages will feature all original performances recorded specifically for the festival. The event is presented by Bud Light Seltzer which has donated $1 million to venues in need as part of #SOSFEST. Save Our Stages Fest is being stage with the help of production and livestream partners Big Room and Bulldog Digital Media.
"Live concerts are the heart and soul of the music industry so it's critical we do everything we can to save independent music venues," says Lyor Cohen, global head of music at YouTube. "We are honored to partner with NIVA and create #SOSFEST which gives fans an opportunity to virtually connect with their favorite artists and venues, while doing their part to save these cherished stages. YouTube is in it for the long-haul and we hope you are too."
Listen to the best of Brittany Howard on Apple Music and Spotify.