BTS's J-Hope Reveals New Details On Solo Project
The K-pop star's first single, 'More,' drops this Friday.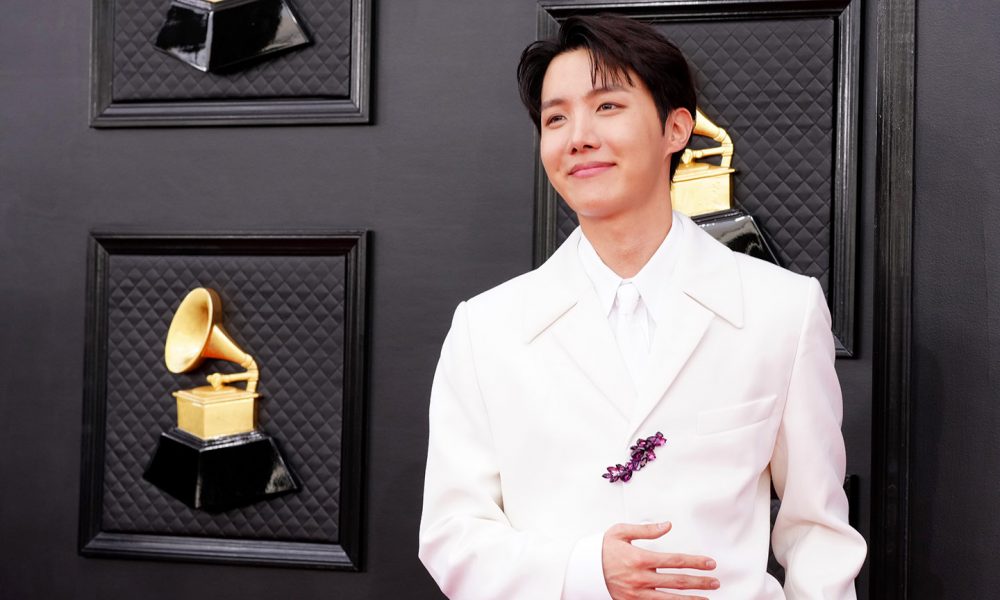 If even a small portion of K-Pop titans BTS's audience follow the group's J-Hope into his upcoming solo sojourn he'll still be assured of a massive fanbase. For all those who've been awaiting more word about that solo project ever since its announcement a couple of days ago, a little more information has been unveiled.
Earlier today, J-Hope took to social media to let the world know that the first single from his solo debut will be titled "More." It's due out on July 1, while the album, Jack in the Box, is expected to drop on July 15th.
Jack in the Box isn't J-Hope's first solo sojourn. In 2018 he put out an EP-length mixtape called Hope World. But it's his first full-length album under his own name, and it's likely to be a much more definitive statement about his solo direction.
Along with the info about his new single, J-Hope also shared several photos that give fans a sneak peek at the look he's got in mind for his solo project. Moody photos of J-Hope in a black jester's cap (Jack in the Box, get it?) seem to suggest that we're in store for some combination of pure pop fun and maybe something a little bit moodier.
Meanwhile, J-Hope and his BTS brethren have got some pretty major items on their agenda. For instance, it's been recently announced that BTS will be performing a Global Busan show dedicated to steering the 2030 World Expo to Busan, South Korea for its home. The date of the concert has yet to be announced, but you can bet it'll be a big one. The group also recently earned their sixth No.1 record on the Billboard 200 with Proof.
Until more details about the show emerge, maybe J-Hope followers should keep their eyes peeled to the singer's socials, just in case their favorite jester turns out to have a few more tricks up his sleeve.