Buddy Guy Recalls Meeting John Lee Hooker In New Documentary Clip
The film has its TV premiere on July 27 as part of PBS' American Masters series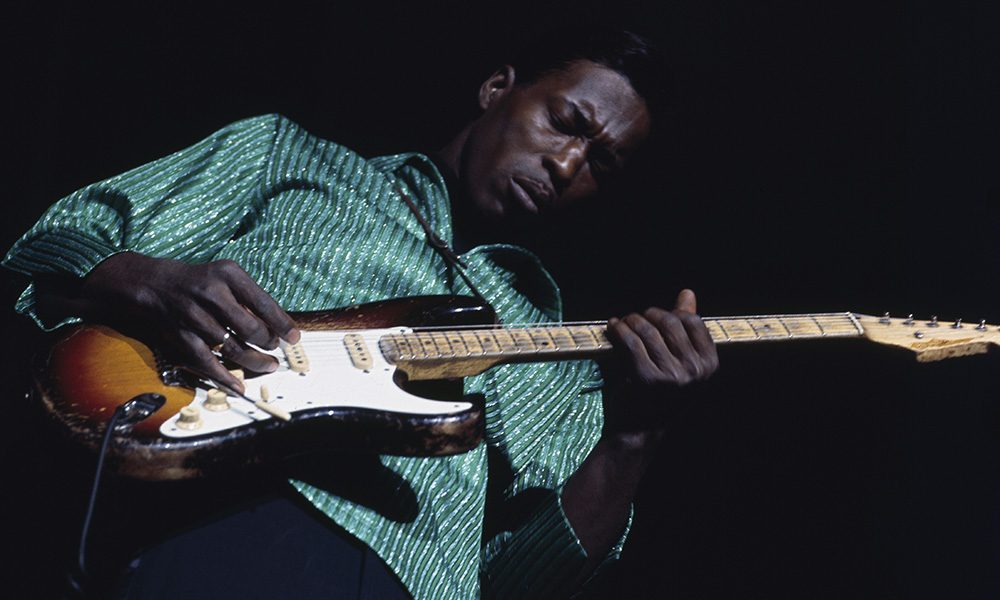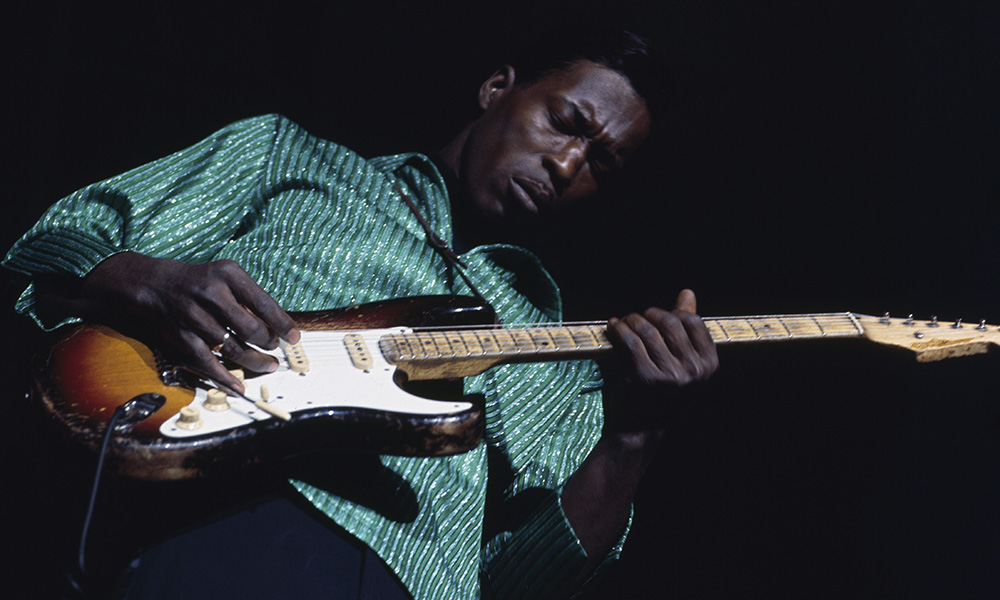 In a new preview clip from the documentary Buddy Guy: The Blues Chase The Blues Away, the blues giant is seen reminiscing about the first time he met his own idol John Lee Hooker.
The film has its TV premiere next Tuesday (27) on PBS, as part of the broadcaster's American Masters series, airing three days before Guy turns 85 years old. Directed by Devin Chanda, Devin Amar, Charles Todd, and Matt Mitchener, it premiered at the Tribeca Film Festival as part of its Juneteenth programming.
The Blues Chase the Blues Away also features contributions from such admirers of Guy's as Eric Clapton, Carlos Santana, Gary Clark Jr., John Mayer, and Kingfish, and will also be available at pbs.org/americanmasters and on the PBS Video app.
Also included in the documentary is archive footage of Guy with President Obama, during his term of office, and with the Rolling Stones, plus vintage interviews with some more of his heroes, including Muddy Waters, Willie Dixon and Lightnin' Hopkins.
Who Buddy Guy Admires Most | Buddy Guy: The Blues Chase the Blues Away | American Masters | PBS
In the new clip, Guy recalls that the first meeting with Hooker had a somewhat unexpected outcome. The occasion was a southern date on a tour by another blues staple, Big Mama Thornton, on which Hooker guested. "I wanted to meet John Lee Hooker but I didn't know he stuttered, because he never stuttered when he sang," says Guy.
"And they were down South, eating a big breakfast and drinking whiskey like it was milk in the morning, and I heard somebody stuttering, I said 'Well, I definitely don't wanna meet him, 'cause I ain't never going to understand what he's saying.' So I just picked up a guitar and started playing [Hooker's 1948 trademark] 'Boogie Chillen.'"
He goes on: "Here come this guy [stuttering], 'what you doing?' and I almost got pissed off, I said 'Nothing, man, I just want to meet John Lee.' He just started laughing so tears came out of his eyes, he said '[Stutters] I'm Johnny.' I said, 'I don't wanna meet no damn Johnny, I wanna meet John Lee Hooker.'
"Oh boy, he fell down on his knees and laughed. And finally Big Mama came up, she started laughing, she says, 'Buddy, that's John Lee Hooker.' I said 'He don't sound like that when he's singing.'"