Listen To Bullet For My Valentine's New Single, 'Parasite'
The ferocious new track also features on the band's new, self-titled album, set for release on October 22.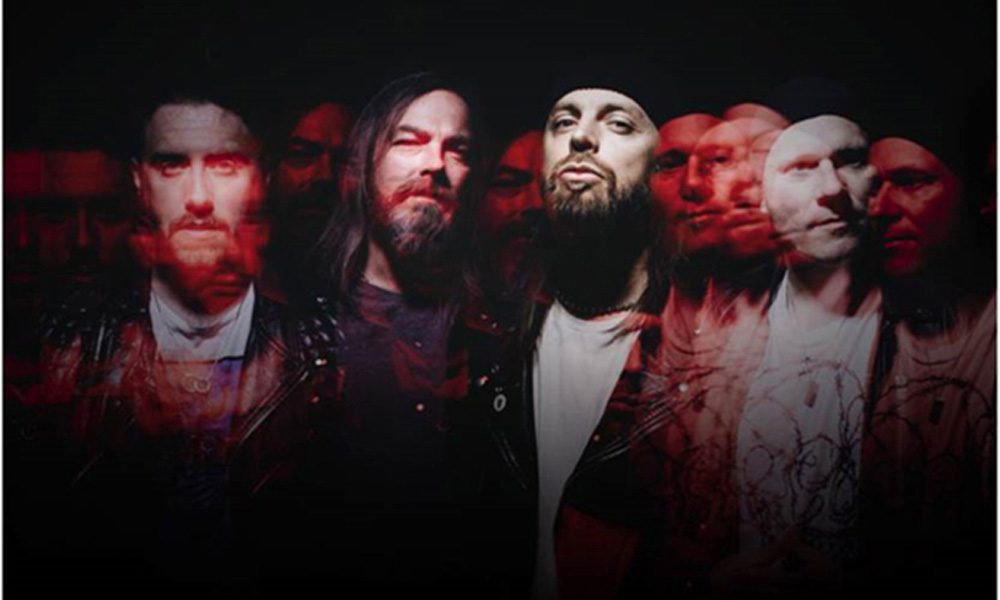 Bullet For My Valentine have released "Parasite," the second single from their recently announced self-titled album, Bullet For My Valentine. You can check the track out below.
The song's new video will also be available shortly, directed by Fiona Garden.
"For "Parasite" we just wanted to let the song rip," she says. "The intensity and fury of the track tears along, pure performance and vitality. Along the way, in a world defined by blinding light and the phenomenal graphic work of artist Carl Addy, we see this new infinite incarnation of the avatar aM cuts being ritualistically infected and drawn further into limitless oblivion. No locusts were harmed in the making of this video."
The Guardian called first single, "Knives," "a sonic onslaught," adding that it displayed "gymnastic guitar riffs, snarling vocals and more drum hits in four minutes than across most albums." Rock Sound concurred, calling it "a vicious and violent slab of ferocious modern metal," whilst Metal Hammer commented, "BFMV are back in the form of their lives."
But where "Knives" arrived like a punch in the face, "Parasite" is here to disembowel. The band comments, ""Parasite" is an absolute RAGER from start to finish!!! Easily one of the gnarliest tracks we've ever written – we couldn't be more stoked to finally get it out there."
Bullet For My Valentine's new, self-titled album will be released on October 22 via Spinefarm /Search & Destroy.
"I think it's the most ferocious side of Bullet For My Valentine that I've ever known," says lead guitarist Michael "Padge" Paget. "It's time for us to put out a really angry, heavy, aggressive record. I just can't wait to grimace on stage!"
Frontman Matt Tuck began writing the album in September 2019 before the Coronavirus pandemic brought things screeching to a halt in early 2020. But in June 2020, Tuck and long-time producer, Carl Bown, who co-produced the band's 2015 album, Venom, and produced and mixed Gravity, picked up the pace again. Together, they hunkered down at Treehouse Studio in Chesterfield, where the remainder of the album was written.
In addition to their new album, Bullet For My Valentine have announced an extensive series of European dates for 2022. They play the following shows:
JANUARY 2022:
Thu 27: Tilburg, NL O13
Fri 28: Offenbach, DE Stadthalle
Sat 29: Berlin, DE Verti Music Hall
Mon 31: Warsaw, PL Expo XX1
FEBRUARY:
Tue 01: Prague, CZ Forum
Thu 03: Hamburg, DE EOA
Sat 05: Munich, DE Zenith
Sun 06: Antwerp, BE Trix
Tue 08: Cologne, DE Palladium
Wed 09: Luxembourg, LX Rockhal
Thu 10: Zurich, SU Samsung Hall
Sat 12: Zagreb, HR Culture Factory
Sun 13: Budapest, HU Barba Negra
Tue 15: Paris, FR Olympia
Thu 17: Milan, IT Alcatraz
Fri 18: Toulouse, FR Bikini
Sat 19: Barcelona, SP Sant Jordi Club
Mon 21: Madrid, SP Vistalegre
Tue 22: Lisbon, PO Sala Tejo.