Bullet For My Valentine Share Visceral New Single, 'Omen'
The tracks also features on the deluxe edition of the band's self-titled seventh album, out in July.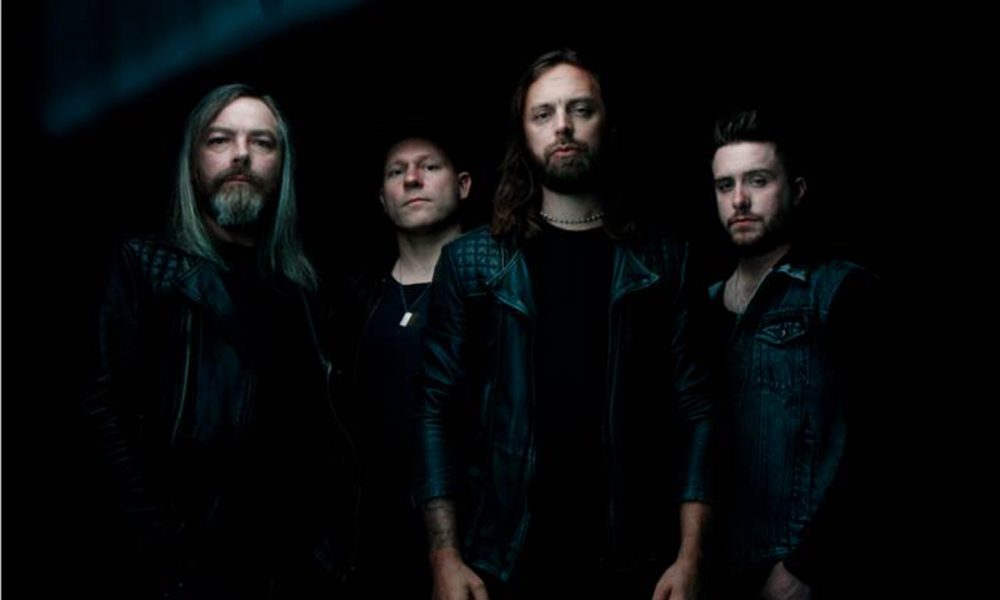 Bullet For My Valentine have released a new single, "Omen", which you can check out below.
"Omen" also features on the band's self-titled seventh record which sees the band at their heaviest and most visceral, and these additional tracks are no different, offering another round of signature blistering tracks.
The band are also set to release deluxe version of Bullet For My Valentine on July 8 2022 via Spinefarm/Search and Destroy. This extended release features 4 brand new tracks, plus "Stitches", a song previously only available as a Japanese exclusive. Following the CD & digital releases, a vinyl pressing will launch on November 11.
Trailed by the track, "Rainbow Veins", Bullet For My Valentine was initially released on November 5, 2021.
"I think it's the most ferocious side of Bullet For My Valentine that I've ever known," Michael "Padge" Paget said of the album. "It's time for us to put out a really angry, heavy, aggressive record. I just can't wait to grimace on stage!"
Bullet For My Valentine - Omen (Lyric Video)
Matt Tuck began writing the album in September 2019 before the Coronavirus pandemic brought things screeching to a halt in early 2020. But in June 2020, Tuck and long-time producer, Carl Bown, who co-produced the band's 2015 album, Venom, and produced and mixed Gravity, picked up the pace again. Together, they hunkered down at Treehouse Studio in Chesterfield, where the remainder of the album was written.
BFMV will also be partaking in this year's European festival circuit, appearing as very special guests at Bring Me The Horizon's Malta Weekender, Graspop, Rock IM and many more. Visit the band's official website for further information on all their upcoming dates.
Those lucky enough to snap up tickets for BFMV's Kingston Pryzm show will be able to witness the band perform a significant underplay. This show has now been rescheduled to May 24, 2022 and has long sold-out.
Bullet For My Valentine [Deluxe Edition] track listing:
"Parasite"
"Knives"
"My Reverie"
"No Happy Ever After"
"Can't Escape The Waves"
"Bastards"
"Rainbow Veins"
"Shatter"
"Paralysed"
"Death By A Thousand Cuts"
"Omen"
"Stitches"
"No More Tears"
"Step Out From"
"The Inside"
"This Means War"