Exclusive New Book 'Calling All Nations – A Fan History Of INXS' Due In October
Officially approved by the band, the book is intended to "tell the story of the band in the words of their fans."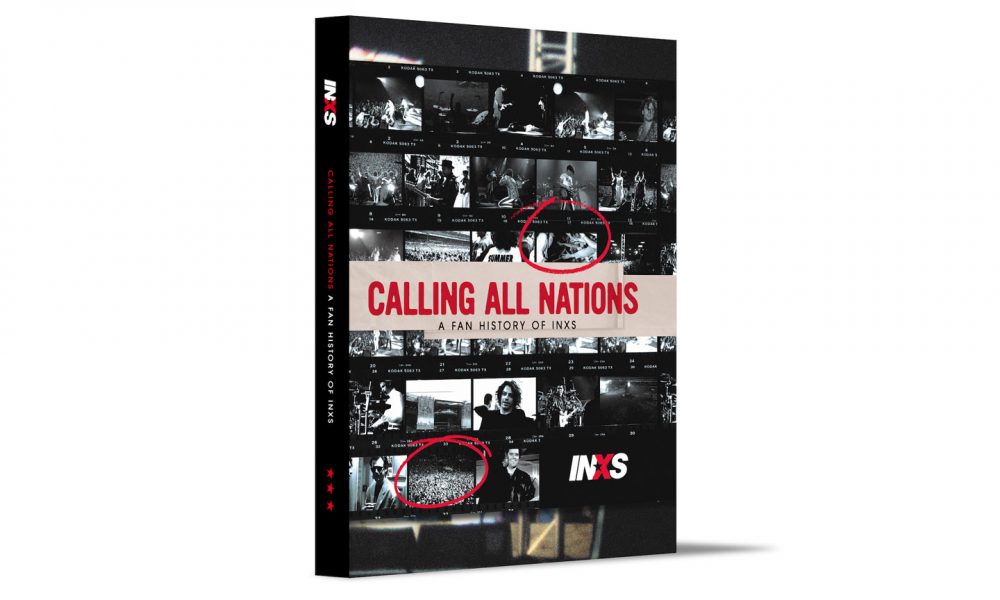 On October 3, Petrol Records, UMe, and uDiscover Music, in partnership with This Day In Music Books, are set to release the first ever book on INXS, written by their fans Calling All Nations – A Fan History Of INXS on October 3, available for pre-order today.
The book is a living history of the legendary global rock band in hardback form as told through the stories, memories, and life-changing moments of INXS's most passionate fans and strongest supporters. The impetus for Calling All Nations was to give the band's fans the opportunity to share what INXS has meant to them throughout their lives in their own words, in turn helping tell the story of one of the greatest bands of all time.
INXS' Kirk Pengilly commented, "We are thrilled to have our fans come together to tell the story of INXS in their own words. Their support and passion have been instrumental in our success, and we are honored to have their contributions be a part of this book. Calling All Nations is a testament to the enduring legacy of INXS, and we hope it will continue to inspire and connect fans for generations to come."
The book is designed as a collective love letter between a worldwide fanbase and the internationally renowned band they continue to revere to this very day — and it's a love they will continue to share and spread the word about for their entire lives.
Calling All Nations will be released exclusively via INXS' official website in a limited-edition Deluxe format. The boxed set will contain exclusive items recreated from throughout INXS's history. An extremely limited number of Super Deluxe editions will also be available hand-signed by the band. The standalone hardback edition will also be available for purchase.
In addition of fans' remembrances, the band members have also contributed personal stories in the book for their legions of fans, whom they have always considered to be of paramount importance to their success.
Tim Farriss of INXS said, "As the manager as well as guitarist of our first band the Farriss Brothers, to the day we became INXS, I can tell you everything was about the fans. It was the fan base we built through our thousands of live shows that our Management, record companies, booking agencies, promoters, TV producers, festival organizers, radio programmers, and more, simply could not ignore. The fans reinforced our own self-belief and delivered to us the power to play the music we wanted to play. As a fan, whether your name is in the book or note, we thank you – all are different & all are great."
INXS was managed by Chris Murphy through his company, MMA International, from 1980 – 1995. As the Founder and Chairman of Petrol Records, Chris re-connected professionally with INXS in 2010 and signed the band to his record label.
Of the new publication, This Day In Music Books observed, "Our books are an immersive experience, so the reader also becomes the writer, and they will be able to be transported back to whatever gig they attended. The shared experience of reading someone else's experience is edifying, and we're delighted to work with UMe, Petrol, and uDiscover Music to help present these memories for such an incredibly loved band in these special and deluxe formats for fans to enjoy."