Carly Pearce Announces New Chris Stapleton Collaboration, 'We Don't Fight Anymore'
The track is set to arrive on June 16.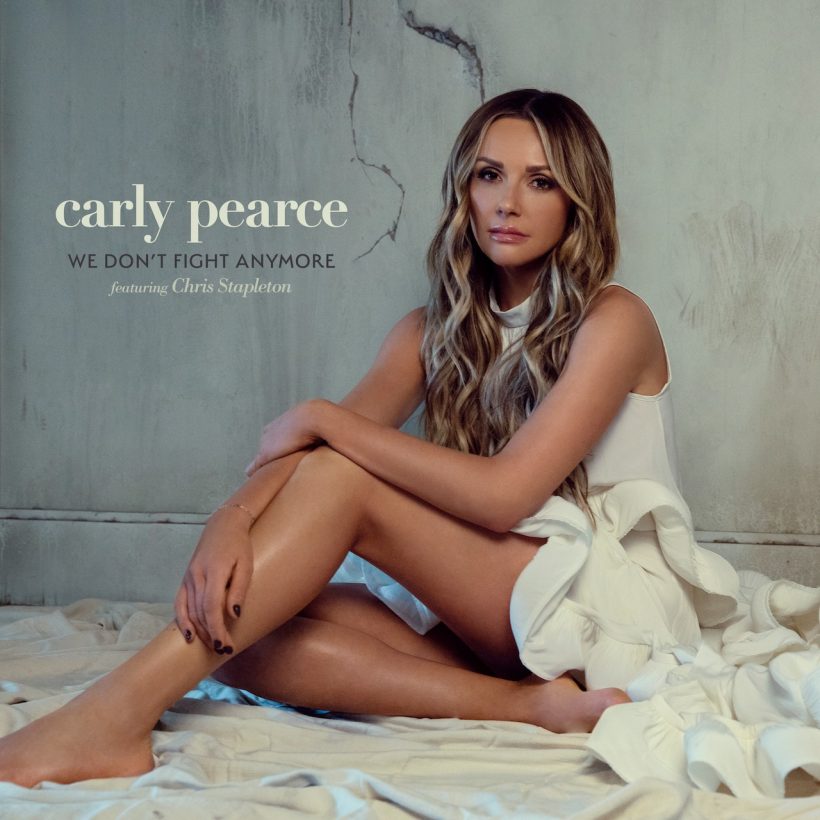 Carly Pearce officially ushers in the next era of her musical journey with the announcement of her brand new single, "We Don't Fight Anymore" (featuring Chris Stapleton), available everywhere on June 16.
Written by Pearce alongside frequent collaborator Shane McAnally and Pete Good, "We Don't Fight Anymore" was produced by McAnally, Josh Osborne, and Pearce. Marking the first new music since her critically-acclaimed third studio album 29: Written In Stone, the single is an authentic display of Pearce's musical sensibilities as she leans into her sound and cements her place as a transcendent storyteller.
"I've always wanted to write music that makes people feel something—whether that is feeling seen, less alone, happy or even uncomfortable. 'We Don't Fight Anymore' felt like I was writing one of those stories that, whether or not we want to include it in our social media highlight reel, we've either been there or are living there right now," Pearce says of the song's origins. "Having Chris Stapleton join me on this song was a dream come true and he unlocked an element to the story that I didn't even know it needed."
In both celebration of capping her 29 chapter with her fourth career No.1 song—the Platinum-certified "What He Didn't Do"—and a nod to soon stepping into her next era, Pearce had fans and social media abuzz with a teaser post on Instagram last Wednesday that featured the blurred out "We Don't Fight Anymore" single artwork. She continued the digital Easter eggs for eagle-eyed fans with additional posts throughout the weekend that steadily became more clear each day to unveil a new aspect of the song, culminating with her full reveal this morning.
Following today's news, Pearce is gearing up for a packed week in Nashville during CMA Fest, where she will perform on the main stage at Nissan Stadium on June 8 at 9:55P CT.