Carly Pearce Gives Back To Kentucky Through Benefit Concert
The country star supported several causes in her home state, including music education.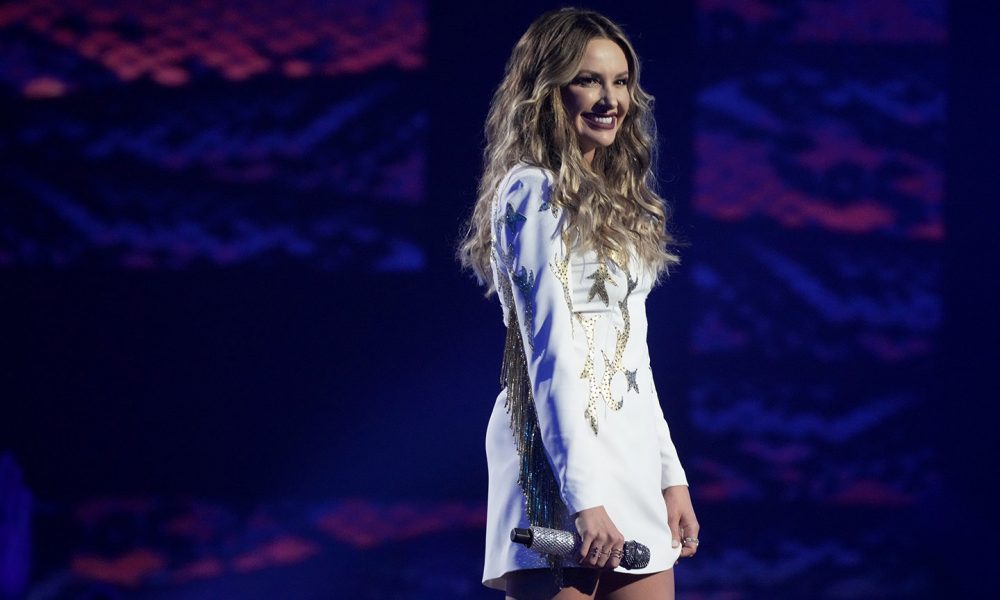 2022 Kentucky Hall of Fame inductee Carly Pearce recently gave back to her home state through a special benefit concert. The one-night-only "Inside 29: Written In Stone Live From Music City" concert, which took place April 6 in Nashville, supported a variety of causes through the Music Has Value Fund, including the Kentucky Music Educators Association, in partnership with National Association for Music Education (NAfME). The $10,000.00 donation also helped communities throughout the Midwest rebuild after devastating tornado damage.
"I am grateful to have had the support of my strong Kentucky lineage and embrace from true lovers of country music so it's an honor to help give back to the community that raised me," Pearce (a native of Taylor Hill, KY) said in a statement. "This donation from the Music Has Value Fund is a way to uplift some other dreamers in the face of chaos. I wrote this album out of survival, and it ended up being the most beautiful season of my life. My hope is that we all find healing in our heartaches."
Sonja Z.M. Williams, who serves as president of the NAfME's Southern Division, added: "Carly Pearce, thank you for being the voice for those who suffered losses during tornadoes in Kentucky. Thank you for giving back to the community that helped shape you at a young age. We applaud you and the Music Has Value Fund for choosing to support underserved schools. Those students need to have every opportunity to make music, aspire to make music, and access and appreciate music without any obstacles."
Held at Nashville's Music Works, Pearce's benefit show was filmed for release later this year, and featured songs from her bestselling third studio album, 2021's 29: Written In Stone. The singer-songwriter is also fresh off the excitement of the 57th annual ACM Awards in March, where she won for Female Artist of the Year and Music Event of the Year.