Carly Pearce To Sing The National Anthem At The Big Machine Music City Grand Prix
The race is set for August 6 in Nashville, Tennessee.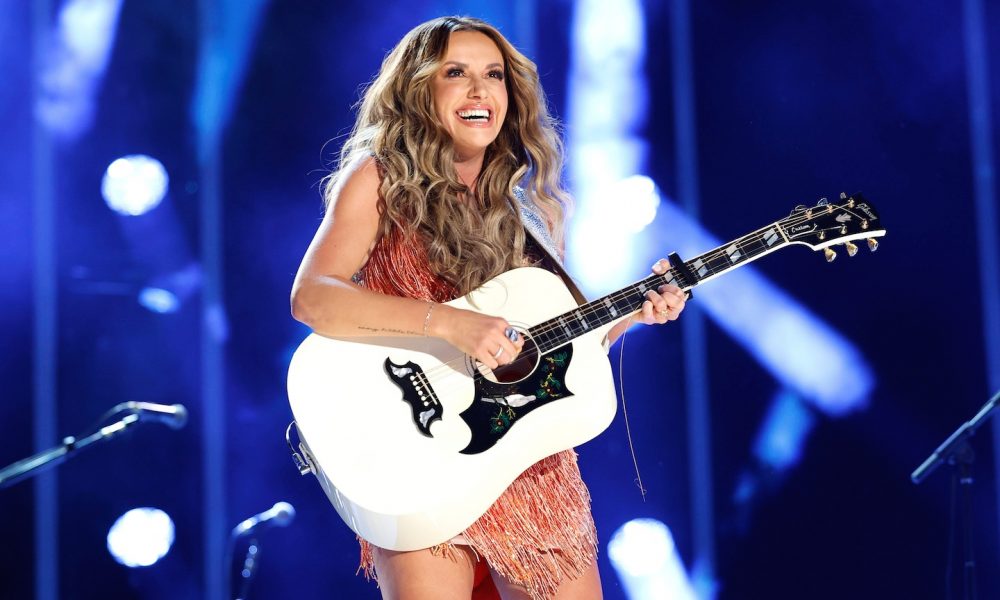 Carly Pearce is slated to sing the National Anthem at the Big Machine Music City Grand Prix NTT INDYCAR Series race on Sunday, August 6 with a start time at 11:30am CST on NBC. Pearce will perform her stunning rendition of the National Anthem LIVE at 11:11am CST prior to the race.
The announcement comes at an exciting time for Pearce, who recently released her acclaimed new single "We Don't Fight Anymore" featuring Chris Stapleton.
"This song embodies a place that I think, if we are honest with ourselves, we've all felt at some point in a relationship. The distance that feels heartbreaking, yet you're also indifferent." Pearce shared of the track recently. "I've always been a writer who never wanted to shy away from the 'uncomfortable' moments in all of our lives, and this song feels too important not to share. Having Chris Stapleton join me on this song was a dream come true and he unlocked an element to the story that I didn't even know it needed."
Written by Pearce alongside frequent collaborator Shane McAnally and Pete Good, "We Don't Fight Anymore" marks Pearce's debut as a co-producer as it was produced by McAnally, Josh Osborne, and Pearce. The first new music since her critically-acclaimed third studio album 29: Written In Stone, the single is an authentic display of Pearce's musical sensibilities as she leans into her sound and cements her place as a transcendent storyteller.
Pearce ushered in the latest chapter of her career with a lauded and enthusiastic performance on the main stage of CMA Fest at Nissan Stadium on June 8—a night 13 years in the making for Pearce, who had played various stages of CMA Fest every year prior. Her first full set on the main stage also included a surprise performance of "I'm Alright" with Jo Dee Messina.