Listen To The Chemical Brothers' 'Hey Boy Hey Girl (KiNK Remix)' From 'Surrender' Reissue
The band's high-profile third album, 'Surrender' featured vocals from Noel Gallagher, Mercury Rev's Jonathan Donahue, and Mazzy Star's Hope Sandoval.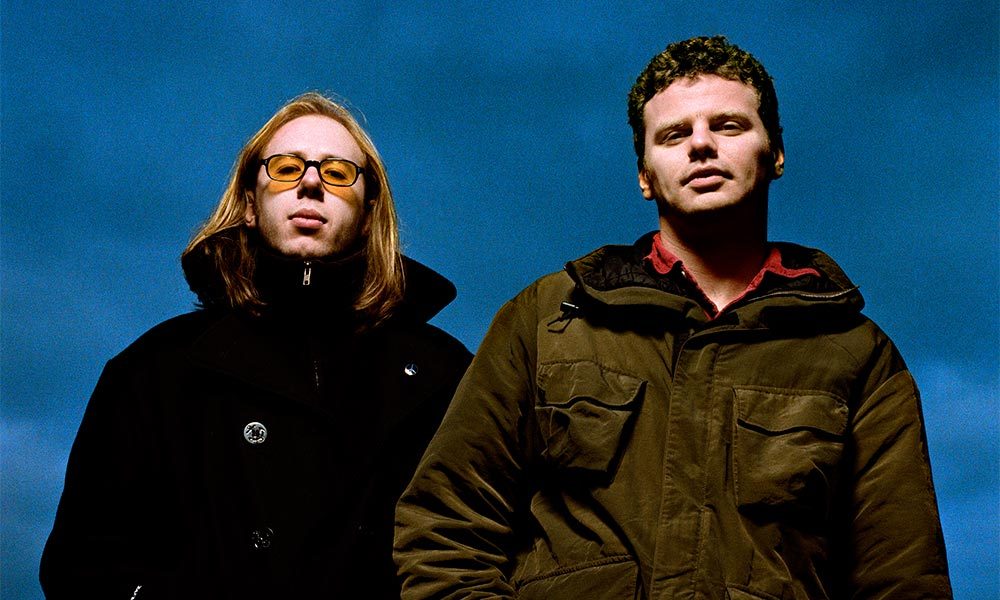 The Chemical Brothers have shared the extended 'Hey Boy Hey Girl (KiNK Remix)', from the upcoming reissue of their landmark album, Surrender. You can check it out below.
Hey Boy Hey Girl (Kink Extended Remix)
The 'Hey Boy Hey Girl' remix is taken from the forthcoming 20th anniversary reissue of their classic 1999 album, Surrender. This new fully expanded version of Surrender brings together the original album with previously unreleased "Secret Psychedelic Mixes" and a selection of b-sides and remixes curated by Tom Rowlands and Ed Simons of The Chemical Brothers over four 180-gram vinyl LPs or three CDs – each with a DVD, book and four art prints. The deluxe will also be available digitally for streaming and download.
A 2CD version expands the original album with a selection of b-sides and remixes from the period. All releases will be available on November 22 via Astralwerks/Capitol/UMe. Deluxe versions purchased can be exclusively bundled with a limited edition vinyl 10" of "Electronic Battle Weapon" 3 & 4, from the duo's series of rare promotional singles made for club DJs. There are also two previously unreleased mixes of 'Hey Boy Hey Girl' from the set – the new mix by KiNK and a recently unearthed alternate Chemical Brothers "Secret Psychedelic" mix.
By the time Surrender arrived in shops in the summer of 1999, The Chemical Brothers had already created their own mythology. The single that preceded it – 'Hey Boy Hey Girl' – was built around a fiercely addictive mantra that was both a gutsy calling card for the record's creators and ready made chant for the legions of hedonists consumed by a club scene that had finally gone global.
Surrender, though, offered the listener so much more than soundbites. It was truly the moment that everything around The Chemical Brothers went full color, whether through Kate Gibb's hallucinatory art-work or the wild and propulsive psychedelia of tracks like album centerpiece 'The Sunshine Underground.' Elsewhere, singular talents Bernard Sumner, Hope Sandoval, Jonathan Donahue and Noel Gallagher were filtered into the band's sound, less like guest vocalists and more like moving parts of a bigger machine designed to make the listener… well… surrender.
Surrender went on to win Album of the Year at the 1999 Q Awards, and The Chemical Brothers won Best Dance Act at the 2000 Brit Awards. One year on from release, they headlined the Pyramid Stage at Glastonbury Festival, playing to the biggest crowd the festival had ever seen (this was prior to the fence going up when the festival had a massively exploded capacity).
The first Chemical Brothers album to receive the deluxe album treatment, the 20th anniversary deluxe edition of Surrender enhances the original eleven track album with two additional discs of rare and unreleased music and a DVD of remastered promos and footage filmed for the BBC live at Glastonbury Festival 2000 that hasn't been seen since original broadcast. It also comes with a set of exclusive Kate Gibb prints of original sleeve artwork and a color book featuring testimonials from key collaborators and guest musicians as well as new liner notes from Jon Savage, the band's longtime visual collaborator, Adam Smith, and Alexis Petridis, who describes Surrender as "a snapshot of a moment in time that could've been released yesterday."
Surrender will be released on 22 November and can be bought here.
Format:
UK English