Chris Wood's 'Evening Blue': In A Field Of Its Own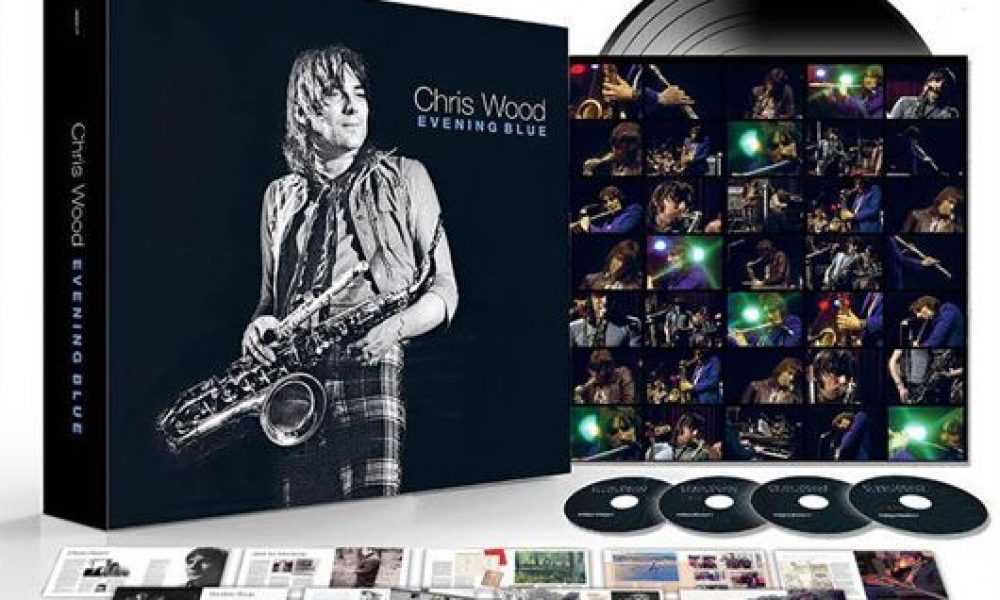 Multi-instrumentalist Chris Wood made his mark on some of the most important recording sessions of the 60s and 70s, from recording classic albums John Barleycorn Must Die and The Low Spark Of High Heeled Boys with Traffic, the proto-prog legends that he co-founded in 1967, to contributing flute to Jimi Hendrix's Electric Ladyland, appearing on blues-rockers Free's self-titled sophomore album, being an integral part of the line-up that recorded Ginger Baker's Air Force, and making his mark felt on one of John Martyn's most ambitiously experimental albums, Inside Out.
Yet while Wood's contributions as a bandmate and sideman have been well documented, little is known of the remarkable music that he recorded as a solo artist. When he died in 1983, aged just 39, it seemed that this unsung chapter in rock's history might be forever lost.
All that is about to change with the release of Evening Blue, a lavish 4CD+LP book-set of fully remastered music that charts the self-taught saxophonist and flautist's career, including recordings with many of the aforementioned artists, plus stints with Derek & The Dominos co-founder Bobby Whitlock, Puerto Rican singer Martha Veléz and singer-songwriter Shawn Phillips. It also contains a host previously unreleased material, notably an entire solo album that had been lost for 35 years. Recorded across 1977 and '78, and with contributions from luminaries including Steve Winwood, Jim Capaldi and Can's Rosko Gee, the quarter-inch tapes from those sessions finally surfaced in a barn in west England in spring 2013. Pressed for the first time ever – on 180g vinyl – the nine-track album now finally sees the light of day.
It's not the only missing piece of the puzzle included in the collection. Evening Blue also features never-before-heard recordings that Wood made with, among others, New Orleans legend Dr John, Nigerian drumming legend Remi Kabaka (The Rolling Stones, Ginger Baker, Paul Simon) and Tyrone Downie, keyboardist for The Wailers. There's also the only known surviving studio recordings by the short-lived Mason, Capaldi, Wood And Frog line-up, which had been long thought lost.
Four years in the making, the project is a stunning testament to the life and work of a musician whose prolific output continues to astound old fans and attract new ones. Numbered and limited to 1,000 copies, the first edition of Evening Blue is curated by reissue specialists HiddenMasters, in collaboration with Wood's sister Steph, and comes in a lavish book-set (the first 33 of which are housed in a leather case handmade by Steph Wood, and are now sold out), with a 212-page book that's stuffed with previously unseen photos and over 20 exclusive interviews, and also includes an abridged version of Dan Ropek's Chris Wood biography, Tragic Magic. Due for release on 16 December, Evening Blue is, in short, the stuff of fantasies for Wood's dedicated fanbase.
Pre-order Evening Blue here:
Format:
UK English