CHVRCHES Tease New Single 'Over' and Set Release Date
The group has confirmed the song will drop next week.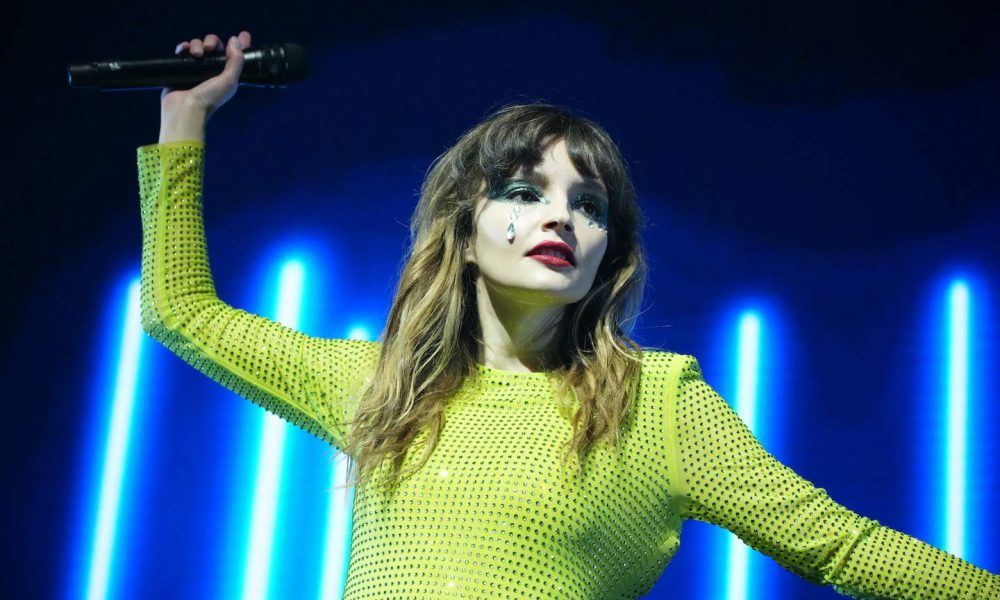 Scottish indie pop trio CHVRCHES have confirmed a release date for their new single: February 24th. "Over," due to be released via Virgin/EMI, was first teased on February 9th with a short clip simply captioned "OVER – coming 2023."
Explore the best of CHVRCHES' discography on vinyl and more.
The visual clip shows a forest at night, which soon pans over to frontwoman Lauren Mayberry in a sparkling dress before continuing to reveal her bandmates and hint at a potentially disco-inspired drumbeat. The next day, another short clip was posted, this time a behind-the-scenes look at Mayberry recording the song's chorus, singing the lyrics "wake me up when it's over."
The next clip announced the release date and featured Mayberry listening to the finished version of the chorus, with a caption reading "A brief reprieve from the horrors of CHV4, we finished a new song and couldn't wait to share it with you." CHV4 is shorthand for the group's fourth album, Screen Violence, which dropped in August 2021 followed by the deluxe edition Screen Violence: Director's Cut. "Over" will be the group's first release since then, but so far there are no hints as to whether or not it's part of a larger project.
Last July, when asked if there was new material on the way, Mayberry told NME, "Not at present! We're touring a bunch and doing mostly that for the rest of the year, and then who knows? I think we'll figure that out as we get to it."
Even without new material, 2023 is set to be a big year for CHVRCHES as it marks the 10th anniversary of their first EP, Recover, and their first album, The Bones of What You Believe, both featuring their hit "The Mother We Share." Speaking to NME, Mayberry reflected, "next year will be 10 years since the first record, which feels kind of mental. It's a nice time to take stock of things and figure out where we want to go."