Swing Into Christmas With Count Basie's 'Jingle Bells' On 'The Ed Sullivan Show'
The performance is from an appearance on the long-running variety series from December 18, 1966.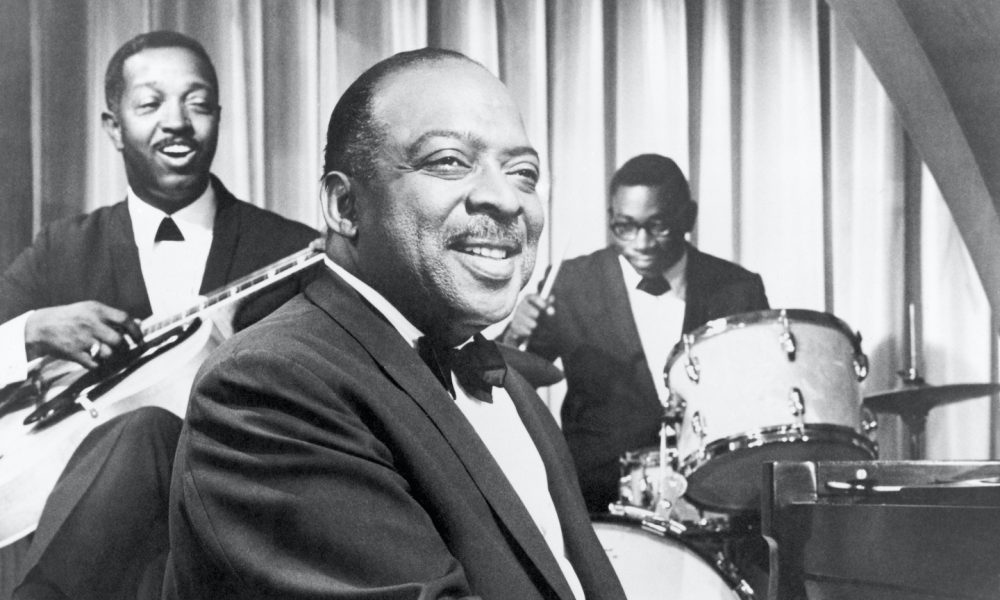 The festive selection of classic performances from the archives of The Ed Sullivan Show includes the chance to swing into Christmas with Count Basie and his Orchestra. They're featured in an appearance on the long-running variety series from December 18, 1966 with "Jingle Bells."
Basie, both with and without his orchestra, was a frequent visitor to the studios of the top-rated show, originally broadcast from the Maxine Elliott Theatre at Broadway and 39th St. in New York. He had played on an April 1966 edition that also featured Diahann Carroll and Alan King. The pre-Christmas show also featured pioneering Black actress Carroll, as well as comedian Totie Fields and dancer Peter Gennaro.
Count Basie & Orchestra "Jingle Bells" on The Ed Sullivan Show
Basie and co's booking came at the end of a typically busy year for the celebrated pianist and bandleader and his musicians. They had released two themed albums – Basie Meets Bond, featuring their interpretations of music from the first four James Bond films (Dr No, From Russia with Love, Goldfinger, and Thunderball); and Basie's Beatle Bag, which was filled with their versions of Fab Four tracks. The same year, they also played on the famed summer 1966 release Sinatra at the Sands, captured at Frank's appearances at the Copa Room of the former Sands Hotel and Casino in Las Vegas.
"Jingle Bells," credited to James Pierpoint and first published in 1857 as "The One Horse Open Sleigh" before soon being renamed, has been recorded more than 1500 times. The first commercial release of the song was by Will Lyle in 1889; the earliest surviving version was by the Edison Male Quartette in 1898.
A version of "Jingle Bells" by the latter-day line-up of the Count Basie Orchestra, directed by Scotty Barnhart, was included on the 2015 album A Very Swingin' Basie Christmas! Released by Concord, the set featured guest appearances by Ellis Marsalis, Johnny Mathis, Ledisi, Carmen Bradford, and Plas Johnson.
Listen to the best of Count Basie on Apple Music and Spotify.