Dallas Frazier, Hit Writer For The Oak Ridge Boys, Emmylou Harris, Et Al, Dies At 82
Frazier also wrote smash hits for Charley Pride, Jack Greene, Connie Smith, and many others.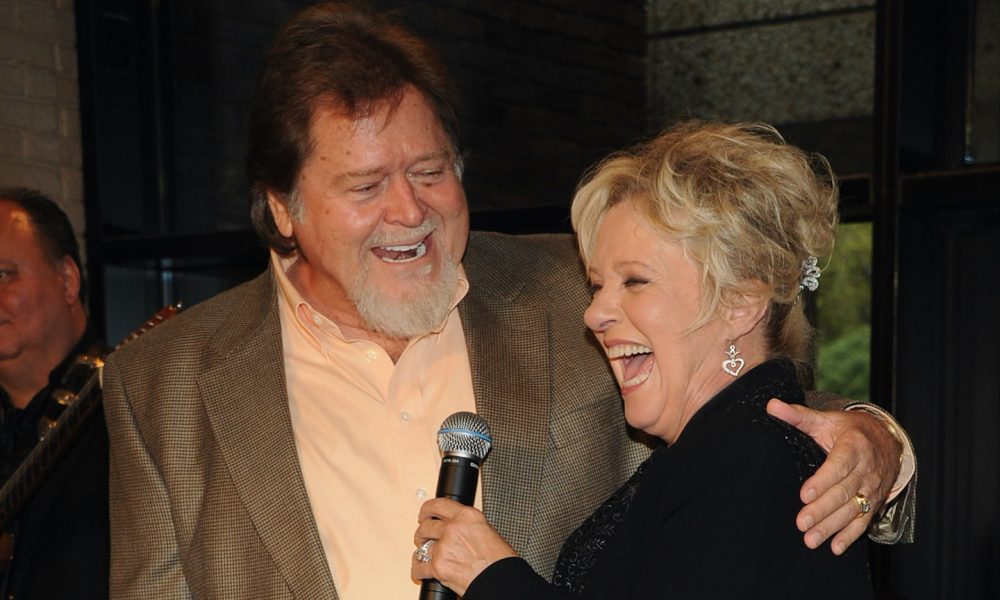 Celebrated and prolific country songwriter and artist Dallas Frazier, perhaps best known as the composer of the Oak Ridge Boys' platinum-selling 1981 smash "Elvira," died on January 14 at the age of 82. Other much-loved copyrights of the Nashville Songwriters Hall of Fame inductee included "Alley Oop," "There Goes My Everything," and "Beneath Still Waters."
"We lost a dear friend today. Dallas Frazier had an influence on our country music career from the beginning," wrote the Oak Ridge Boys on Facebook. "He wrote 'The Baptism of Jesse' but his influence in the 1980s was even greater when we recorded his song 'Elvira.'"
Frazier had nine country chart entries of his own on Capitol Records between 1967 and 1972, the highest-ranked being the Top 30 entry "Everybody Oughta Sing A Song." But it was as a writer for others that the native of Spiro, Oklahoma, where he was born in 1939, became a Nashville fixture.
In 1957, he released the original version of his own "Alley Oop," which three years later became a US pop chart-topper for the Hollywood Argyles. After establishing his home from home in Nashville, the country hits started to accrue, such as for Ferlin Husky, whose recording of Frazier's "Timber I'm Falling" went Top 20 in 1964.
Charlie Rich cut his "Mohair Sam" in 1964 as well as "Raggedy Ann," "Just A Little Bit Of You," and others; Jack Greene had a country No.1 in late 1966 and the CMA Single of the Year with his "There Goes My Everything." The ballad was picked up by Elvis Presley, Engelbert Humperdinck, and scores more.
The Son Of Hickory Holler's Tramp (Remastered)
Frazier's "The Son of Hickory Holler's Tramp," recorded by Johnny Darrell in 1967, became a substantial UK pop hit for O.C. Smith, among versions by Merle Haggard and others. There were consecutive country top tenners in 1972 for Connie Smith with his 'Just For What I Am" and "If It Ain't Love (Let's Leave It Alone)." Willie Nelson made the country Top 40 with his "Johnny One Time" in 1968 and others to benefit from his songwriting included Kitty Wells, George Jones, Moe Bandy, and Melba Montgomery.
Frazier had recorded "Elvira" himself as the title track of his 1966 debut LP, but it was the Oak Ridge Boys' version 15 years later that would explode on both the country and pop charts, becoming a signature for the Tennessee group. Charley Pride had the first of his countless country No.1s in 1969 with Frazier's "All I Have to Offer You (Is Me)," while Emmylou Harris took his "Beneath Still Waters" to the country summit in 1980. Later that decade, he left the songwriting world to focus on his Christian ministry.
"Dallas Frazier is among the greatest country songwriters of all time," said Country Music Hall of Fame and Museum CEO Kyle Young. "He could convey infectious fun with 'Elvira,' and then write something as stunningly sad and true as 'Beneath Still Waters.' He was a man of kindness, generosity, and faith, who overcame a hardscrabble upbringing to offer smiling gifts to all of us."